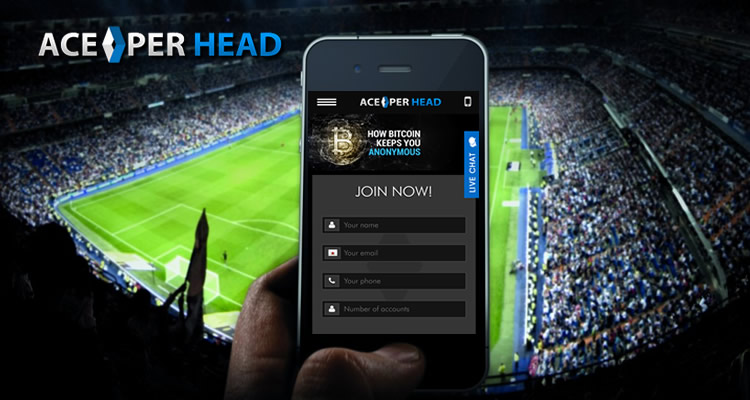 You've probably already heard about the term pay-per-head, and perhaps you find it self-explanatory, you pay for every client you have, and that sums it up.
What is Pay-Per-Head?
Well, indeed that is a general idea; when an agent has a client base that is growing and demanding more and better services they start looking for alternatives, and because setting up a sportsbook involves a lot of time and money it is not an option; this is where pay per head bookie services become a great alternative since they basically help the agent run the business for a rate that is established depending on the number of active players on a weekly basis; this is very important, since obviously when it comes to sports betting, there are players that will play only certain sports, while others will only play occasionally, the PPH service takes all these aspects, which are unique to the online gaming industry, into consideration, and offers the agent customized packages.
Pros and Cons of Using a PPH Service:
Some of the pros have already been mentioned in this article, the first and most important is that as an agent you get the necessary technology, software, and security to help you grow your business in an organized fashion and offer your clients an array of new services which helps you compete in this difficult industry.
Secondly, it makes sense in terms of costs, forgets about paying rent, services, making a huge investment in technology and infrastructure; you get to have a complete sportsbook offer and you are only paying a small amount and saving the hassle that maintaining a running sportsbook operation involves; another important plus is the fact that you don't have to worry about finding employees for each area of the business, training them, worrying about them doing the job right, paying for a vacation, etc. this is the responsibility of your service provider; last but not least, you have more time to focus on finding new clients since the day to day operations are covered.
What Is The Downside?
That is usually the first question we all ask ourselves; naturally, there are some limitations to how customizable service can be, obviously, this will also depend on the PPH service you choose and the software used, but they're usually some limitations, so if you are running a large operation and you want things done a particular way or have any special requirements this could be an issue and you may be better off making the investment to establish your own office. Another downside is that there is much pay per head companies out there, and as can be expected a significant number are not reliable or properly equipped to guarantee a high-quality service; what this means is, the agent must be extremely careful when picking the right PPH bookie service, test the service, check out the bookie reviews available, do all necessary research and ask as many questions as possible.
Which brings us to the next logical question:
What PPH Service is Right for Your Business?
Study your options and test them, that's the best advice we can offer, but first, you have to be very clear as to what you need and want and how much you're willing to pay. Choosing the right PPH solution will define the success of your business; keep in mind you are putting the business you have worked very hard to build in the hands of a third party that will be responsible for your everyday operations and the service your clients receive. So be picky and take your time to choose the pay per head bookie solution that best adapts to your requirements and budget.
Some Aspects You Should Always Take Into Consideration Are:
Quality of the customer service offered
Knowledgeable and experienced staff (from agents to line managers)
Software: make sure they use a reputable software service, one that allows customizations and is easy to use.
Technology: inquire about backups, security procedures, confidentiality, firewalls, etc.
Site: If you have your own site it is important that the process of switching things over is simple; if you need a new site a good pay per head service should be able to provide a skin or design one according to your preferences. Make sure your site works for desktop computers as well as mobile devices.
Features: Even if you are not interested or don't need to use all the features offered it is nice to know you have options and space to grow. Some of these may include Casino, Racebook and Live Betting Software.
Don't just go with online reviews, and don't base your decision on a google search, call in, ask questions, request a free trial period and test the system, this is the only way of really knowing what you are getting. Also, make sure to run your tests as different hours of the day and different days, for instance on a Sunday right before the football games go off the board, this is a perfect time to put both the system and support agents to the test.
Another important thing to consider is the payment methods available, as you know, in this business getting payments through can prove tricky… you'll have to make weekly payments, so be sure to inquire about the different options and the cost these will represent.
Last But Not least: Pricing.
Finding a balance is key, there is pay per head bookie services that announce for as little as $3.00 a head, but being realistic, you'll be getting what you pay for. There are other big names in the industry that charge ridiculous amounts just because of their popular name, which by the way, having a very popular name in this industry is not always a good thing. The fair rate usually falls between the low and high ends.
Choose a package that feels your needs, and a company like www.AcePerHead.com that gives you the opportunity to grow with them, after all, the PPH software solution should be seen as your partner.