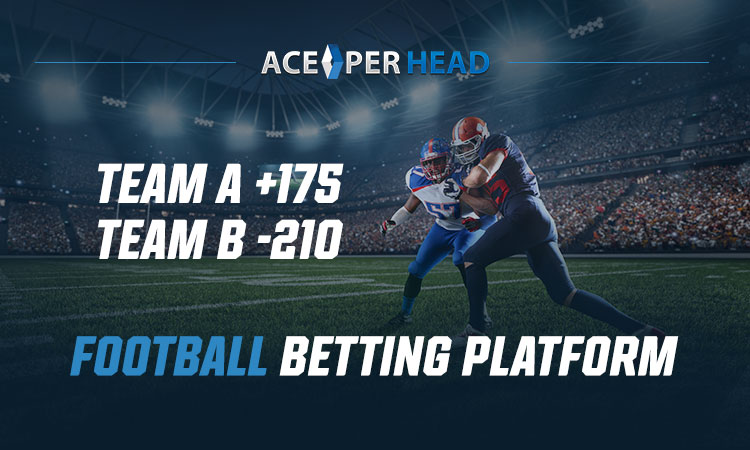 Football. It is America's Game, and the most popular sport to watch in the United States.
Even during the pandemic year, it averaged 15.4 million viewers per game.
With that, comes gambling. America's Game has plenty of sports fans that are begging to get in on the action.
Whether it is Fantasy Football, an office pool, or straight-up betting on a game, people are anxious and eager to bet when it comes to football.
So, if you are starting a sportsbook, you are probably wondering what the best football betting platform benefits are. Well, here are seven of the biggest perks.
1. Wider Audience
As stated in the intro, football is America's most popular sport. If you are a bookie based in the United States, you will not be able to survive as a sportsbook without providing respectable conditions for bettors to bet on football.
Football is so popular that a regular-season game can even have a bigger audience than a championship game. This year's NBA Finals had a 32% increase in ratings for reference, yet, it still only averaged 9.91 million viewers per game.
Even in Game 6, the game where the Milwaukee Bucks clinched the championship over the Phoenix Suns, the ratings still could not touch the NFL, as that one only reached 12.52 million viewers.
The NFL is king, and you better believe that will reflect in gambling. The more people that are watching any individual game, the more people that will be tempted to place a bet on a game.
So, in sports, the general rule is that more people will start watching the games when the games get more significant. Well, in the NFL, the ratings say that those games get significant from an audience perspective as soon as they start to count.
In contrast, other sports can only ever dream to touch the NFL when they have their two best teams playing for all of the marbles, and even that is not enough compared to a game between the worst the NFL has to offer.
2. National Games
Yes, all sports have this, but the NFL still finds a way to be unique about this, jumping off from the fact that the sport has a larger audience to work with.
Because the NFL has such a rating draw, the sport chooses to have national games on certain days of the week. Every team in the league even gets a chance to be a part of this, compared to the usual group of say 10 teams in the other sports.
This results in every fan base having a vested interest at some point in the regular season, and it allows the NFL to claim another day of the week in the TV ratings.
So, the NFL currently has three days of the week that they put a national game on for everyone to see. This is Sunday Night Football, Monday Night Football, and Thursday Night Football.
SNF in particular draws a lot of attention for two reasons. The first is that it is the last game of the day after about seven hours of football prior to it (sometimes 10 with London).
The second reason is that is regarded as the best game of the week. In the second half of the season, SNF can even have a game flexed (changed to their timeslot) in order to broadcast the game.
All of this allows the NFL to have a lot of eyeballs on their sport three days a week, and with that comes people that want to bet to make it more interested or because they are paying more attention.
3. International Games
Something that the NFL is doing is trying to get more international exposure. The two cities that they try to have a game in every year are London and Mexico City.
After the pandemic put a pause on international games in 2020, the NFL is returning to London for two games on the 2021 slate. Mexico City is not having a game in 2021, but it has had at least one game a year in recent years before the pandemic.
This potentially opens up a sportsbook to an entirely new audience. Granted, a lot of states have laws where you have to be physically in the state to place a bet, but it could still draw more eyeballs to your sportsbook.
International games are usually nationally televised, and in London's case, on very early in the morning. This can draw in sports fans that wake up early and need something to do. Or, it can draw in people with British roots that want to support the fact that London is hosting a game.
Whatever the case, international games can draw in new people that would not bet or watch a normal game.
4. Football Coverage
With the legalization of sports betting, the United States now has several shows dedicated to gambling. These shows provide all of the odds, the point spreads, and the recommendations from professional gamblers to decide what you should bet on.
These shows can help people who might be on the fence about gambling get on board. On top of that, football arguably owns three days of the week during the fall.
So, during this time, these shows are going to be focused on football. On Sundays in particular, you will rarely hear about another sport discussed on a general sports channel while football is either getting ready to begin, in action, or has just concluded.
So, whether a fan wants to hear updates about their favorite player, the weather, injuries, playing status, or just straight-up point spreads, this coverage can allow the bettor to draw a better conclusion on what they should bet, how they should bet, or if they should bet at all.
Most of the time, this will lead to more eyeballs on your sports betting platform.
5. The Right Software
The software can make the difference between bettors having a good time on your platform and finding something better with your competition. You need to be on your A-game for having sports betting software.
One of the first things that you need to think of here is a user-friendly experience. Are things easy for the bettor to use on your platform? Do they understand how everything works easily?
If the answer to either of those questions is no, then you have a problem and you may need to re-think how you are presenting your sportsbook.
You also need to think about how software correlates with live odds. A sudden injury may result in bettors panicking or seeing an opportunity to make a bet on a certain line before it changes.
Having the right software will keep these lines up to date, and the lines will change at the moment as games are going on. Then, you can easily offer live bets in a game, while keeping the odds in your favor.
6. The Right Hardware
Along with software, the hardware is just as important when it comes to keeping your bettors coming back and feeling secure.
Let's say you have the Super Bowl coming up and everyone tries to get last-minute bets placed just before kickoff. Well, in some cases, the traffic may be too intense, and the entire system will crash, costing you chances at several additional bets.
Your bettors will not like this and may seek other books because of it. Plus, bettors need to feel secure, because they are putting information on your platform such as names, email addresses, bank accounts, credit cards, and more.
If there is a data breach, all of that information can be compromised. The benefit here is a pay per head service, that can take care of all of these needs for you.
Because of the high interest in football, there are enough curious eyeballs to give your platform a chance, but the right hardware will make it better, safer, and potentially grow your business.
7. The Super Bowl
Finally, if you are a bookie, then you should love the idea of a big payday in one fell swoop. Well, that is what you have on your hands when it comes to offering Super Bowl betting on your platform.
The Super Bowl is the most-watched sporting event in America, and the betting numbers reflect it. Last year, around $500 million in bets were placed on the Super Bowl alone.
This allows you the opportunity to have arguably the one game per year in ANY sport that every American and their grandmother is having their eyes on. And best of all, this does not even go into the global audience that can watch this sporting event.
There is no other game in America that will give you the number of eyeballs that the Super Bowl will, and you better believe that the gambling points will be discussed to death in the sports world before kickoff.
Experience the Football Betting Platform Benefits
These are just seven of the best football betting platform benefits available for you as a bookie. This is America's Game, so it is time to jump in and offer a platform for that audience.
Are you ready to get started? Contact us and get a six-week free trial today!