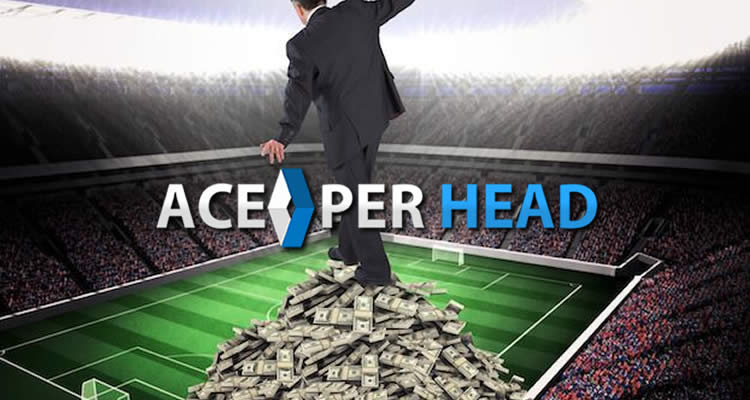 If you own a sportsbook, you may want a better way to manage your players. Pay per head (PPH) software enables you to do just that.
The best pay per head software will empower you to enjoy a new level of success. With PPH software, you can bring your business into the 21st century.
PPH software enables you to maximize your local sportsbook profits. It's a sensible solution for meeting the demands of today's technically inclined players.
In cities such as Iowa, sportsbooks are enjoying record-breaking revenues. Today, however, discerning players want options.
Pay per head bookie software enables you to deliver. With PPH software, all you need to do is bring your players.
It's easy to see that pay per head software is the best solution for optimizing your sportsbook. Yet, how can you tell which one is right for your organization?
To learn more about the best pay per head software, read on.
The Best Pay Per Head Software for You and Your Players
Firstly, you'll need a pay per head software offering that provides the right mix of sports and event options. Accordingly, start by talking to your players and reviewing your past action.
You can let your players know that you're upgrading your betting system. Ask them directly about the type of sports on which they like to place wagers.
For example, some players want to bet on the NFL, the MBA, and MLB. However, a considerable number of your players might want to bet on soccer games around the world. With this information, you can start your search for the best pay per head service.
It's important to consider a few things as you research various services. For instance, you must keep your records and your players' information secure. Therefore, you want to choose a service that uses cutting-edge encryption software to protect your records.
Security is an important feature. However, it's also vital to look for a PPH service that offers a comprehensive selection of deposit and withdrawal choices.
You'll also want a service that doesn't require your players to submit personal information. If you see a service that requires personal details, keep looking.
Following the Money
You may have operated your sportsbook for some time. Alternatively, you might have an interest in starting a sportsbook. Either way, you're most likely aware that most of today's betting action takes place online.
Online sports betting is a lucrative business. Naturally, you'd like to find out how to get a piece of the action.
With online sports betting, you can tap into a market that's primed and ready to place wagers. The easiest way to capture this market is to choose the best pay per head service. It's a cost-effective way to get into online bookmaking.
Sports betting software is like a digital shopping cart for sports bets. You can use it to manage your local accounts as well as find new customers online. On average, the service only costs about $10 a week per player.
There's a lot of pay per head services. However, they're not all created equally. It's important that you choose the one that offers the most value.
Nevertheless, PPH software is your best option for taking bets from modern players. It's the method of choice for today's sports-loving bettors.
Choosing the Right PPH Software
For some, pay per head sportsbook services are an attractive alternative as lawmakers debate the inevitable legality of sports betting. Meanwhile, the best pay per head software gives you access to a suite of features.
These features are what can help your business to grow and thrive. They'll enable you to deliver phenomenal service to your players.
When you operate a sportsbook, you want your players to come back as often as possible. The best PPH software provides a reliable, seamless experience for players.
Also, players want to bet while they're watching the game. Great PPH software enables players to place bets during live games.
More importantly, price per head software grows with your business. Only the best software providers in the industry allow you to scale easily.
The best sportsbook software also gives you access to a range of games and events. For instance, they'll always provide your players with access to major league games. However, they'll also give you the ability to move the line.
Imagine that you could add a couple of points to the spread whenever you desire. This feature is a great way to entice more players to get into the game.
The best PPH software also includes a convenient chat client. This feature is important when your players have questions about upcoming events and promotions. More importantly, however, the best PPH offerings give you access to secure, private chat clients.
Why You Need the Best PPH Software
The best PPH software empowers you to automate your sportsbook fully. For example, it will automatically tally the results for active bets at the end of each event or game.
Furthermore, it will able you to see who won and lost in real-time. More importantly, it will give you an overview of how much money you earned—or need to cover transactions.
You can also set up the top PPH services to provide real-time stats. This powerful feature enables you to track the performance of various custom odds. This feature alone will save you a massive amount of time compared to running your operation on paper.
Take Your Sportsbook to the Next Level!
Now you know more about the best pay per head software. All you need is a trustworthy PPH software supplier.
For more than 20 years, Ace Per Head has served as a top-rated back-office tool for sportsbooks around the world. We're one of the most trusted brands in the industry. Ace Per Head is your solution for an all-inclusive management tool that's ready to go straight out of the box.
With our service, you can update your lines and odds 24 hours a day. You'll also enjoy access to immediate wage ratings. Ace Per Head bookie software will empower you to deliver the dedicated service that your players deserve.
Don't wait any longer. Take advantage of the latest in sportsbook technology to take your operation to the next level. Claim your six-week free trial today!
Best PPH Solution
As we head into the post-pandemic era, we see that the sports betting world is basically back up and running. Some sports, such as MLB, the NBA, and the NHL, moved their operations into pandemic-proof "bubbles" in which players had to live while their series played out. Other sports, such as the NFL and college football, are basically living with the pandemic running through their rosters, with limited protocols in place. In countries outside the United States, where the pandemic has been more controlled, such sports as soccer has re-emerged. Even with limits on crowd size, finding ways to get the games in allows sports betting to continue – and for books to profit. You can take advantage of this without having to know how to design a website – but how can you choose the best pay per head software for your operation?
Why do you need a platform for your sportsbook?
There are still bookies who operate via cash. You can find them just about anywhere – and if you don't pay up, the penalties are just as drastic. However, there's a much easier way to run your business. You don't have to worry about ledgers, envelopes, and stacks of cash. Instead, you can run your whole operation via the Internet. AcePerHead.com has emerged as an industry leader in the field of sports betting website management.
The reason you need the best pay per head sportsbook software at your disposal is that you face an incredible amount of competition in the sports betting industry. The great thing about the Internet is that anyone with access to the web and with the assets on hand to back sports betting can set up a website and offer betting to clients. The challenge, though, is exactly the same – the same opportunities exist for everyone. This means that getting visibility for your book becomes much more difficult than it was historically.
We're not just talking about a small sportsbook that you run in your neighborhood, managing bets for friends and contacts that happen to hear about you by word of mouth. Those small-scale sportsbooks still operate, and they allow the cash to trickle in. But if you're looking to turn a sportsbook into a significant revenue stream for yourself and your family, you have the opportunity to think on a much larger scale – and to make money on that scale.
Setting up an account on the platform with the best PPH software out there means that you have a website that looks just as impressive as the sites that the big sportsbooks out there in Las Vegas, Atlantic City, and overseas can set up. This is one way that the Internet is a great equalizer, because your page can look just as innovative as theirs, and you can offer all of the same props and sports that they do, if you want to.
How can you afford the same platform as the big casinos?
This is where PPH (pay per head) software comes into play. Ace Per Head has developed a reputation as one of the best pay per head providers in the market today, and here's how it works. Every week, you as the sportsbook owner pay a fee for every active betting client you have on your account. Obviously, a sportsbook owner with 5,000 active betting clients pays in a lot more than one who has 50. Even so, those two platforms will be comparable in their functionality and the design elements available to the sportsbook owners. This gives you access to the same quality of interface that the big books have.
This also makes it extremely easy for you to access and manage your sportsbook, once you've set up the page. Initially, it will take some time for you to pick your design elements, choose the sports that you want to offer, set up your first collection of props and other wagers, and set your odds. During this phase, Ace Per Head.com offers a free trial period for sportsbook owners to offer the platform to their clients and see if it serves their needs. We're so confident in the quality of our platform that we believe that the investment of offering a free trial period will pay off in confirmed new accounts – and we believe that your clients will love the ease of use that our platform offers.
Once you've set up the main elements of your page, managing your sportsbook is an easy task that you can handle from your smartphone. Check your account to see what bets are filling up, so that you can adjust lines if you need to. Figure out which props are drawing the most action and decide if you need to hedge some bets by laying off some action with some other books. Add or change some in-game props. There are as many options as you can think of when it comes to managing your book.
Your clients have the same ease of access. The best pay per head (PPH) software platforms allow for mobile optimization, which means that the website works just as well on a smartphone as it does on a desktop or laptop – and it also means that your clients can whip out their phones and place a bet. In this age in which everything has an app, if your sportsbook doesn't operate the same way, you're going to see your potential earnings sucked away by those books that offer that convenience.
There's also payment security
It seems like every other day my spam filter catches an email from someone claiming that I've won the lottery in some country on the other side of the world, and they just need my bank info to transfer me my millions. My spam filter keeps that scam even from coming in front of me in the first place. AcePerHead.com offers third-party payment security that keeps your money just as safe, moving from one bank account to another without the possibility of hackers running off with your winnings.
Want to learn more? Reach out to one of our new sportsbook sales associates at AcePerHead.com today!