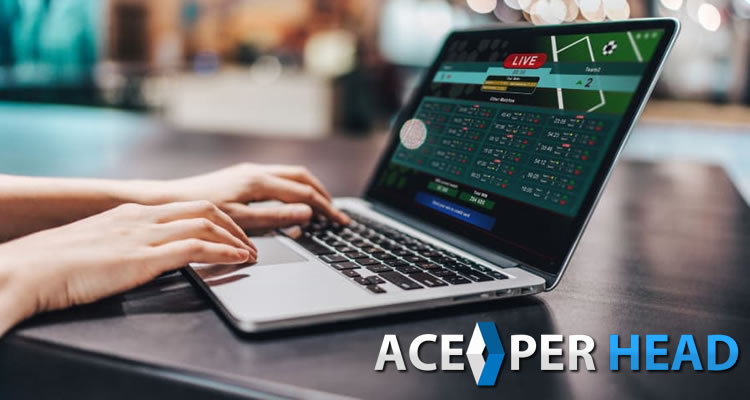 When it comes to a well-placed bet it all comes down to the right strategy and having look on your side, right?
While knowing your way around the tables may benefit you in the long run, there's something to be said about having the best sports betting software behind you to enhance your efforts.
Whether you are a first-time gambler or you made your fair share of money placing the right bet, you can quickly benefit from choosing the right sports betting software platforms.
Still, you may be unsure about how to determine which software is the right choice for you.
Fear not, we'll be running down what to look for in sports betting platforms and how to ensure that you're placing your bet on the right one. Literally.
What to Look for in Sportsbook Software
It's both a blessing and a curse that there is a wide variety of sportsbook software currently available.
On one side it helps to have an abundance of options available, creating a competitive edge among developers. On the other hand, new software programs are arriving every day each with its fair share of features and tools.
Aside from the bells and whistles, there are some essential areas to look towards when deciding which sportsbook software is the right choice for you.
The Right User Features
When it comes to finding the ideal betting software it's all about the perks. You want to find software that allows you to place your bet before and after a match takes place.
If you're the type to never miss out on the action, having live in-game betting options is also an ideal way to ensure you never skip a beat.
Race fans will love being able to have the world at their fingertips as they can now place their bets on virtually any horse race around the globe.
It also pays to have many different sports betting options and different ways to pay.
Get Rich with Sports Betting
Articles claiming to have an infallible way of beating the bookie have been circulating on the internet ever since the internet first came about. There are countless sites for advertising strategies and giving out picks, all aimed at putting sportsbooks out of business; but, have you noticed how the sports betting industry has thrived in the last 20 years?
The House Always Wins!
The reason for this is simple, in the end, the house always wins. So instead of asking yourself, how can I beat my bookie?, you should be asking, how do I become a bookie?
We won't mince words, gambling is a cutthroat industry, certainly, not for the faint of heart, there is a lot of stress, uncertainty, and risk, but, if you do it right, the payoff is worthwhile. In the 20+ years that www.AcePerHead.com has been in business, we have seen and dealt with everything; giving us a vast knowledge that has led to the creation of the most amazing price per head service.
Our business is not to tell you how you should conduct yours, but, by providing all the necessary tools, and top-notch services, we make it possible for you to run your business in a smooth, easy, and efficient way.
How do I become a bookie in 3 easy steps?
The most important thing for a bookie is his players, without them you don't have a business, and while you can certainly grow your player sheet as you go, you can't start without any clients.
So, approach your friends, co-workers, and bar buddies, and put together a players list. Ask what sports they like to bet on, and figure out how much they can pay you weekly and how much you can pay them, because yes, players will win sometimes.
Step 2 – Build Your Bankroll
In tune with the last point, you need to have a clear understanding of how much money you have to start your online sportsbook. There is no point accepting $2,500 wagers if you won't be able to pay the winners at the start of the next week.
Just as you should make sure the credit limit you provide your players with is within their means, you should know how much you can expose yourself financially.
Step 3 – Find the Perfect Online Sports Betting Service Solution
Once you have in place steps one and two, you are ready to plunge headfirst into this lucrative business, but step 3 can be the most confusing and scary of the steps on your path to becoming rich.
The wrong pay-per-head service can curtail your chances of success, so, you need to find one that offers the following:
Mobile sports betting platforms, that are compatible with all devices.
Risk management services, most price per heads do not offer this, and it is crucial to your success. What risk management means, is you will have the help of professionals who will keep an eye out for any suspicious or fraudulent behavior from your players, as well as inform you of dangerous players whose winning percentages are above the average, so you can make informed decisions on whether you want to adjust this player's limits, or ban him from playing you at all.
High-capacity servers, and a network that has a guaranteed up time of no less than 99.99%.
Outstanding customer service.
There is only one place you will find all this for an affordable price of just $10 per head, and that is Ace Per Head dot com.
Mobile Sports Betting Guide
There are many bookie software sites now available for mobile sports betting. Here is the complete mobile sportsbook guide for beginners.
It would be nice if you could prove to your friends that you know the most about football, baseball, basketball, or whatever your favorite sport is, right?
Well, there is a way – mobile sports betting.
Sports betting has grown massively across the U.S. in recent years, especially when it comes to playing on your smartphone. As more states regulate the vertical, this isn't slowing down anytime soon.
Wagering in sports is fun but also comes with benefits. You can stay close to your team, even if you can't go to the game. 
You can also place bets with your friends and family to enjoy the big weekend game more.
Are you keen to try mobile sports betting? Keep reading this guide, and you'll discover the most common kinds of wagering. You will also learn about where you can gamble legally and how to get started.
Mobile Optimization and Your Sportsbook
When it comes to the Internet and business, there is no substitute for a quality online presence, both in a desktop/laptop environment and in the mobile realm. More and more people are spending time online, which is good for an Internet business, but they are also spending more online time with a mobile device. As you consider ways to get your online sportsbook in front of more people, it is vital to make sure that your book is either on a website that you have optimized for mobile clients, or on a platform where the coding has been completed for mobile optimization. Otherwise, you will not get the client volume that you want – because of the simple fact that people do not want to spend time sitting at a computer when they could be sitting and looking at their mobile phone while on the go.
In 2013, 15 percent of all Internet searches were taking place on mobile devices, (smartphones and tablets). That number had jumped to 55 percent by 2018. Today, it's approaching 70 percent. Why? Because smartphones are increasing in their sophistication, people can do more and more of their computing tasks without having to power up the desktop. Also, people are spending more and more time looking at their mobile devices than ever before. However, if those numbers are not enough to convince you, let's look at five benefits you can get from optimizing your website for mobile customers – and taking advantage of the mobile sports betting software that AcePerHead.com offers to clients who are sportsbook agents.
Your users will have a better experience
You can admit that this happened to you. Someone sends you a link through email or a text message, but when you click the link, it looks like someone spilled a can of alphabet soup on your screen, or you get a close look at the upper left-hand eighth of a web page, and it doesn't shrink when you put your fingers on the screen and start dragging. You are not going to be a customer of that website, because those few seconds have shown you what a pain it will be. The mobile sports betting software from AcePerHead.com makes your sportsbook easy to navigate from the first click.
Your users will spend more time on your site
You have a matter of seconds, if even that long, to capture the attention of someone visiting your sportsbook for the first time. If anything is annoying, and if the page is too difficult to use, visitors will go away, never to return. In the case of mobile optimization, this attention span goes even lower, because people are generally on the go while looking at your website. Now, if your page is easy to navigate and the content is easy to read and use, then you'll be glad you invested in a platform with solid mobile sports betting software.
Your website will load more quickly
Remember what I said about a limited attention span? If your website is taking too long to load, potential visitors will go ahead and move to the next competitor. If your website has not been mobile-optimized, it will load more slowly than your competitors will on a smartphone or tablet. In some cases, the site might not load at all. Because of the way mobile sports betting software works, a website that is mobile optimized loads quickly because the code is compatible with operating systems in mobile devices. Studies have shown that people will leave a page behind, never to return, if they have to wait more than six seconds for it to load. Don't let that be your sportsbook.
Your website will rise in mobile SEO
Google recommends that webmasters construct their sites so that they are responsive. If that does not work, then they prefer businesses set up a separate website via HTML for mobile users. Making one of those two choices will help your website improve in results on search engines – and search results are golden when it comes to differentiating yourself from all of the other sportsbooks that have also put mobile sports betting software to work for them.
You will gain a competitive advantage over other sportsbooks
Take a look at your competition in the sportsbook industry. Are their websites mobile optimized? Then you would put yourself behind the eight-ball if yours is not. Are some of their websites clunky to use? Then investing in the right mobile sports betting software will put you ahead of the game and give you a chance to take out some market share in a niche that is rapidly filling with competitors.
AcePerHead.com has established a reputation as one of the best pay-per-head platforms in the sports betting industry. We offer the best services in the industry when it comes to establishing a solid presence for your sportsbook. We have invested in servers that can keep all of our client sportsbooks up and running, even during the busiest times for sports betting. We have invested in third-party encryption services that will keep your money – and your clients' money – safe at every stage in the betting process. We have also put together a website that will allow you to customize your design elements so that your website looks like you designed it professionally, instead of cloning it off all the other sportsbooks that use the same platform.
We'd love to talk to you about your vision for your sportsbook and how we can help. We offer a free trial period for you to try our platform out with your sports betting clients and see if it meets your needs and theirs. Reach out to one of our sales staff today!
A Brief History of Sports Betting in the U.S.
Legal sports betting has existed in the U.S. since 1949. Well, in some capacity anyway. Nevada was the first state to allow bettors to place money on sports.
But the country's relationship with sports wagering has been far from smooth. In 1992, the Supreme Court passed the Professional and Amateur Sports Protection Act (PASPA).
As a result of PASPA, sports betting was banned in almost every state. Nevada, however, was allowed to continue offering sports betting.
After 26 years in the wilderness, US sports betting had a chance to rise from the ashes. PASPA was repealed in May 2018, giving states the choice to legalize the vertical within their borders.
Since PASPA's overturning, the legal sports betting market in the country has grown significantly. Collectively, players have wagered more than $20 billion. And each year, more players bet online compared to in casinos.
Where in the U.S. Is Sports Betting Legal?
As of January 2021, sports betting is legal in 19 states. But while mobile betting is regulated in most of these, not all of them allow this.
The jurisdictions where mobile sports betting software is currently legal with a minimum age of 21 are:
Nevada
New Jersey
Tennessee
Oregon
Colorado
Iowa
Illinois
Indiana
New York (to a very limited extent, and only upstate; tribal casinos are 18+)
Pennsylvania
West Virginia
Some states allow players aged 18+ to gamble on sporting events. Jurisdictions where the minimum legal age to bet on sports via mobile is 18 are:
New Hampshire
Rhode Island
Washington DC.
Michigan will launch mobile sports betting soon. New York is also considering the expansion of mobile sports wagering beyond its current limitations.
Louisiana, Maryland, and Virginia have all passed legislation, including mobile sports betting. However, these haven't yet been launched.
Florida, South Carolina, and Missouri have all filed legislation hoping to legalize sports betting this year. State senators and governors elsewhere have discussed pushing for regulating the vertical to boost their local economies.
Other states, such as Texas, have discussed potentially regulating sports wagering in recent years. However, nothing materialized.
For a deeper look into each state's sports betting market, check out this page on the American Gaming Association's website.
Is Sports Betting in Canada Legal?
Sports betting in Canada is a little more complex. Like the USA, provinces can decide their laws. Single-event sports betting is banned here, but legislation to change this has been put forward.  
Online sports wagering across the country is largely a grey market.
What Are the Common Types of Mobile Sports Betting?
Below are three common mobile sports betting software types you'll encounter.
Single-event sports betting: Bet on one game or competition. You can bet on the outcome or pick different markets, such as how many points you think a player will score. In single-event sports betting, you can also bet on how many total goals, set pieces, and so on that, you think there'll be.
Accumulator betting: Predict the outcome of two or more events in a single bet. This type of bet is common on the weekend, where bettors will choose the outcomes for various games in a particular sport. These do not need to be in the same league or even on the same day.
Spread betting: Spread betting is becoming more popular. Rather than guessing a particular outcome, you choose a range. For example, you might bet on a soccer team winning by 1-3 goals.
The closer you are to your prediction, the more you'll win; vice versa if you're further away.
Spread betting is common for games where one team is a heavy favorite.
How Do I Start With Mobile Sports Betting?
Once you know that you can bet on sports legally in your state, pick your favorite bookmaker. Before creating an account, make sure they're licensed where you live.
On your smartphone, go to Ace Per Head dot com. Then, create an account.
After the staff verifies your account, deposit some money with your preferred payment option. Some pay per head sportsbook software companies will give you several prices.
When you've got some money in your account, you'll be ready to start betting. Have a look around and see which events and betting types take your fancy. You will often find a wide range of sporting events to bet on, both in the US and across the world.
If you're new to sports betting, start with smaller bets and get used to how things work.
Remember: sports betting should be fun. Do not bet what you cannot afford, and never chase your losses. It's also a good idea to limit how long you spend online.
Mobile Sports Betting Is the Future of U.S. Betting
As more states regulate mobile sports betting, the vertical is spreading fast across the country. The progress the market has seen since 2018 is just a taste of what's to come.
Setting up an account with your favorite bookmaker is easy, and once you're verified, you can bet on thousands of games worldwide.
Are you a bookmaker ready to join the US mobile sports betting software revolution? Contact us to see how our pay per head services can help you grow across the country.
Intuitive Dashboards
You don't have to be incredibly tech-savvy to be able to enjoy the use of sportsbook betting software. The right sports betting software will have an intuitive dashboard that makes it easy for anyone to navigate their way around placing bets, paying, and collecting their winnings.
If you're looking to put a cap on yourself for a bit of self-control, you'll now find sports betting software that allows you to put on wager limits.
You can also play without the limits of language barriers as many sports betting software options now come with multilingual translation tools.
So if the idea of rolling out of bed and placing your bets in Dubai sounds appealing to you, then you're in good company.
The Right Data
Some gamblers are willing to bet the farm simply on a name they like, while others like to have the right data to analyze to know that they're placing their bets with the best odds.
The right pay per head software will be able to deliver any necessary data to your fingertips, including previous statistics for racehorses, and even the odds that didn't work out in your favor.
Being able to assess risk management and have a full report readily available can dramatically decrease your chances of losing and can quickly remove any learning curve that may come from those who are just starting.
The Right Price
Finding pay per head sportsbook software in the right price range will depend on how often you plan on gambling, and what tools you are looking to receive.
The more in-depth the data and tools found in sports betting software are, the higher you can expect the price to be.
However, many betters consider this to be an investment. This is because having the right tools behind you can increase your chance of winning and enhance your ROI.
If you're someone who bets full-time, or who plans on making their career as a bookie, the right sports betting software can be viewed as a career investment.
It's important to remember that software alone is not enough to guarantee a win. However, it will help you even the playing field with the big boys that also have the right gums behind them.
Getting the Most Out of Your Bet
One of the best ways to find the right sports betting platform for you is by taking the time to try each one. Many sports betting software comes with a free demo so that you can see how you like it before investing money.
It also helps to speak with other gamblers or to check out message boards to see which software is the most recommended.
If you've dabbled with a variety of sports gambling software and have yet to find the right one for you, it may be time to try out Ace Per Head for yourself.
Not only is this powerful software a top-rated pay per head service, but it also comes with the option to create your package so you decide exactly what goes into your dashboard.
Ready to give it a try for yourself? Contact www.AcePerHead.com today for more information and to request your free six-week trial. It takes a minute to set up your package and even customize your skin.
By the time your free trial is completed, you'll be wondering why you didn't invest in sportsbook betting software sooner.