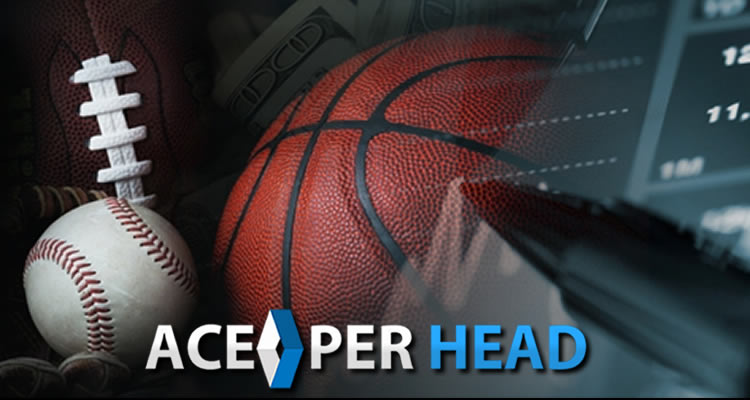 Are you dreaming of getting into the bookie game? If you're still messing around with paper bookkeeping, then you're limiting your business' full potential.
When running a safe and reliable bookie business, online sportsbook, casino, or racebook, you need a price per head service to help you out. 
Price per head services are crucial software for bookmakers and have become essential to the betting industry. Find out what price per head sportsbook services you need to start a successful bookie business for free today!
The Best PPH Service
When you want to increase your profits and expand your business, you're going to need to turn to pay per head or price per head (PPH) services to get the job done.
Luckily there are many options when it comes to pay per head services and sportsbook software to choose from. We've put together this guide to help you compare services and find the right one for your sportsbook business.
Choosing the wrong PPH service could leave you broke or with thousands of dollars in losses. This happens when a PPH site goes out of business. That's why it's important to choose a service that has a longstanding reputation.
1. Industry Experience
When looking into a price per head service, it's important to consider the amount of time they've been in the business. You can rest easy knowing they are reliable and you're getting what you pay for. Many new bookmaking sites will pop up only to go out of business in as little as a few months. 
The longevity of a business helps you to know that it is sticking around, but it's not the only thing that proves industry experience. A pay per head software website should offer services based on what your players want. This type of quality shows that they know the business.
They should understand what gamblers need and know how to provide a website that is easy to navigate and gets right to the point.
2. Customer Service
Customer service is going to be one of the most important considerations when selecting a PPH service. If you can't contact your provider with questions regularly, it's a red flag that they aren't a reliable company. 
One way to instantly see their commitment to customer service is to check their website for ways to get a hold of them. If they offer multiple ways to contact them such as email, text, phone, and live chat, then you know they'll be available when you need them. That includes 24/7/365 availability!
3. Incentives
The right bookie software company should offer incentives as part of their services. This could be as simple as offering rewards for bringing more players to the table. It helps when these incentives and rewards not only benefit the player but the bookies too!
Another incentive to look for is the lack of hidden fees, late fees, or overages. The service provider should be upfront with what you pay and why. Plus, a lengthy free trial is another incentive you can feel confident in.
If the service provider is willing to offer incentives, then you know they are confident in their product and know you will be too.
4. Pricing
Many websites for pay per head are affordable and tend to charge around $7-$10. Look for services that offer clear and affordable pricing. If they charge more for add-ons or based on player counts, it should be easy to understand.
Check out sports betting software that only expects you to pay for players that play. This is especially helpful when you have players that play once every two weeks.
You're only going to pay for them when they are active and once overall per active week. So they can play as many times as they like for a one-time low fee.
5. Live Betting
Not all PPH out there offer Live Betting so be sure to check with a provider before committing to their services. In today's world, being able to bet live while watching major sports and events is expected from your players.
Live betting can help you broaden your business' horizons. You can also find PPH services that offer VIP live betting suites for an even more exclusive experience.
6. Mobile & Table Support
Nowadays, mobile phones generate 51.53% of global website traffic. Your players want to be able to check their bets on the go. That's why whatever PPH service you select should work on all devices. 
About 75% of web traffic at Sunday kickoff comes from a mobile device or tablet. Don't get stuck in the dark ages by using a PPH site that isn't mobile and tablet-friendly.
7. Tons of Features
You don't want your price per head service to limit your business' growth due to lack of props and offerings. That includes tracking capabilities, so you're informed on website traffic and other valuable data.
Another great feature is being able to customize your own website. This not only makes you look more professional but also allows you to tailor your site to your needs.
8. Fully Configurable
When a price per head bookie software outsources their lines, they lose complete control over their feeds and everything that goes on the board. Look for companies that have full in-house control of their feeds and lines. 
This makes it easy for you to make changes and adjustments. It also helps make setup especially fast and efficient.
9. Players Are Happy
You don't want to choose a service that works for you but is a pain for your players. A quality PPH service considers your players and offers features that keep them happy. And we don't just mean mobile-friendly platforms.
They should offer 24/7/365 wagering by phone, web, or live chat. You don't want your players to get frustrated trying to bet. Discretion should also be a priority. A quality Pay Per Head service will only ask for a player ID and password to work with players.
This makes it easy and secure. Your players don't have to give their names, email addresses, or other personal information to get help. They also should restrict any sub-agents from circumventing you and signing up directly.
What Price Per Head Service Is Right For You?
Don't wait to get started on your bookie business! Many price per head services allow you to start with a free trial and have you up and running in no time!
If you want to get the quality services we mentioned above, then you can try your free trial out today. We offer an industry-leading six-week trial and assign you an experienced account specialist to personally manage your account.
Get started on your business today and create your pay per head package here!