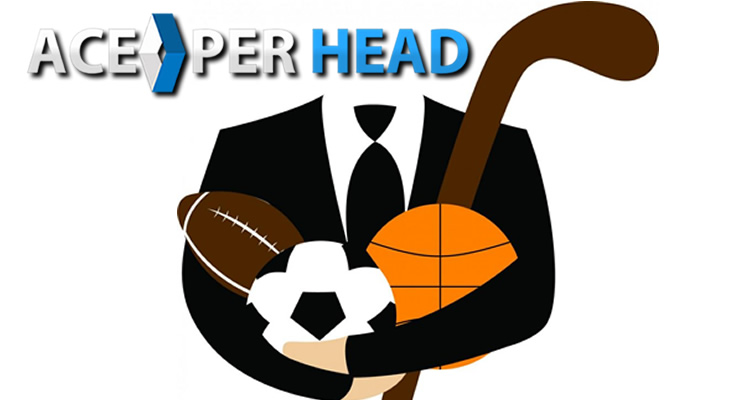 In the movie Silver Linings Playbook, Robert De Niro's character is old enough to be considering retirement but has not quite made it there financially. He has gotten laid off from his job and has taken up running a neighborhood sportsbook in order to make enough money to open a sandwich shop. He operates his book the old fashioned way, taking calls before and during games, using numbered envelopes of cash to track the money that comes in and goes out to each of his clients.
Everything is off the books, but everyone in the neighborhood knows that he has a book. His wife and son find his insistence at keeping a very precise track of these envelopes a bit OCD, but it helps him keep track of the dollars. What if he had set up his book in the twenty-first century instead? There's an easy way for sportsbook owners to set up their business without all of the hassles of the neighborhood book, with greenbacks floating around everywhere. Take a look at the basics of setting up an online sportsbook on a pay per head platform like the ones we offer at AcePerHead.com – in other words, let's go through pay per head for dummies.
Become a Bookie (Guide)
What made you interested in becoming a bookie for dummies? If you're like most of the clients that have come to AcePerHead.com, there are multiple reasons why you've decided to go down this path. One of the most popular reasons is being your own boss. A lot of people with an entrepreneurial spirit like the idea of being in charge of their own economic destiny and believe that they can do a better job of managing their situations than a boss can. Why should they spend time working for hours and hours at a wage while someone else gets the fruit of their labor? And so they set up a bookie website. They get to pick their hours, they decide where they work from – it's complete freedom, in their eyes.
Another popular reason to become a bookie for dummies is turning a passion into a career. Maybe you've been into sports since you were in elementary school, offering point spreads for your friends at recess. You've spent years reading about waiver wire deals, off-season trades, and the other transactions in the fine print of the sports page, the sort of transactions that your friends don't notice. That type of sports aficionado either ends up in a front office – or become a bookie.
If you're reading an article about pay per head for dummies, then let's start at the very beginning. The idea of "pay per head" means just what it sounds like – when you set up a sportsbook on AcePerHead.com or another pay per head provider, you pay a weekly fee for every active bettor on your platform. Whether you have 25 betting clients or 2,500 betting clients, the idea is the same: we charge you a flat fee for each one.
Manage your Sportsbook!
We just finished telling you about how to become a bookie agent can make you your own boss – and now we're asking you for a weekly fee? You'd better believe it is worthwhile, and here's why. First of all, remember those cash envelopes we were talking about a while ago? You can forget those. You don't have to touch another dollar. Why? Everything moves virtually, from bank accounts, through our secure third-party payment system, to other accounts (hopefully more money into yours than into your bettors', of course).
Then there are all of the benefits that you get from joining a platform like AcePerHead.com, in terms of the online presence. Do you know how to design a website? There are sportsbook owners who purchase the software and build their sites from scratch. That's well and good if you have the money to buy the software and the time to spend managing your own site. However, most sportsbook owners don't know the ins and outs of web design, and they don't have the time to learn. That's where we come in. Our platform gives you access to templates that you can customize so that your bookie website looks like you made it yourself – without spending nearly as much time as your peers who designed their sites did.
My Own Sportsbook Online for Dummies
Are you kidding? Everything is online. The only reason you looked up an article about pay per head bookie in the first place is that you recognize the benefits that you can get from the Internet. Not only can your bettors get to your page easily on their laptop, but your presence will be mobile optimized so that all your clients will have to do is pull out their smartphones, dial up the app, and place their bets.
Managing your offerings is just as easy as it is for your clients to navigate their betting options. You can head to your favorite sports bar on a Saturday morning, get a prime stool for the day's college football games, and then pull out your smartphone and manage some last-minute props. Then you can watch your account as the money pours in over the course of the day. Is there a last-minute injury that will affect the next day's NFL action? Pull out your phone and adjust the line accordingly. We look forward to helping you optimize your online presence at AcePerHead.com.
The fact that you're interested in becoming a bookie for dummies tells us that you're ready to take your business to the next level. We offer a complimentary pay per head free trial period so that you and your bettors can experience our platform and see if it makes sense for you. We recognize the value of what we offer, and we are confident that you will see, after that trial period, that our site is ideal for you and your book. Don't miss out on the chance to join our pay per head for dummies community today!
Easy Introduction to the World of Sportsbook Software
A sportsbook agent, also known as a bookie is one who manages a sportsbook betting business. In simpler terms, they provide and manage the bets, while players place the bets. Becoming a successful bookie used to be an ordeal, but thanks to bookie software anyone can run a successful online sportsbook by using the pay per head method.
Basic Terminology/Introduction to Bookmaking
This bookie software for dummies style guide will start with some basic terms that anyone entering the field should know. Terminology is important when attempting to understand the sportsbook market.
The term bookie is used, but what does it mean? A bookie reserves placed bets. The bookie then "books" the wager on Team X to cover a certain spread or condition. If team X covers the spread then the bookie pays out the initial bet along with the winnings. When a bookie reserves a bet, they take action. Bookies make their money when they "take action." The bookie collects a fee to book or reserve the wager. Sometimes the fee collected is called "juice." The more action a bookie takes, the more money they have the potential to make — or to lose. Sportsbooks do their best to take the same amount of action on each side of a spread to hedge losses, relying on the vig to get profits. Bookies use the losing side of bets to pay off the winning side of bets. The bookie then collects the fees from each side of the spread, including fees on winning and losing wagers. This is how a bookie operates its business.
The Pay Per Head Revolution
For a time being a bookie was extremely risky, and while there is still a level of risk that exists, the pay per head system has reduced the level of risk exponentially. Pay per head tools such as the layoff account practically end the risk agents face. Bookies can off-load risks using their layoff accounts. Moneyline risk is also addressed by the pay per head system because bookies now have a tool for that. Pay per head allows bookies to take bets off of the board and they can adjust Moneyline odds. Because of the newfound lack of risk, and bookie software that even dummies can use, becoming a sportsbook agent has never been easier.
An example of a modern pay per head service is AcePerHead.com. Their intuitive interface, extensive tool set, and other features provide bookie software for dummies. Meaning that anyone at any level can get into the business through services like the ones they offer. Anyone looking to learn more about bookies, or anyone wanting to enter the business should check their website out at www.AcePerHead.com.
Bookie Software features, In Simple Terms
The pay per head system removes almost all of the hassle of being a sportsbook agent from the job. The software provides a usable interface for players, and pay per head charges a fee "per head" for the right to use the sportsbook interface. The interface includes the actual bookie software used to run the business. Pay per head allows anyone to run a profitable sportsbook business over the web, with the right software of course. The best sportsbook agent software provides the following:
Layoff account: An account used to layoff risk, helps bookies avoid the risk that comes with the business.
Easy Payouts and Deposits: Cash flow is what keeps a business alive, accessible and numerous payment options lead to more cash flow, and profit.
Betting limits and lines: bookies control how much betting their clients can do. They control lines offered, and the pay per head system even allows bookies to control payout limits.
Betting Options: bookie software provides numerous betting options. Pay per head focuses on all sports across the world, and most bookie software even has a live betting feature. It is important to take advantage of live betting, as that is a big source of cash flow.
User Interface: Having a simple, yet secure, interface for users to navigate and place bets on reassures customers, and also brings in business.
Customer Service and Protection: Protecting your customers' interests should be a top priority. The best software ensures that the players' information and the agents' information remains safe and secure.
Management Tools: Bookie software provides an array of tools for bookies to use when managing their business.
The software did not change how the industry works in regards to the function of bookies. Sportsbook agents do what they always do but in a safe and efficient way. Pay per head just makes the industry more accessible to everyone.
A great example of an awesome bookie software for dummies is offered by AcePerHead.com. They offer every one of the features listed above, and much more. They have an amazing and modern user interface that is simple, yet good to look at. Their software is extremely easy to navigate, and they offer reasonable service packages to help you get started. And to help you know what you are buying, they offer two extensive demos, one for a bookie and one for a player. Exploring each demo will help you see the software from both sides, thus helping you gain a complete understanding of the extensive features they have to offer. AcePerHead.com is one of the leaders of the pay per head system, If you are someone who does not have a strong grasp of what bookie software is, visit the AcePerHead website, and you will become a master very quickly. Services like AcePerHead.com are good for all levels. Veteran bookies can use the software to expand their business and increase profit margins. And new bookies can use the software to quickly start their business.
This is just the beginning of what sportsbook software has to offer. There are many tools and features you will discover just by testing your options. If you are looking to jump into the sportsbook market, AcePerHead.com's bookie software is the way to go.
Why High-Quality Software is Key Element of a Winning PPH Strategy
Any time a new website rolls out, you can expect some glitches to pop up here and there. That is the whole rationale behind what is known as beta testing – releasing the site to a select group, on a trial basis, to work out the kinks before the big public rollout. Even then, though, some glitches can emerge that can make the rollout less than comfortable for everyone concerned. In 2021, when Michigan legalized online sports betting, something similar happened.
The betting started on ten different app platforms, each connected to a tribal casino or a Detroit-based casino. It did not take long for the BetMGM app (tied to MGM Grand Detroit) to get some malfunction reports. A representative attributed the issues to high user traffic, and it did not take long for the app to get back up and running. The good news is that, according to a survey by American Betting Experts, 81 percent of those who tried out the new online sports betting in Michigan thought that their experiences were "mostly positive." That's the good news when it comes to glitches: if you repair them quickly and then no problems recur, your customer base will generally forgive you and move on. It helps, of course, if you have a monopoly, like the ten casinos in Michigan have on online sports betting, at least for now. If you open up your own sportsbook online, you don't have the comfort of that monopoly, which means you need to have quality software from Day One.
The Importance of Quality in your Sports Betting Software
If there really were a book entitled, "Bookie Software for Dummies," it would likely become one of the best sellers on the market. After all, there are many people looking to trade in full-time employment for the life of a bookie, and they are many more people looking to end a lengthy period of unemployment with that same new lifestyle. That means that your competition is immense – and it will get fierce. One of the few sectors of the economy that has remained relatively constant over the course of the COVID-19 pandemic was sports betting, as people continued to have an appetite for wagering. Even when professional and college sports went down, people continued to bet, looking to e-Sports, video game simulations and other props to get that same excitement.
To be sure, if you were to experience problems with your website's rollout, you would not be the first company to have those issues, and you would actually be in good company. Do you remember Google Glass? This was a device you could wear like eyeglasses, but the device had the capabilities of a smartphone. It was supposed to be the first device that would connect the user to augmented reality. However, the launch failed – one of the few times that Google took a real bath on a rollout. In 2017, Google tried to relaunch, just to businesses, but on the whole, it still resonates as a failure.
How to leverage the software your sportsbook needs
So the truth is that the book "Bookie Software for Dummies" does not exist. However, there is still good news, and that is that you do not have to build your own website from scratch. You definitely do not have to go out and pay hundreds of dollars for web design software, and you do not have to find your own servers to set up your website for hosting.
Instead, you can take advantage of the hard work and the money that AcePerHead.com has already sunk into its platform, preparing it to host hundreds of sportsbook websites. Instead of paying someone to teach you how to code the website, or paying someone to code it themselves, you can have your sportsbook up and running on a premium platform in a matter of hours – or even minutes, depending on how much customization you want for your sportsbook.
At AcePerHead.com, we already have the servers with the capacity to host your sportsbook and keep the page open for business, even during such sports betting avalanches as the live in-game action that you can expect during Game 7 of a World Series or the fourth quarter of a Super Bowl. Are you worried about the betting action crashing your site when you have college football, NBA action, and NHL action all on the same Saturday? Don't worry about that with AcePerHead.com, because our servers can handle all of the action that your page can take – and then some.
You also get access to a wealth of choices when it comes to the sports leagues that you offer action on. Pro and college football and basketball, Major League Baseball, the NHL, the NBA, European first-division soccer, UFC, tennis, golf, boxing and more. You can also offer access to more than 75 horse racing tracks across North America and in Japan, so that your clients who love betting on the "Sport of Kings" have considerable variety in their offerings and can place dozens of bets each weekend.
Then there are the casino gaming options. You have access to live dealers in a variety of games, and the choices in terms of play make AcePerHead.com's sports betting platforms elite in the industry. We look forward to talking to you about your own sportsbook and the role we can play in making it the next big entrant into the business. We have helped sportsbook agents who came in with a handful of clients make their businesses explode, and we have also helped larger businesses take their enterprises to the next level. Give one of our sales staff at AcePerHead.com a call today!