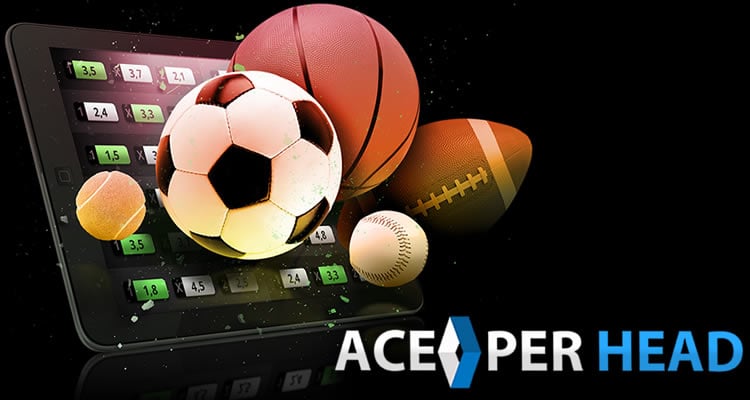 Opening up and running a sportsbook used to be a difficult enterprise, however now with today's technology and a whole industry dedicated to assisting people to have their own sportsbook, now anyone can open a sportsbook.
That's right you don't need to know how lines and odds are set for each game, or manage the movement of lines on games. In fact, you don't even need to be a big sports fan or gambling fan to run your own sportsbook. Instead, you can just go with one of the top pay-per-head companies which will provide you with a fully inclusive turnkey solution to having your own sportsbook up and ready to go in minutes.
1. Wagering Options
One of the best pay per head services in the industry is AcePerHead.com and they provide bookies with a website where their players can bet on sports from all around the world, and many different wagering options such as straight bets, parlays, teasers, reverses, if bets, round robins, live in-play wagering, and even a virtual casino and racebook to bet on horses.
They manage all the lines in-house and are open 24 hours a day 7 days a week and have a large group of line-makers that are updating the lines up to the second with many years of experience doing this.
2. How Do Bookies Collect Money?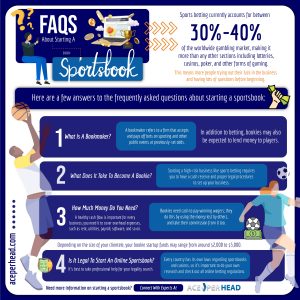 Ace takes care of all the work in terms of the functioning of the website by offering thousands of betting options each day, and they do this at a very reasonable and affordable price for anyone that is looking to open their own sportsbook. They do not take any type of commissions on the money they earn for the bookies, and instead, they just have a simple flat fee of $10 per active player per week. This means that if you have 100 players but only 50 players place wagers that week then you will only pay for those 50 players, which would be $500 for that week.
$500 may sound like a lot of money, however having 50 active players for the week is a lot of people betting, and depending on how frequently the players bet, and how much they bet per wager, then having 50 active players in a week could lose anywhere from a couple of thousand dollars in a week to 30k to 50k a week. So just like most things that make a lot of money in life, it takes a little investment to make a lot of money, and this is the same in the world of gambling.
3. Best Mobile Wagering
In addition, Ace Pay Per Head also has a mobile formatted website that allows players to make wagers from anywhere in the world right from the palm of their hand using their smartphone. The industry has changed over the years and now almost 90% of wagering is done on a smartphone, and because of this Ace Per Head has invested heavily in making the mobile website as simple and easy to use as possible. Everything fits on the screen with easy-to-click touchable buttons, with a few-step process to make any type of wager.
So if you are ready to open up your own sportsbook then wait no longer and give AcePerHead.com a call today at 1-800-909-5193 to get set up immediately.