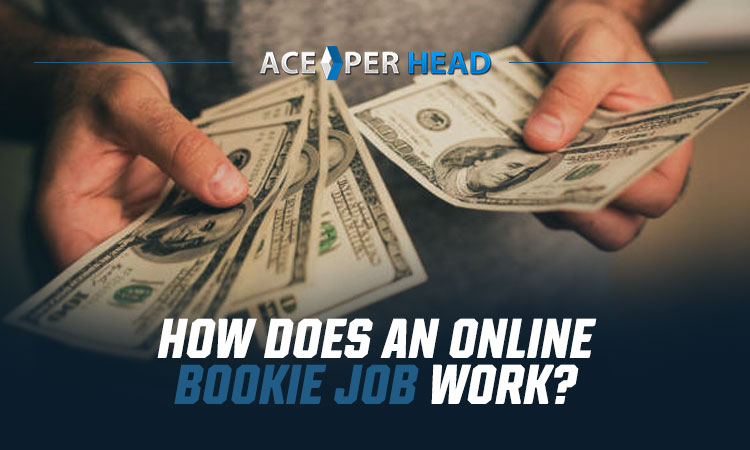 Bookies can make between $5000-$10,000 in a single week. If you're looking to begin a new career and set up a business, becoming a legal sports betting agent is a great choice.
Here, we're going to talk about how being an online bookie works. Read on to learn the ins and outs of this job so that you can determine whether it's right for you.
Come Up With a Business Plan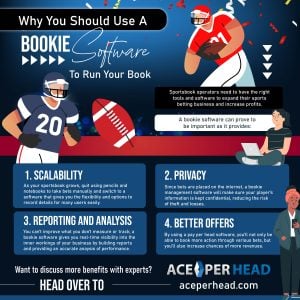 A sportsbook is a business above all else. That's why you'll need to come up with a business plan and model before opening your doors. To do this, you'll need to:
Set a realistic startup budget
Know the things you'll need to invest in
Allocate funds to the appropriate locations
Learn more about your industry
Perform competitor research to figure out how to stand out
Create a vision and mission statement
Come up with a brand image
Invest in a bookie online platform that meets your needs
This may sound easier said than done, but professionals can help to assume that you access the right sportsbook software.
Use Sportsbook Software to Access Bets
Ace Per Head offers fully-managed sportsbook software so that you can create a great website. This is the first step toward opening your doors. You can create a custom website made from a sportsbook-specific template, but we can also help you to build a custom page if you prefer.
This website comes with tons of features. 24/7 agent and player support is a critical feature, as are the security systems that come with your website. We also offer bet tickers, player watch reports, and more on a fully-mobile interface.
Pay Sportsbook Management Professionals a Small Fee
To access pay per head bookie (PPH) software, you'll need to pay your provider a small monthly fee. This will typically be as low as $3 for each player that has active bets in place. However, the fee can go up to $20 if you want to invest in a lot of additional features to keep your website running as smoothly as possible.
Luckily, this monthly payment is all-inclusive. You'll get constant updates and upgrades to the platform that keep you competitive within a growing industry. You also will get security updates to ensure that your data is always safe.
Set Your Own Hours
One of the coolest things about an online bookie job is that you get to set your own hours. Whether you're a morning person or a night owl, you can operate on your own schedule.
There's no set time when you have to engage with players, set lines and odds, or confirm bets- you can do it at 2 AM if you want to. Since Ace Per Head's agent assistance hotline is available at all hours of the day, you don't need to worry about being left with unanswered questions, either.
Become an Awesome Online Bookie Today
Becoming an online bookie may sound like a challenge, but it's a simple startup idea when you work with the right professionals.
Ace Per Head's experts are happy to offer expert assistance at all stages of the sportsbook management process so that you can focus on setting odds and making bank. Schedule a six-week demo of our services to see how we can help you thrive.