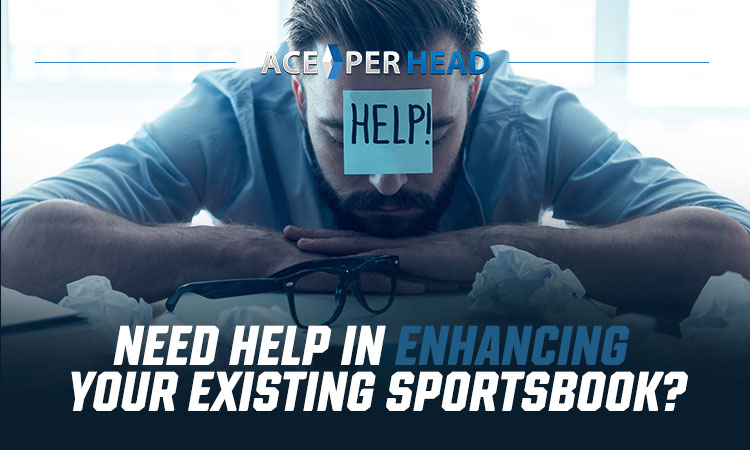 Guessing the winner and loser of a sporting event is always exciting for sports fans. Naturally, people will try to predict the winner of any game regardless of whether or not they have placed any wagers. Adding monetary value to the mix amplifies the intrigue factor even further. Sports betting has always been popular among sports fans, but they are now being transformed by online wagering.
Today, you may place bets on a wide variety of new games from your own home, and bookmakers can easily track your wagering habits because you can easily deposit and withdraw your earnings via credit card or other electronic means.
Benefits Of Using A Bookmaker Software
Take a break from the old-fashioned methods of placing bets on paper or with a phone. Bookie software and technological advancements have made it possible for even a one-person operation to function at the level of an international sportsbook.
Even with the best of intentions, running an online sportsbook can be an exhausting and time-consuming task. As many bookmakers discover the hard way, if you don't have a system in place to keep things going smoothly, you'll rapidly start losing consumers, which will lead to issues that could mean the end of your betting site.
With the correct software, you can guarantee that your sportsbook business operates as smoothly as silk. Bookie software can help nearly all bookmakers organize and better manage their wagering operations. On that note, let's take a look at some of the benefits of using bookmaker software.
1. Scalability
The software you employ to run your sportsbook must allow you to scale if your business expands or if more people require access to your platform. It goes without saying that if you want to expand your sportsbook, the first step is to implement bookmaking software. Scalability, on the other hand, shouldn't be an "added" feature that customers have to pay extra for, but instead, something that's already part of your premium service.
This indicates that, even if the load increases rapidly, the software platform you select should still function effectively. Robust sports betting software has both short-term and long-term advantages; you may not require all of the features that will be useful in the future at the beginning.
Because of this, when your sportsbook expands, your bookmaking software systems must be able to handle multiple games simultaneously, manage a large number of bets simultaneously, and score games instantly so that players may keep placing bets. Choose software for your sportsbook that can grow and change with your business.
2. Accurate Reporting
No improvement can be made if data isn't being tracked, and you can't measure data that are not being tracked. Bookie software, on the other hand, provides you with real-time access to your business's internal workings so that you can answer vital issues. Building and accessing reports used to be difficult unless someone had the necessary technical knowledge.
Even so, compiling financial statements is a major pain in the neck. Many sportsbooks rely on a variety of disjointed data sources, making it difficult to conduct accurate and reliable performance analyses. This is when the reporting features of sportsbook software come into play. These tools collect and combine important data, allowing you to spot correlations, patterns, and potential areas for development. With this knowledge, you'll be able to answer key questions and make swift judgments in your sportsbook.
3. Cost-Effectiveness
The expense of working with an international bookmaker to provide your consumers with many of the facilities they provide can be high. In most cases, you'll be asked to divide your gains with the international bookmaker, which might be as significant as 50% of revenue. A "per head" fee is charged by companies that provide bookie software based on the number of players that place wagers throughout seven days.
To put it another way, you only pay a predetermined price if your customers place a wager each week in return for the bookie software you use. As a result, you won't have to worry about any up-front charges or absurd profit-sharing arrangements that could drain your bank account.
No extra expenses are deducted from your total income, so you retain a larger portion of your earnings. Using a single piece of software to accomplish a wide range of tasks can save you money as well. Utilizing bookie software instead of hiring a small force of agents to handle everything is a viable solution for many bookies.
4. Easy To Set Up
Since they are pre-configured, the majority of bookie software solutions are ready to use right away. As a result, there are fewer delays than there would be under the more traditional, but more time-consuming, methods of operating a sportsbook. Once you've imported your users and created their profiles, you're ready to go in most cases.
Even though you'll be given the resources you need to operate a world-class sportsbook, several bookie software providers also integrate a website and other services to address the day-to-day operations of bookmaking, such as customer care and a call center, in their package deals. It's easy to get your program out to your clients by providing them with an account to use an online betting website.
5. Enhanced Efficiency
The question is whether or not you truly want to accomplish everything manually. Let's be truthful: Even if you may have a good case for having everything on paper, once your circle reaches a certain size, it's almost impractical to keep everything running smoothly manually. When you use booking software, you can put all of your operations in one place and have them operate on auto-pilot.
This is a huge advantage. Hand-processing everything has a high chance of causing costly mistakes as well as a significant drain on your time. It is possible to access a common, dependable system for automating important tasks and allowing expansion through the use of bookmaking software.
6. Better Customer Management
Bookie software can assist you to keep track of and control your customers more efficiently. A software application makes it easier for you to keep track of your business's finances and transactions. To run your sportsbook, you don't have to sit around and wait for information. You have complete control over when and how you do this.
When you utilize bookie software, keeping track of your player's activity is simple since all information is produced, updated, and preserved digitally. Using a bookie software tool, you can get a complete picture of your consumers, including their past activity history, essential contacts, and interactions with your participants.
7. Flexibility
It's possible to run an entire sportsbook from a single piece of software, which allows you a great deal of freedom to concentrate on other crucial tasks, including attracting new customers. However, when it comes to bookmaker software, flexibility also implies that it may be used on any device or platform. It is compatible with all mobile devices, including cell phones, tablets, and laptops.
In addition, it is compatible with different software and services, like horse-booking and casino software, which can enhance your sportsbook by providing additional features and capabilities. Lastly, because it'll adapt to your changing business needs, flexible bookie software won't hold you back from expanding your operation. Because you're not restricted to completing matters by hand, which is at best costly and time-consuming and can result in additional problems, you open yourself up to new possibilities.
8. Easy To Manage Numerous Betting Markets
When it comes to sportsbooks, reliable lines are the lifeblood of a business. As a result, it's nearly impossible to keep track of all the various details. One of the numerous advantages of utilizing bookie software is the ability to regulate your sportsbook and shift your betting lines focusing on risk management.
You must have software that enables you to effortlessly manage your lines in one location while providing you with visibility into the most critical line movements in your industry. Additionally, you'll have a complete insight into where you can be subjected to situations in which the action is skewed too heavily in one direction.
9. Better Privacy
With the bookie software program, you may give your clients secure online access to their login credentials. A private login option is available for your customers. They can keep betting information private by doing this. The player's PC and the device executing this program use a protected internet connection to send and receive data. Transactions are recorded in a coded, password-protected area.
10. Round-The-Clock Service
When your bookie is open 24 hours a day, 7 days a week, and your clients can log into their profiles anytime and anywhere they choose, it's much simpler to expand your business, and you'll have more time to focus on attracting new players and increasing your profits.
Every day of the year, millions of people around the world place bets. Whether or not you can accept their bets is the question. Studies reveal that online betting will amount to more than half of the market share by 2022, according to recent market research findings. A sportsbook that never sleeps and takes bets year-round on virtually any sport is what you get when you use software to manage your business.
11. Mobile-Friendly
There is little doubt that the mobile betting business will continue to develop in the future. Market research firm Technavio recently conducted tests showing that the desktop category now holds a majority of the market share.
However, as more people, particularly those in the millennial generation, prefer to play games on their smartphones and other mobile devices, the mobile online gambling market will certainly surpass that of the computer market soon. We may expect mobile gambling to be dominated by ease of use, interactive wagering, and efficiency. To compete in the future, bookmakers must offer a variety of alternatives for their customers to place wagers online.
12. Wide Range Of Betting Markets
Betting software includes a wide range of options. Unlimited betting is permitted for all players. To gamble, the player only needs to use one device, which they can easily switch between. It's also possible for gamblers to choose their betting strategy for their favorite sporting event. In the world of sports betting, the most common type of wager is the fixed-odds wager. Using the sportsbook software, you may also offer live betting to your customers.
There is a new degree of excitement that may be felt when players can place bets in real time. Live betting is now available at nearly every online betting service. When it comes to betting online, customers have a wide range of alternatives to choose from, including exchange gambling, everyday fantasy sports wagering, spread wagering, e-sports betting, and more.
Thinking of Getting a Bookie Platform for Your Sportsbook?
The demand for online sports wagering has risen dramatically in recent years due to its convenience. Many people aspire to be bookmakers due to the high-profit margins available in this industry. Even so, it has tremendous business potential, but most individuals aren't able to handle it effectively enough for it to succeed. That's why getting help from a provider of Pay per head services is the best course of action, such as Ace Per Head.
Ace Per Head is an online platform that offers a pay per head bookie software, allowing new bookies to get their hands on a technologically advanced, robust sportsbook platform. They are arguably the best in the business and have been since 1998. They have a team of highly-qualified and talented people that are experts in providing high-quality services to their clients, ensuring hundred percent customer satisfaction.
Whether you're a bookie looking for NBA betting software, NFL betting software, horse racing betting software, casino software, or sports gambling software, they can do it all.