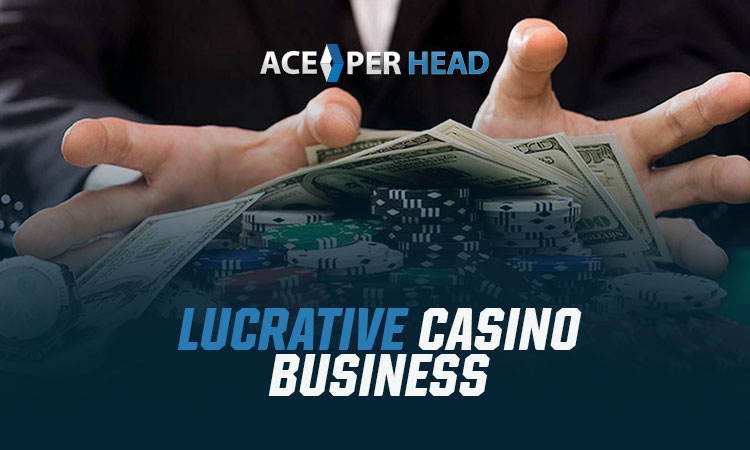 Over 4,000 global casinos and online gambling businesses exist, but how does one start a reputable online casino?
With an online casino, you can not only build wealth, but you'll also have more time to focus on other projects. However, despite gambling being more accessible than ever, many people struggle to start online casino businesses.
Here at AcePerHead, we help those who want to get involved in gambling and sports betting. In this guide, we'll discuss the main things to do to start a reputable online casino, no matter how much experience you have.
Go through these steps before starting your online gambling site.
Save Money
Like any business, starting a reputable online casino requires money. Fortunately, you don't need to invest in property, but you'll need a few thousand dollars.
One of the largest investments will be bookie software, but the cost can vary depending on the type. Some sportsbook providers, like Ace Per Head, use the pay-per-head (PPH) model, which allows bookies to pay for the number of bettors they have. This means you will pay a lower rate than someone with a large player base.
Choose a Provider
After saving money to fund your casino, you must then choose a gambling provider. Their software will allow you to create a casino platform that also supports sports betting.
Keep in mind that trustworthy online casinos provide various options to players that give them more ways to earn money. If your casino business only has a few games, you will not receive many players.
You can choose a sportsbook provider by learning about the services they offer. If a provider doesn't offer much or charges high rates, it's best to keep searching.
Unlike other providers, our software has a variety of features that give you complete control over your platform for as little as $3 per player.
Create a Website
The last thing you'll need to do is create a website, which can be done within minutes with Ace Per Head's website templates.
Your website should be visually appealing and simple to navigate to prevent players from facing issues. It should also have colors that match your brand.
If you'd like to create a mobile app for your casino business, you should still maintain a website. This will ensure that everyone can access your platform, no matter what device they use.
Start a Reputable Online Casino Now
After reading this guide, you know the basics of starting a reputable online casino. When you're ready to enjoy the benefits, save some money and invest in sports betting software.
Here at Ace Per Head, we can help you throughout the entire process. Whether you want to focus on casino games or sports betting, we'll ensure you start a safe online casino that players love.
Learn more about our services by reading this beginner's guide. If you have any questions, contact us at (800) 909-5193!