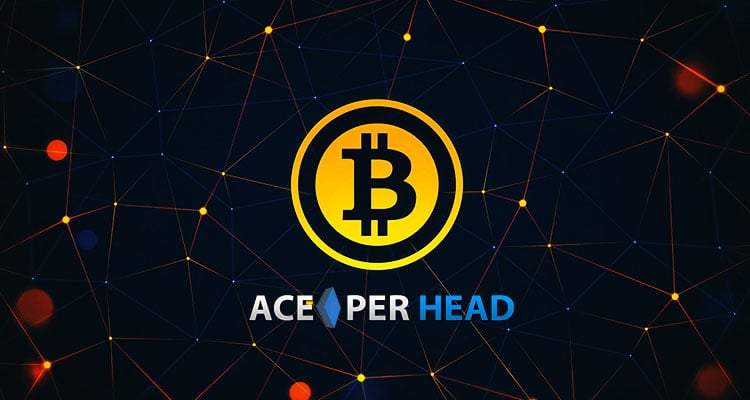 The purpose of using a pay per head sportsbook service is to save yourself problems and time, to work smart and efficiently in growing your business; that's why you choose to pay a company to handle the day to day operations, and the last thing you need is to have to jump through a million hoops every time you need to get your bill paid.
If you work with the best pay per head sportsbook service that truly cares to provide a complete solution and works on staying up-to-date with the latest technology and systems available, then you have probably already heard of the bitcoin payment alternative and the advantages it has for you.
Security, confidentiality, speed, and a fair rate, that should sum up what we all are looking for in a payment option, and that's why AcePerHead.com has implemented and is encouraging the use of bitcoin.
What is Bitcoin and How Can You Use it to Pay your PPH Service?
Bitcoin is a digital currency that can be used to make online payments. It works as a person to person transfer, except with "virtual coins". Think about it is any other online wallet or e-wallet. You have an account and you keep here the number of bitcoins you need. In order to "get" the bitcoins all you have to do is buy them, just like you would with currency exchange. So, for instance, 1 bitcoin can cost in today's rate around $8700.00, if you need to pay your PPH agent say $2,950 USD for your weekly service then you'll need to buy around 3 bitcoins.
Once you've done that all you need to do is transfer those bitcoins to the receiver's bitcoin account. The payment you make is completely anonymous, so in other words, no one will know who you are paying or what you are paying for. (When you set up your account you do have to enter your personal information, however, the information is not tied to the transactions).
The rate paid to run transactions with bitcoins is considerably lower than what you would pay with other payment options.
The bitcoin system has been around since 2009 and has gone past the testing stage to become the preferred method of payment for those that are looking for lower cost and privacy, characteristics that make it a perfect ally for the growing pay per head market.
Summarizing, using bitcoins you have the following advantages: quick and simple transfers anywhere in the world, lower rates, safety, no charge-backs, no paper trail.
Ace Per Head has always been committed to making its clients' life simpler and better, by providing a service that accommodates to their needs, this is applicable to all aspects of the business, from software and state-of-the-art technology to first-class service and products and of course payment options.
Ace Per Head will also help you get set up with bitcoin, it's trained staff is ready to answer all the questions you may have and guide you through the process to ensure that transactions go smoothly and prevent any problems. After all, that's what a PPH service is supposed to be, a partner to help you grow your business.
Crytpo Match Bonus
Signup and make your first deposit using any cryptocurrency, and we'll fund your account double. So deposit $200, and we credit your $400.