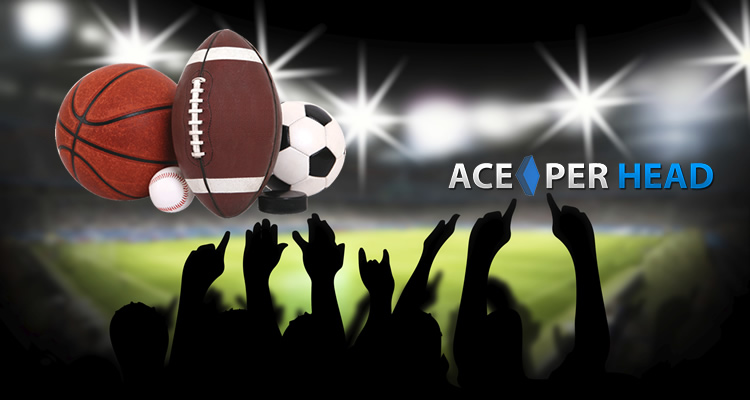 The old saying the House Always Wins, is not necessarily true when it comes to sports gambling, and if you are an agent you know this first hand.
Basic Guide for Agents
There are so many variables in sports betting that it is hard to always land right side up, but, for those agents who have partnered up with a real pay-per-head leader like Ace Per Head, things look a lot brighter.
Why you May Ask?
The short answer is simply because they are better at what they do than their competitors. The long answer, explains how this is so. Running a successful sportsbook, takes a lot of time, experience, and expertise, not to mention capital, lots, and lots of it.
So, let's dissect my short answer, what is the difference between a run-of-the-mill price per head, and a real pay-per-head outfit?
This is Where the Answer Starts Getting Long:
Staff: People are the most important asset a company has, having a dedicated staff that puts clients first and is always willing to go the extra mile is imperative if you want to have a successful business, and

AcePerHead.com

has certainly taken the time to hire the best of the best.
Software: This is perhaps one of the most important aspects when choosing a pay-per-head service, and most people don't bother to really consider this until it is too late. These guys use the most reliable and sturdy betting software in the industry, DGS. The platform is user-friendly, fast, and extremely secure, guaranteeing you and your clients a safe and enjoyable betting experience.
Technology: Aside from their betting software, the server rooms and data center at AcePerHead.com is a techie's dream. The money that has been put into this infrastructure is beyond what any of the competitors have done. The entire network has double or triple redundancy which means if one server is not performing well the workload will automatically be re-distributed to the other servers. This happens in real-time, you will never know there was a problem.
Experience: This company has been around since the infant days of offshore gambling, they started operations in 1998, trust me when I say they know their stuff. There is a big difference between managing lines for one sportsbook and managing lines for thousands of sportsbooks at the same time, few can successfully accomplish this long term but Ace Per Head.com has done it time and again. They offer hundreds of line settings to accommodate even the most demanding agents, and their customer satisfaction and retention are second to none.
Pricing: In business, it all comes down to price, and with an outfit as impressive as the one offered by Ace Per Head, you would expect to pay a hefty price, but this is not the case. They can offer superior services at the same price than the run of the mill pay per head shop. This is possible because the overhead costs are distributed among the thousands of clients that use their service, so instead of paying full price for a premium service you pay a fraction.
Bottom line is, you don't have to settle for an ok service, you can work with the best and improve your chances of winning big time!
Try the best bookie software for yourself with AcePerHead.com's 6-week free promotion – sign up now!