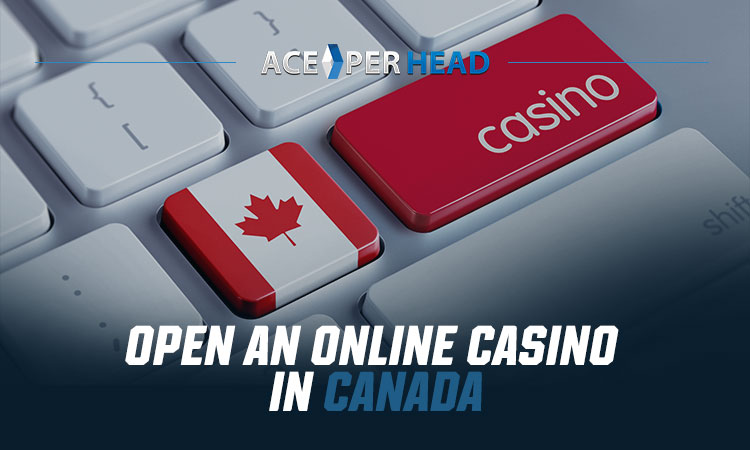 Experts project that the gambling market across Canada will soon grow to generate $25 billion worth of revenue annually. These same knowledgeable professionals believe that 80% of this money will come from online sports betting. Since using online casino websites is legal in all 10 Canadian provinces, this seems a likely outcome.
If you're passionate about sports and business, becoming a Canadian bookie might be a good choice for you. It's fun, lucrative, and lets you thrive in a fast-growing market. Read on to learn how you can set up a successful sportsbook and start reeling in both bettors and fast cash.
Understand Canadian Regulations
As of August 27th, 2021, single-game sports betting is officially legal throughout the whole of Canada. Private sportsbooks are expected to grow in the Canadian online sports betting market throughout 2022.
It's critical that you're clear on the definition of single-game sports betting and don't cross the line into multi-game betting. If you do, you will be subject to fines from the Canadian government and may be forced to shut down your sportsbook. Luckily, since single-game sports betting is by far the most popular form of sports betting, you likely have nothing to worry about.
Taxation is another important thing to understand prior to opening a sportsbook. Private sportsbooks need to pay a flat 20% tax rate. This may sound high, but US bookies need to pay 51% in some situations!
Create Business Goals
At its core, your bookie business is just that- a business. It's important that you set some business goals before moving forward and actually opening your sportsbook.
Determine how much you want to make within your first business quarter. You can come up with this number by looking into what other new bookies are making. Talk with them on forums, read posts about it online, and consider the ways that your sportsbook can rake in as much cash as them (or more)!
Instead of considering how much money you want to make, you can consider the number of bettors that you want to sign on. This is easier to project than actual funds since you don't know how much people are going to bet. Deciding on a number of players is a good initial goal- you can decide how much you want to make when you have more information about specific betting numbers.
Remember that you can adapt plans as you go along. You'll have a better idea of what to do after seeing how your sportsbook runs after a few weeks. This will let you use concrete information to make more goals in the future.
Regardless of what you do, come up with a simple vision and a more specific mission statement. This will give you something to work towards both in the long-term and the short-term. Every decision that you make can be in an effort to achieve your vision and mission.
Have a Concrete Plan
Okay, so you now have goals, a vision, and a mission. It's now time to think about concrete, actionable items that will help you meet these goals. Ask yourself:
In what concrete can you initially try to meet your goals?
What metrics will you need to measure to learn how to implement these methods?
What metrics and data will you need to keep track of to optimize your business later?
How do you plan to measure metrics and determine success from quantifiable information?
What tools will you need to make your site operate correctly?
What tools will you need to implement a plan that works towards your goals?
How much will these tools cost (and what will their ROI be)?
How can you optimize these tools so that they perform better?
How might you need to alter your objectives later after getting more information?
Answering these questions will help you determine how you should allocate time and energy when creating your bookie website.
Set Up a Pay Per Head (PPH) Website
After you've considered how to meet your goals, you have a pretty solid initial startup plan. It's time to begin talking to experts about how you can set up a website that achieves these goals.
A pay-per-head (PPH) platform is the best way to go here. You only will need to play for the bettors that are actively working with you at a given time. This means that your sportsbook will always be profitable- you won't be losing money maintaining your website during the off-season.
Ace Per Head is the #1 provider of fully-managed PPH services. Our initial goal is to get you started with a website that works for your business. We offer dozens of sportsbook-specific templates for you to choose from, but we're also happy to help you set up a fully-custom website if you prefer.
Make sure that you're up-to-date on current web design trends. Having multimedia content and interactive posts will make bettors across Canada favor your up-to-date site. You also want to have high-quality content on your blog and landing pages so that players view you as an authority.
Stay Up-to-Date
After setting up an Ace Per Head sportsbook, you're going to need to maintain it. While this is largely a job for the pros, you'll need to put some thought into the ways that you want the platform updated and upgraded.
Our fully-managed platform will take care of basic maintenance for you. You won't need to worry about load times or security features. However, you're going to want to regularly research what bettors want to see.
Once you make these decisions, you can reach out to our 24-hour support hotline and ask for the upgrades that you're envisioning. This makes you look cutting-edge, engaging, and modern. Bettors will see that you care about your brand and services, making them want to care about you, too.
Get Started With a Successful Online Casino
While becoming a bookie may sound like a far-off dream, many Canadians have found within this dream a lucrative profession. Now that you know how to join the ranks of other awesome online casino websites, it's time to try out the top PPH software on the market.
Ace Per Head is committed to helping you create the perfect website for your sportsbook. That's why we're committed to sharing our features, knowledge, and benefits with you. Create your package to begin your 6 weeks free of our services– we'll show you what we're capable of.