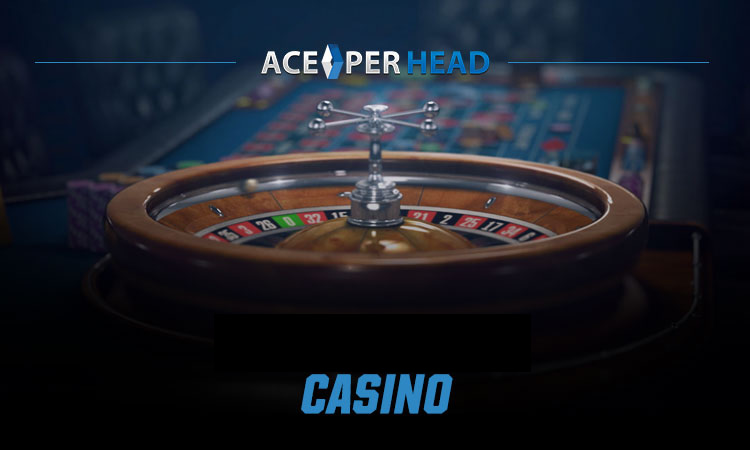 Did you know that Americans have legally bet $65 billion on sports since 2018? If you're looking to get into a lucrative market and start making bank, sports betting might be right for you. This is especially true if you love to watch games, track scores, and talk to other sports enthusiasts.
If you want to create an online casino business, there are a few things that you'll need to know before getting started. Read on to get some tips on how to begin, grow, and promote your sportsbook to gamblers all across the globe.
Come Up With a Plan
Being a bookie is definitely a unique and interesting career path. You get to work with bettors from all walks of life and share your passion for sports with people of multiple backgrounds. However, above all, a sports betting website is still a business.
Because it's a business, you'll need to come up with a basic business plan before getting your sportsbook off the ground. This means setting both short-term and long-term goals for your sportsbook. Ask yourself what you hope to achieve within a period of 3 months and how you hope to be thriving one year into your operations.
These considerations can take the form of a simple written list. However, you also should consider finances when it comes to goal-setting. Crunch the numbers, look into how much bookies can make, and determine the profits that you want to have made during these timeframes.
Once you have a plan, it's time to sit down and think about the concrete ways that you can make it happen. What actionable steps can you take to ensuring that these visions become reality? What can you do to prevent problems from arising preemptively?
While you may not have all the answers at first, keep these questions in mind as you move forward with creating your sports betting business.
Choose an Online Platform
The next thing that you'll need to do when getting your sportsbook started is to find a web platform to support it. It's essential that you get something with the appropriate features and accessibility to make sports betting easier for both you and your players.
However, regardless of the features that you need, it's essential that the platform you choose is pay per head (PPH). These software systems are also called price per player because of the way that you pay for them. You give your provider a small fee of $10-20 for every bettor that you're actively working with.
This system is distinct from one-time-payment software because you consistently get updates to the platform. You don't need to worry about performing them on your own or replacing the technology every few months.
It's a subscription-based system, but it's better than other subscription options. Other services will make you pay the same amount of money during an event like March Madness as during the off-season. PPH platforms are much more scalable so you don't need to pay for those who aren't working with you.
Ace Per Head: Your Ultimate PPH Solution
At this point, you're likely wondering if PPH sportsbooks are only beneficial because of their payment method. The answer to this is a huge 'no!' Assuming that you choose the right PPH provider, you're going to get access to tons of services that help you build your sportsbook from the ground.
Ace Per Head is the best provider on the market because of its established and reputable professionals. We begin by helping your build a website from one of dozens of templates. If you want a custom site, we can make that happen for you as well.
At this point, you'll have a professionally designed website that's tailor-made to fit your vision. It can have any content on it that you want including videos, images, blog posts, real-time score tracking, and interactive media that gets people interested in betting.
Create a Mobile-Friendly Interface
Did you know that about 72% of people around the world will only use smartphones to access the web soon? This is projected to happen around 2025. We're already on our way there since about half of users primarily use mobile web interfaces.
When designing your website, it's critical that you keep mobile readiness in mind. Even if you need to sacrifice a bit of desktop compatibility, you need to make it possible for people to find your sportsbook on their phones. You also need them to be able to easily place bets from smartphones and tablets.
This means having tabs that are easy to navigate. It also means showcasing scores that are relevant to player bets on the front of their mobile page. You need to make sure that you have easy betting options on all of these relevant sports so people don't need to inconveniently go place bets on a desktop.
Creating a mobile application is the best possible thing you can do to grow your sportsbook among mobile audiences. Prompt people who visit the desktop website to download an app for iPhone or Android. They can install the appropriate version of this app and play on their preferred device.
Plus, with an app, you can keep your website optimized for desktop while still providing mobile betting options!
Optimize Your Sportsbook With Top-Level Features
Ace Per Head's sportsbook is already fully ready for a mobile interface. All you need to do is tell our app designers exactly how you want the application to look. Like with your website, we'll make it work exactly as you envision it to.
However, this is far from the only thing that we can provide you with.
To grow any sportsbook, it's critical that you optimize your interface with easily accessible features. We're happy to provide you with dozens of features that can help you meet your goals as a bookie. This is an essential part of creating an online casino business that functions well and is user-friendly.
Some features that you'll get when you work with us include:
A round-the-clock call center for both agent and player inquiries
Frequent updates to your web platform
Monitoring and troubleshooting issues that could impact load times, security, and mobile accessibility
Linking your site to automated sports tracking software so you no longer need to track players, teams, and events manually
Secure bitcoin payment options (between you and us)
Secure bitcoin payment options (between you and your players)
Complete control over your website, bets, players, lines, and limitations
Grow and Network
At this point, you're done creating and launching your PPH website. Congratulations! It's now time to begin growing your sportsbook by boosting its visibility.
Include SEO-rich blog posts on your PPH site to get it to rank over competing sportsbooks. Make sure that you maintain a consistent and engaging social media presence to stay fresh in people's minds. Social media and PPC ads are a surefire way to also redirect traffic to your website and improve overall engagement.
You also might eventually become interested in international expansion, so continue to optimize for those in other nations with legal sports betting. Encourage those in Europe and Asia to follow you on social media. Since they can play with bitcoin, there's no need to keep track of conversion rates, either.
Track Trends and Readjust Goals
Ultimately, because your online casino is a business, you'll need to continue to assess and reassess its success. Use Google Analytics to see the demographics of those consistently clicking on your PPH website.
Figure out the ages, occupations, income brackets, and locations of those who work with you the most. This will help you to better understand who your target audience is with empirical evidence. You can also see the demographics of those who visit your site but don't place bets.
Ultimately, this will let you know who you should be marketing to overtime.
You also should see how much money you make in your first quarter and readjust the financial goals that you made. Prior to opening your casino business, you likely had little idea of what to expect. Research can only tell you so much.
However, after 3 months, you'll be able to see how much you can reasonably make. This is critical in helping you to reassess your goals and make them more realistic. Remember to factor in the ups and downs of various sports betting seasons and keep lower off-season betting numbers in mind.
Create an Online Casino Business Today
While there are many steps that you need to take to set up a top-tier sportsbook, it's easier when you use the right PPH technologies. Now that you know some strategies for becoming the best bookie you can be, it's time to get started.
We're committed to helping you create an online casino business that succeeds, so we look forward to working with you soon. Create a package with Ace Per Head to begin your six-week free trial of our services. We're excited to show you what features you'll get when you choose to work with us!