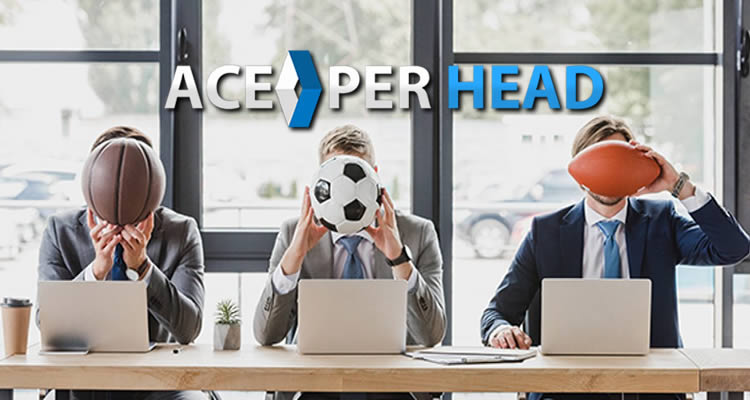 If you are looking for ways to take your professional life online in the wake of the COVID-19 pandemic, one way for you to develop an impressive revenue stream is to set up an online sportsbook.
Using pay per head solutions has helped many entrepreneurs quickly build online sports gambling businesses that look as impressive as those hosted by the big Las Vegas casinos. Now that the world of professional sports is starting to reopen, it's the perfect time for you to grow your sports betting business as the range of available sports to wager on starts to grow as well. AcePerHead.com has built a solid reputation of excellence for helping sportsbook owners turn an idea into a highly profitable business.
Understand the Legal ins and outs of the Business
Obviously, there are some jurisdictions where the practice remains illegal, and you do not want to run afoul of the authorities. However, pay per head solution sites can offer you an efficient way to manage your business if you live in an area where sports betting is legal. If you live in one of those places, then you first need to apply for a gambling license.
Find the Right Software
If you are a professional app developer, then building your own software platform for your sportsbook might make sense. After all, you will own the whole operation and won't have to pay anybody any fees. However, the vast majority of sports betting entrepreneurs are not experts at app development. This is where www.AcePerHead.com comes in. There are cheaper pay per head solutions out there, but this is one of those cases where you get what you pay for.
When you start to build clientele, people will stick with your book if it offers ease of use and convenience. AcePerHead.com's pay per head solutions are designed to be optimized for mobile phone use. That means that your clients can sit by the pool, pull out their smartphone or tablet, and figure out their bets for the day in a matter of minutes. You have the same convenience as the sportsbook owner. Want to adjust your line on the Yankees–Red Sox game tonight? It's all on the site. Want to offer a few new props on the game – such as whether Aaron Judge will hit a home run? Go ahead. Want to see if all of your clients are playing regularly? This is an important step because pay per head solutions providers charge you per week for each client you have on the books. Clients who aren't betting regularly need to be weeded out, so you're not paying for dead accounts. You can check all of these things on the management side of the app.
Another benefit of using Ace Per Head for your pay per head solutions is that payment (and withdrawal) are as easy as checking the line on tonight's Barcelona–Real Madrid match. Even more important than ease of use is security. There are some payment methods that are more reliable than others, but at AcePerHead.com we use globally secure payment methods so that your clients don't have to worry about their money. Instead, they can worry about the outcome of their bets.
Promote your Business
The Internet offers anyone the ability to set up a business online. That means that, so long as you have the cash on hand to back the wagers you take, you are set to start a sportsbook. The problem with this opportunity is that there is no limit to the number of competitors that you could face, so long as all of those businesses are located in jurisdictions where sports betting is legal. This is why marketing is so important. Social media, by this point, should be a no-brainer. Platforms such as Facebook, Instagram, Twitter, and Snapchat should be places where you put ads for the sports betting world to find them. If you live in a part of the world that is opening up for business after the COVID-19 pandemic, you can start attending trade shows in the sports betting world and get your name out there.
Using AcePerHead.com for your pay per head solutions is another great way to build traffic. Part of your marketing should involve giving potential clients a free trial – and AcePerHead.com can set you up with that. By the time your new clients have spent a month betting through your book on an AcePerHead.com platform, unless they've just been losing left and right and have burned through cash as a result of their own poor guesses, they should be ready to commit to a paid membership.
Betting Opportunities
That's how engaging our software is. Our interface is easy for your clients to use. You can set up as many props and as many sports betting opportunities as you want. The American presidential election is coming up soon. Want to give odds on Trump vs Biden? Go ahead. The MLB season is about to get started – 60 games of frenzy instead of the usual 162-game slog. Sure, everyone will set up futures wagers on the World Series champion – so you need to as well. But who has props available as to how many home runs Clayton Kershaw will give up during the shortened 2020 season? The last time we saw him, the Washington Nationals were shelling him en route to knocking the L.A. Dodgers out of the playoffs. The more options you offer, the more compelling your book will be. If we've whetted your interest, reach out to one of our support staff at AcePerHead.com. We stand ready to help you open your book and get it running for your new clientele. As more and more sports resume, there will be more and more opportunities for you to make money. The time is perfect now for you to get your business started so that you can focus on the marketing – and the revenue streams that are about to start pouring in.
We look forward to helping you today!