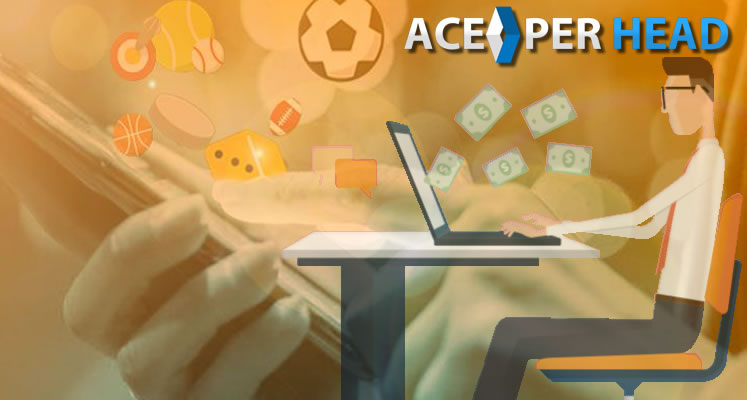 The global sports betting market is one of the fastest-growing sectors in the world. Global estimates put the market capitalization somewhere in the range of $250 billion.
How to Get Rich with Sports Betting
If that number didn't make dollar signs flash before your eyes, we don't know what will.
Unlike other profitable markets such as pharmaceuticals, getting into sports betting does not necessarily require investments of several million dollars. These days betting shop requirements can be largely avoided.
However, there is more than one way to enter this game; let's discuss which is the one that can make you rich.
Become a Professional Gambler
Becoming a gambler is not without its risks. There are several ways you can reduce exposure and carve out a nice income, but there is a learning curve involved, and those who don't have enough experience are at risk of going bankrupt before they even begin.
You need to be honest with yourself and recognize that the proportion of winners vs. losers in sports betting is very one-sided.
Now, this doesn't mean there is no way to beat your bookie. Many professional gamblers have been doing so for many years. I personally know a few that are responsible for the demise of more than one sportsbook. However, those kinds of players are few and far between.
So, is becoming a professional gambler the best way to get rich with sports betting? The honest answer to this is, NO!
Remember, the old saying: the house always wins, is after all true.
So, what is the best way to get your share of the $250 billion pie? Become the Bookie!
Run Your Own Successful Sportsbook
If you really want to take a bite out of the online gambling industry, then the best way to do it is to be an active participant. B this we mean, starting your own online sportsbook.
We get some of you might be hesitant to go this route because you don't understand what requirements are needed to get your site off the ground. However, you needn't worry.
As we mentioned earlier, the betting shop requirements can be quickly averted if you use the services of a top-rated price per head service like www.AcePerHead.com.
So, what exactly do you need to start operating your own online gambling site, and how can Ace Per Head help you get it off the ground?
Website
The first online betting shop requirement is to have a website where your players can wager.
Now,
AcePerHead.com

offers you two options to choose from:
Use their default website
Have your own custom website
Let's talk about the peculiarities of each option:
Using Ace's Default website
This is typically the most economical option for bookie agents.
There are numerous benefits:
No additional cost
You could start operating right away
Offers all the security features of their custom-made websites
Privacy, even though various agents share the site, nobody will be able to see your player accounts but you.
As good as this option is, it does a drawback. If your dream is to create a popular gaming brand, using the default website is not the recommended option.
Having a Custom-Made Website
For those agents who want to stand out and invest in branding of their wagering sites, your best bet is to go with a custom-designed website.
As part of their services, Ace, lets you choose from a wide variate of front-end skins for your website.
Typically, this service has an added cost for bookies, but I have excellent news for you. For a limited time, AcePerHead.com is running a promotion where you could receive a custom-made website for free.
Software, Servers and Database Management
Another essential betting shop requirement is of course technology, which includes betting software, servers, and database management. Without these, you won't be able to have an online gambling site.
Technology is, of course, is one of the most significant expenses in starting an online sportsbook, and the biggest deterrent for bookies, who may not be as tech-savvy as they would like.
When you register with Ace Pay Per Head, you get access to the most advanced technology available.
They provide you with:
A reliable, secure and easy to use wagering software
Top of the line servers that can handle 5x the workload than they currently experience at their busiest times
Complete redundancy throughout their network, this means your site will never go down
Global Content Distribution Network (CDN) with caching servers with more than 60 data centers around the world
Advanced 7-layer DDoS protection
Advanced firewall appliances protect their web services and databases with WAF and malicious vector filtering
All their secure services make use of https with modern SSL standards (4096-bit keys)
Additionally, they have a 24/7/365 team of engineers and technicians who are continually monitoring their servers and network to ensure optimal performance.
Professional Oddsmakers and Line Managers
Hiring professional oddsmakers and line managers to post, and manage the best betting lines possible, is usually out of most bookies budget.
For this reason, most bookies end up with a staff of well-intentioned but inexperienced line movers, who in the best-case scenario will generate a meager profit, and at worst run the business into the ground before it even had a chance to take off.
Ace holds an edge over its competitors, and that is how long they have been in business. This year marks their 25th anniversary, and as a result, they don't need to hunt for exceptional talent, the best oddsmakers and line managers are lining up for a chance to work at most successful pay per head shop in the world.
This means you are guaranteed to have the best of the best running your lines. Proof of this is their outstanding hold percentage. Where most price per heads advertise a 7percent weekly hold, Ace blows everyone out of the water with an average weekly hold of 12%. If you are driven to grab your piece of the $250 billion pie, don't get hung up on how to best assemble all the resources needed to launch a successful online sportsbook. Let the pro's take care of the betting shop requirements. You focus on growing your player sheet and getting rich!