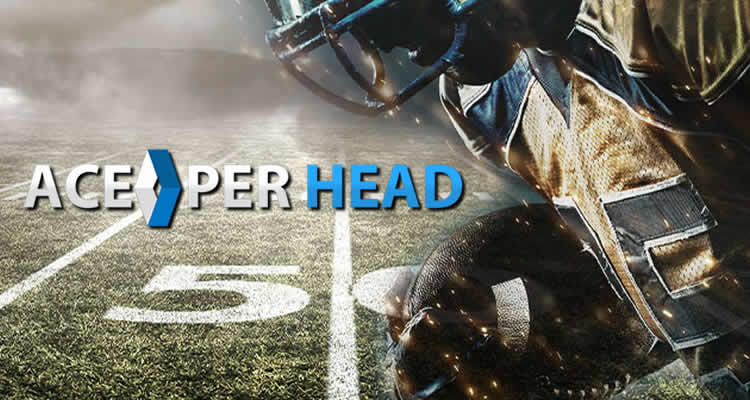 If you are looking to book action on sports then the best way to get started and be successful is to create a pay per head package with a pay per head site.
Pay per head sites are services that offer sportsbook websites where they post thousands of sports betting options each day and all lines are updated up to the second by the pay per head provider. After each sporting event finishes the provider immediately grades all wagers and all balances are immediately updated into each player and a bookie agent account.
Best PPH Provider
There are many pay per head companies available to choose from, however, one of the best providers in the current market is AcePerHead.com. We have been in business for over 25 years, which shows they have a wealth of experience and success over decades of time because this is a cutthroat business and no one would be around that long if they were not one of the best.
What makes Ace Per Head so good compared to the competitors is multiple factors, such as offering more betting options than the average book, sharp lines that get moved aggressively in the bookie agents' favor, American English speaking customer service representatives that are easy to communicate with and can assist with any request or question you may have, a state of the art mobile site, and the highest security measures that keep all information safe and websites secure that never crash.
In addition, Ace Per Head charges a reasonable fee of only $10 per active player per week, and you only get charged if the player has a graded wager for that week and if they don't then you do not get charged for that player that week. Then whatever the player wins or loses is handled directly between the player and the agent, and the bookie agent keeps 100% of those profits.
Players´Action
Depending on how many players you have and how frequently and how much they bet per game will influence how much money you will earn each week. Having only 1 player is perfectly fine when you are just starting, but it will limit the amount of money you make if this is just a small bettor. However, the more players you have and the more frequently they bet than the more money you will make.
For example, if you have 15 players that bet between $50 to $100 a game, and bet multiple times per day, they will on average lose between 2k to 4k per week, which is some serious money considering that the cost would only be $150 for those 15 players each week.
Lastly, the best way to grow your new bookie business is by word of mouth and reaching out to all friends, family, schoolmates, co-workers, and social media friends. Also with your current players, you can also ask them if they have any friends or people they know that they can refer to that would also like to gamble. This is an easy way to grow your sportsbook business and increase your overall earnings each week since more players will translate into you making more money over the long term. So call Ace Pay Per Head today at 1-800-909-5193 and get set up immediately.