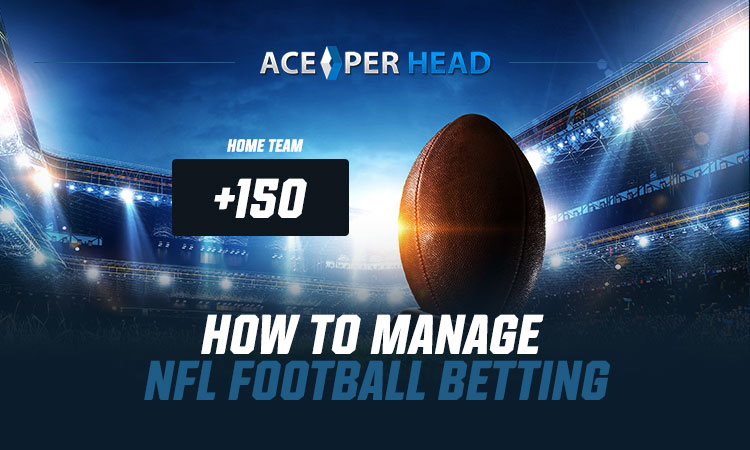 The National Football League season kicks off on September 8, 2022, with Buffalo Bills traveling to face the Los Angeles Rams. There are a variety of strategies that agents can use to make money from their clients' bets.
The National Football League is considered the most important sports league in the US. It has a huge following and generates more money than any other league.
Due to the popularity of the NFL, many bookies rely on it for their revenue. Some agents see a drop in their earnings after the season, with many experiencing a 30% decline.
Like other sportsbook agents in North America, Ace Per Head is happy that the NFL season is finally here. It generates money for the league and drives action, and helps agents make a profit even if the operators don't lift a finger.
Despite the importance of the NFL season, many NFL bookie sites fail to plan their strategies. This is because they don't have the necessary knowledge about the game. The 2016 Super Bowl taught many bookie agents how profitable overlay lines are.
For casual players, they usually bet Carolina Panthers quarterback Cam Newton and the team at -6. On the other hand, pros waited until the Super Bowl to make their bets and beat the Denver Broncos. Some of the pros also scored on the Moneyline.
It's moments like these that make bookies realize how important strategizing can be. Before you start planning your strategy for the upcoming season, it's important that you thoroughly understand the various features and applications that can be added to your online sportsbook. Here are some tips on understanding American NFL football betting software so you can make your NFL sportsbook stand out.
Know Different NFL Bets
Certain betting markets have gained popularity over the years for their profitability and enjoyment. NFL bookies must incorporate sportsbook software that allows them to include these bet types. Here are some popular ones:
Against The Spread
An ATS bet is a type of wager that involves players betting on a team to cover a certain point spread. Underdog points are also awarded before the start of the game.
Through the partnership between Live Plus and Standard Live, players can enjoy the excitement of NFL games while they happen. They can also watch video streams and game trackers. This allows them to make use of this lucrative market.
Over/Under Total
Sports betting experts have become skilled at setting NFL totals. Similar to the future totals, oddsmakers set game totals. When selecting the number of points, the teams will score, players usually bet on either the over or under.
Moneyline
Moneyline bets are the easiest type of wager to make during the NFL season. The player chooses which team they would like to beat.
Bettors who are favored tend to get more money than those who are backing underdog teams. On the other hand, Moneyline bets are more profitable for those supporting underdog teams.
NFL Betting Bookmaking Process
Before starting a strategy, it's important that you thoroughly research the reports of your most active players. This will allow you to identify patterns in the data. For instance, do you have a player who targets the Dallas Cowboys or the Baltimore Ravens?
One of the most important factors you should consider when planning your strategy is setting bet alerts for your top players. These will let you know if they're backing a specific team or against the spread.
If you're unfamiliar with handicap betting on the NFL, read this article from ESPN that explains how sharps can win in the market. The report also covers the NBA and NFL spread lines.
One of the most important factors you should consider when planning your strategy is setting fair NFL betting lines. If you see an overlay or underlay line, use that line to develop a suitable one. Use the line mover if you want to take the game off the board or you can't set a suitable line.
You can also use your layoff account to make bets. This type of account is similar to a gambling account in that it allows you to make bets on the market.
Since it's a sportsbook owner's responsibility to monitor the account usage, ensure you're not overusing it. Your players will be making 'against the spread' bets, which is why the fee from the layoff account will be distributed to you.
Sometimes, you may want to let bets stand because you've handicapped the game or your player is on the wrong end of the spread. You can also take the money you would have won with the layoff account.
Find The Best NFL Betting Pay Per Head Solution
Now that you have the necessary information and strategies to get started in the NFL sports betting industry, you know how to manage your online sportsbook successfully. Before you begin building a sportsbook website, it's important that you first consider the various factors that will affect the operation of the business.
If you're looking to scale the operations of your football bookie site, Ace Per Head offers various pay-per-head services to help you integrate sleek software. Our team of experts has developed a highly compatible and intuitive racebook, casino, or sportsbook platform to help your bookie site excel. Ace Per Head provides full-featured sports betting software that will allow you to create an online sportsbook that will meet your and your customers' needs. Contact us today to learn more.