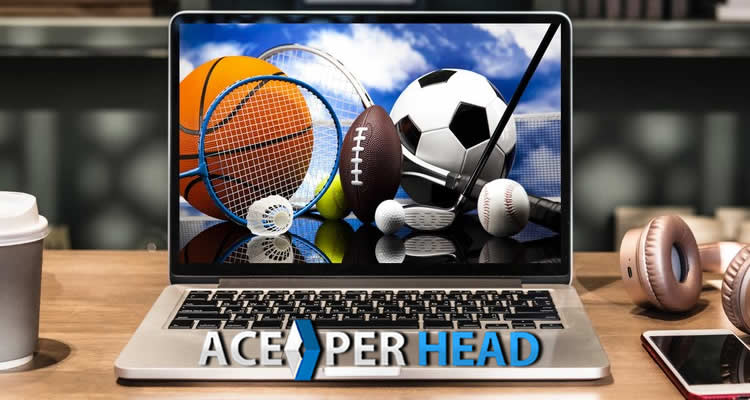 When you got into the sports betting industry, you probably weren't thinking about the technology that would run your business.
What Your Next Sportsbook Software Should Offer
Instead, you were probably thinking about the excitement that comes when that bet hits. No doubt you saw that film Uncut Gems and shook your head at those two crazy parlays that Adam Sandler's character places, one in six parts and the other with three. The thrill that he is chasing with each bet is what draws people to betting in the first place, and that thrill is what drove you to get into the business.
However, just like everything else, if you're not on the Internet, you're not going to make money. So that means you need to take advantage of the best sports betting shop software available on the market. The great thing about the Internet is that it means that there is nothing stopping you from competing with the likes of Caesar's Palace, but it also means that you can have an infinite number of competitors.
So you need the best betting shop software supporting your sportsbook so that you can grow your business – and AcePerHead.com is the best pay per head bookie platform available today.
✅Why Are There So Many Platforms Available?
Why are there so many online businesses at all? Because the Internet provides the unlimited ability to reach a global audience. AcePerHead.com is just one of a wide variety of software platforms that you can choose to use for your sportsbook business.
✅So What Should you Look for with Betting Shop Software?
We'll get into more specifics in a minute, but the first thing to think about is the number of options available. You want to have just as many choices for your sports betting clients as the major casinos offer theirs. You might offer smaller betting limits, depending on how much cash you have to pay out winners, but you want to be able to offer your bettors the same breadth of choices when it comes to sports, props, and other options. If you don't offer very many choices, the bettors you have will jump to the sites that do.
✅What Are The Best User Features to Offer?
When it comes to choosing the best betting shop software, you want to give your clients all the bells and whistles. You want the flexibility to offer betting to take place during a game, which means that you'll have to set up some props that your clients can follow. If you've done any of your own sports betting, then you know that the challenge is coming up with the next thrill. Winning is great, of course, but it's really the adrenaline that drives the bettor, and once the suspense ends, it's time to find the next adventure.
Tons of Betting Options and More
This means that you will want to offer plenty of betting options and plenty of ways to pay. The best platforms provide an intuitive dashboard that anyone can follow, whether it's the bookie on the management side or the bettor on the customer side. Those dashboards should be easy to use (because if they're confusing at all, your bettors will find a competitor whose website doesn't cause them stress). It should be extremely simple for your bettors to place bets, add money to their accounts – and cash out when their bets come through.
When your website doesn't limit your clients, then they can place bets from anywhere – and you can manage your site from anywhere. Instead of sitting in an office, you can sit by the pool and check the action coming in, adjust lines if needed, and count the winnings. You can add props, add sports, alter the betting limits for your clients – anything you need to do.
Your clients have the same flexibility. All they have to do is pull out their smartphone and check your latest offerings, make a bet, and add more funds if they need to do it or withdraw their winnings. When you have a top-of-the-line betting shop software application at your disposal, then you can compete with the biggest sportsbooks in the world.
Another thing to think about is having the right sort of data that you need to run your business. Did you set odds that didn't work out right? A lot of novice bookies think that they know more than the big books, and so their odds are at variance. Then they end up with an overloaded bet, with a ton of money on one side – and they end up losing. One thing you'll learn over time is that the big sportsbooks have experts who spend hours researching the matchups so the lines are set correctly. Occasionally you'll see some mistakes that you can take advantage of, but more often than not their expertise pays off. That's the reason they keep raking in the cash, after all.
Another data that can come in handy is racehorse data. If you're going to offer horse racing as a gambling option, then you need to know about the horses – and about the odds. You don't have time to do all that research yourself, though – so why not align yourself with a betting shop software package that includes access to the data that you need to know?
Price is a factor as well. Ace Per Head.com is not the least expensive service available to bookie agents, by the way. However, if you consider the money you spend as an investment, then you can join a host of other bookies who has seen that investment pay off, time, and time again.
One shows our staff watches a lot is Shark Tank. Entrepreneurs come on the show to pitch their businesses and offer a stake in them for a set amount of money. Many times, the "sharks" (investors) will offer the amount of money but ask for a larger stake in return. The reason they ask for more is that they know they bring more value to the business. As Mark Cuban, one of the "sharks" likes to say, 90% of a grape is less than 70% of a watermelon – which means that giving up more equity is worth more down the road thanks to the growth that will follow.
We believe that our price per head platform offers considerably more value as well – so check out how we can help your sportsbook business grow!