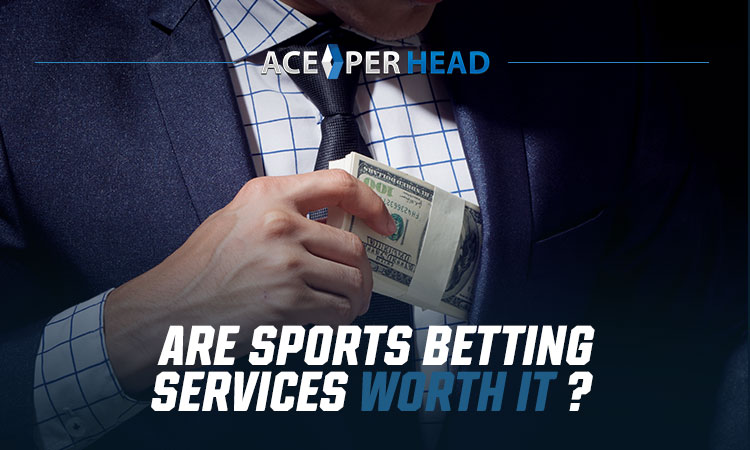 Did you know that over 600,000 new businesses open across America each year? While there are many competitive industries, none of them are growing quite like sports betting. The market for online bookies has more than doubled in the last year, so the demand for sportsbook businesses is higher than ever before.
If you're looking to start your own business, the sports betting market is a good bet. But are betting services that help you run your sportsbook worth it? Read on to answer this question and to learn what kind of sportsbook management platforms will get you the most bang for your buck.
Are Traditional Online Sports Betting Services Worth It?
As a bookie that operates online, a well-developed website is your most basic need. Without one, your bettors won't just be unable to find you. They'll be unable to place bets easily or communicate with support, which is an effective way to drive them away (and drive yourself out of business).
Some people think that they can simply create a WordPress site from scratch for bettors to visit. Unfortunately, sportsbooks have specific needs that you as an amateur web designer can't accommodate with a simple drag-and-drop website. You'll need higher-level security, the ability to track scores and teams in real-time, and chances to customize lines, bets, and limits.
Specialized sports betting platforms are the only way for you to be successful. You need them. Sadly, though, they aren't always a lucrative investment- you need to choose a platform with the right payment methods and features.
One-Time-Payment Sportsbooks
Your first option is a sportsbook that you pay for upfront. The advantage here is that you pay your fees all at once and get to do whatever you like with the software after payment. You don't need to worry about recurring charges and instead can focus on updating your site and taking bets.
At least, that's the theoretical idea. The reality is much different.
Bookies that invest in pay-upfront sportsbooks don't get any professional assistance with management. They need to do everything on their own. Combine this with the fact that popular web design and development features are constantly changing, and you're in for a disaster when your site goes out of style.
You'd need to pay again for a new service at the end of everything. To boot, you'd also need to redesign and redevelop your website. This investment is far from worth it- you'll never have a lucrative sportsbook.
Flat-Fee Subscription-Based Sportsbooks
Paying for a fully-managed sportsbook is a necessary first step towards success. Subscription services that you pay for monthly or yearly make this possible. You pay a flat fee at these intervals in exchange for support, updates, upgrades, security features, and web maintenance.
This is obviously a huge step up from one-time payment options. However, it does have a downside: you'll be paying more than you're making during some months.
Around the time of a major sporting event like the World Cup or Super Bowl, paying a $200 monthly fee is likely worth it. It probably is a good cost during the prime of football season, too.
But is it worth the cost during the off-season when you only have a few bettors? Definitely not.
At these times, your sportsbook isn't going to be at all profitable. You're going to need to save your hard-earned funds from months when you had more bettors simply to make ends meet during the off-season. The lack of flexibility is a huge problem.
How Do Pay Per Head Solutions Solve These Issues?
Luckily, there is a perfect solution to the problems that come with flat-fee subscription platforms: pay per head sportsbooks.
Pay per head (PPH) platforms get their name from their payment method. They also are called "price per player" services because you pay a small fee of about $10 for each player that you're currently working with. That means that you only pay the fee if someone has an active bet with you during the monthly pay period.
Suppose that you have 500 players around the time of March Madness (yay for basketball)! You'll be paying about $5000 to sustain your sportsbook, which is nothing compared to the $50,000 that you'll rake in if each player places a $100 bet on average.
During the off-season, this sensible fee wouldn't be so sensible if you only had 20 active bettors. You'd only be making $2000 if they bet $100 each on average. However, since PPH services scale based on your bettors, you only would need to pay us $200 that month.
In both of these instances, you only pay around 10% of your total earnings to the PPH provider. This is a steal since PPH experts maintain and manage all facets of your mobile-ready website, provide customer support, and allow you to incorporate professional sportsbook0related services onto your website like score tracking and bet ticking.
This keeps your bookie business flexible and lucrative at all times of the year. You won't need to worry about scraping together exorbitant fees for services that you aren't even using.
Are PPH Sportsbooks Lucrative?
When you work with a top-performing PPH provider like Ace Per Head, you can make a lot of money. And by a lot, we mean in the millions.
Smaller bookies obviously aren't going to make millions of dollars from the get-go. They generally can make a decent living of around $35,000. It makes for a good main gig, but you can also use it as a side hustle if you want to put less time and effort into your sportsbook than you would a full-time job.
However, smaller bookies also have the opportunity to expand into bigger businesses. Large, established bookies can make about $50,000 a week on the low end (and $100,000 per week on the high end).
This amounts to $5 million or more per year! If you ask us, that's totally worth the PPH service fee.
What Do You Get With a PPH Package?
The numbers show that PPH betting services are a worthwhile investment. But what exactly do you get when you invest?
Security features are some of the most important things that you get with a PPH package. Multi-factor authentication and professional firewall features are designed to keep cybercriminals off the network as well as your sportsbook site.
In the unlikely event of a breach, both you and your players won't have any identifying information connected to your account, either. All accounts are assigned random numbers which are used in lieu of names or locations. Since everyone should be paying in secure and untraceable Bitcoin, financial information will also be safe.
You also will get tons of site maintenance features to ensure that you're always up-to-date. Site updates, frequent upgrades, and constant monitoring all come with an Ace Per Head package. You also will be able to watch bets come in real-time, set lines and limits whenever you like, chat securely with players, and view scores as they change during games.
You and your players will also have 24/7 on-call support from our PPH experts, so you'll never be left in the dark.
What About From a Player Perspective?
PPH services are well worth the investment from a player's perspective as well as an agent's. For one thing, they'll have a mobile interface that's already ready for taking bets. This is important since 72% of people will only use mobile phones to go online by 2025, and most people currently already prefer mobile interfaces.
Players will also have an easy way to place Bitcoin bets in just a few clicks. They won't need to spend a long time trying to connect with you or with support before they can put money down on a sporting event. They'll just need to select it online, link their crypto eWallet to the platform, enter the betting amount, and go.
You'll be able to see all bets placed on a real-time bet ticker when you work with Ace Per Head. This helps you, but it also helps players since you'll be able to accurately show them what bets they've placed and how the teams they've bet on are doing in real-time. You can showcase this information clearly over the PPH website so that no one is confused.
Payout is also easy and instantaneous over a well-designed PPH platform. If a player wins a bet, they can get a payout immediately without waiting. This leads to higher player satisfaction and more repeat clients.
In short, PPH makes agent/player interactions more transparent and extremely convenient. There won't be any guesswork.
Invest in Ace Per Head's Betting Platform Today
While many betting services may not be worth the investment for beginning bookies, you need something to launch and maintain your sportsbook. That's why pay-per-head solutions are a good investment. You get top-notch web design, platform management, and customer services at a reasonable and worthwhile price.
Now that you know why PPH online betting platforms are worth it, it's time to learn more about launching and growing your bookie business. That's why we're committed to discussing your specific needs and working towards meeting your exact vision. Create your package with Ace Per Head to begin your six-week-long free trial of our services.