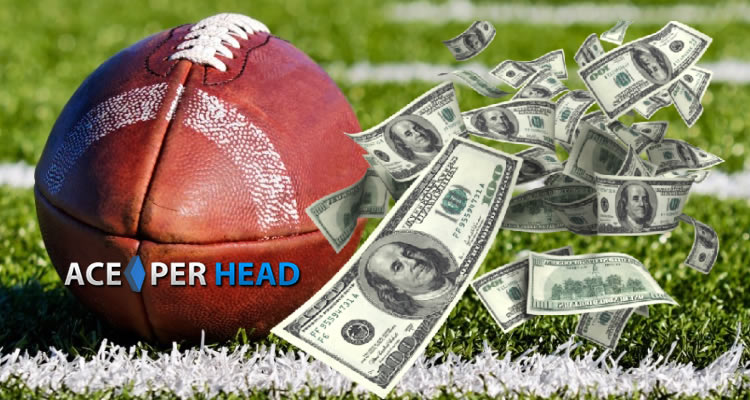 NFL season is finally here, last night the reigning Champs New England Patriots got a little taste of reality when they fell against the Kansas City Chiefs 42-27. This took most folks by surprise as the Pats are at the top of the list of teams expected to win this season's Super Bowl.
Taking NFL Betting to the Next Level
When most fans were shocked, stunned and saddened by this loss at home no less, bookies around the country could not be happier, given that an upset like this means big bucks for them almost every time.
It is almost always a good omen for bookie agents when the top team is defeated at home during their first game of the season, this means this year will most likely be unpredictable for bettors, which could potentially mean higher revenues throughout the season.
But, this was only one game, and if Brady has taught us anything over the years, is he hates to lose, and he will try hard to recuperate from this blow quickly. Which means, bookmakers cannot rest on their laurels, they need to do their homework to reel in the money.
Brady had just 16 completions out of 36 attempts for a total of 267 with no touchdowns last night, compared to Smith's 28 completions on 35 attempts and 368 yards and 4 touchdowns. This is not a scenario you see often with Brady, but it remains to be seen if this will be a trend or just a bad night.
The prospect of having an unpredictable season, with many upsets like the one we had last night, is the stuff bookie dreams are made off, however, those working with rookie pay per head services, stand to lose more than what they signed up for. To achieve record profits this NFL season, bookies need to choose to work with the best in the business, and hands down that is www.AcePerHead.com.
There are no guarantees in this industry, after all, we are in the gambling business, but, experience, knowledge and a solid work ethic go a long way in generating revenue. When you pair up those skills with a robust, versatile online betting software, then you got all the ingredients for a winning scenario.
That is what you get when you register as a bookie agent with AcePerHead.com, with over 20 years of experience in this industry, they have seen and lived through everything you can imagine. They have grown stronger with every challenge, they have perfected their strategies, and they have helped innovate the technological side of this industry.
If this season turns out to be as unpredictable as last night's game suggests, you can rest assured that the line managers at Ace Per Head will find a way to profit from it. And, if the opposite happens, and the favorites win most of the games, the only ones who have experience and expertise to generate enough interest on the other side to ensure you, as an agent, make a profit regardless of the outcome of the game are the guys from AcePerHead.com.