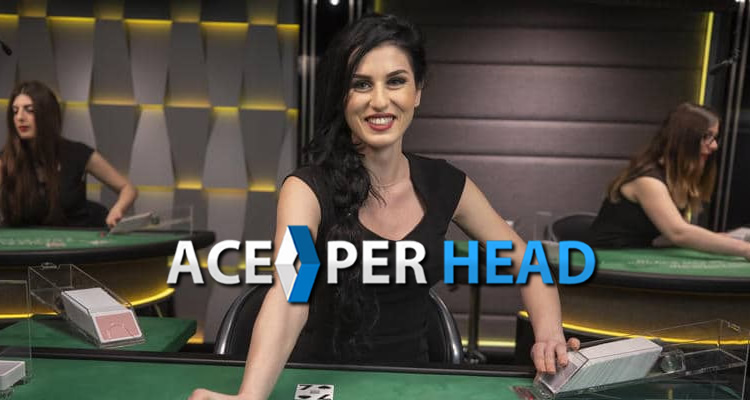 AcePerHead.com has been a premium service in the pay-per-head industry for many years now. 
Not only do they have some of the sharpest lines in the industry with an average weekly hold percentage of 14% compared to the industry average, and more overall betting options than other services, but they are constantly adding new features to their site for players to enjoy and for agents to earn more money from.
Ace already has two different live betting features they call VIP and Premium Live that offer live betting options on all sports, 100 different live betting options per game, and a live TV. These are extremely popular since it dramatically increases player betting volumes and keeps players betting on the site, which all leads to them losing more money and agents making more money. 
In addition, Ace also offers a prop builder feature that has been extremely popular with fans of fantasy football, because it allows players to have access to an unlimited amount of player props on all major games. In addition, players can customize their own player props and a line will be generated according to the number of yards, points, and etc. of what was chosen.  There is also the option to parlay props which have become increasingly popular with the younger generation of bettors.
Now Ace has added a Live Casino Dealer feature, where agents can offer their players a real casino experience right from the palm of their hand on a mobile phone, on a desktop, or laptop.  The feature has a real person dealing cards at a real casino and there is even a live chat feature to interact with the dealers and ask questions to the pit boss in case of any confusion on a rule. 
Many Live Gambling Games
There are various games that are offered thru the live casino such as European Roulette, American Roulette, Baccarat, Super6, Backbet blackjack, and Blackjack early payout, and multiple table options to choose from that have different table limits per table and different dealers.  The backbet blackjack is the one where a player can actually sit behind someone that is betting at the table, and the Blackjack early payout is the one where the player can actually take a seat at the table and bet themselves.
Not only is this Live Casino Dealer feature available 24/7 but Ace offers it to bookies at an incredible can't beat the price.  Most live casinos that are offered by pay per head companies take a commission percentage based on the overall losses of each agent's group of players.  Instead Ace does not take any type of commission, so whatever the player loses from playing on the Live Casino Dealer platform is 100% profits for the bookie.  
Instead Ace only charges a weekly flat fee of $15 per agent, and this gives access to all of the agent's players to use this feature. This is not a per-player fee, this is just a total of $15 that is added to the overall cost per week of the pay per head service.  So if you are an agent that has 20 players or hundreds of players, the cost is only $15 extra a week to offer a Live Casino Dealer feature to all of your players. 
Having a Live Dealer Casino feature can make agents a lot of extra money each week, and is something that is popular all year round, and can be bet on 24/7, unlike a typical sporting event. 
So give Aceperhead.com a call today at 1-800-909-5193 so you can start offering your players a Live Casino experience.