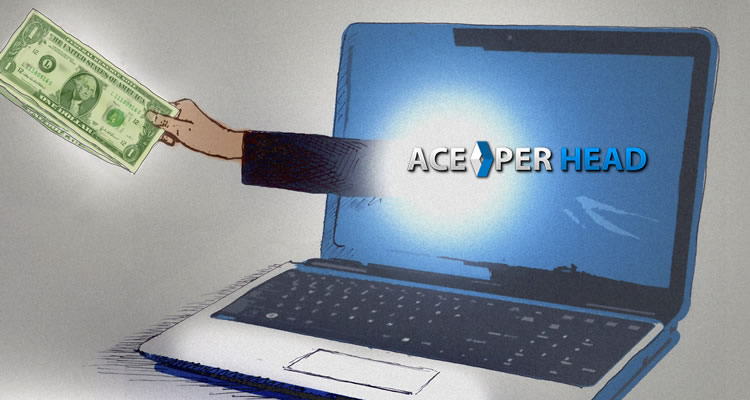 In the world of bookmaking, there are some serious big players in the industry such as Vegas Style Casinos, large online sportsbooks, and large local bookies that have thousands of players betting with them each day. But what happens if you are just a small time bookie, can you still compete against all the big companies in the industry?
The good news is that even if you are a small time bookie then you still can be very successful in the bookmaking business. The best way to be successful if you are just a small-time bookie is to use a pay per head company such as AcePerHead.com.
Ace caters specifically to the small time bookie because they provide a fully inclusive website and platform that allows anyone to use so they can book action on sporting events from all around the world. The reason Ace Per Head is perfect for the small time bookie is because they do all the work for you, by putting up the lines each day and have around the clock 24/7 management updating the lines and then grading everything as soon as it ends. This means that you do not have to worry about managing the lines yourself or grading each play.
In addition, your players will each have their own unique player account number and password and a website to use to place their wagers. Also since we live in a high tech society where everyone has smartphones, there is also a mobile formatted website as well so your players can bet anytime they want right from their phone.
So using a PPH website such as AcePerHead.com allows you to compete directly with all the big players in the industry because you can offer your players all the same betting options as they offer their customers. Plus since you are just a small-time bookie, you can offer your players the benefit of having a credit account with you that way they don't have to post up the money first like most people need to do when they go gamble at a Casino. Then only once they lose will they need to actually give you the money. This works especially well with people you know and allows you to build a trusting long lasting relationship with your players.
Lastly, even if you are a small time bookie, you can still make a ton of money doing this because even a handful of players can still make you thousands of dollars each week. Just look at it this way, even a small time bettor that wagers $25 to $50 a game can very easily lose $100 per week, which is a very small estimated amount. But even someone that loses just $100 a week means they will lose $5,200 a year, and if you have just 10 of those types of players you are still making over $50,000 a year.
However, not everyone is going to be a small better which means larger gamblers are going to lose much more money, and even just a small package of 10 average players can lose well over $100,000 a year. So as you can see even a small time bookie can make a good chunk of change each year, with basically no work, because Ace Per Head does all the work for you. All you need to do is get players that want to bet and then collect from them when they lose.
Start a Bookie Business