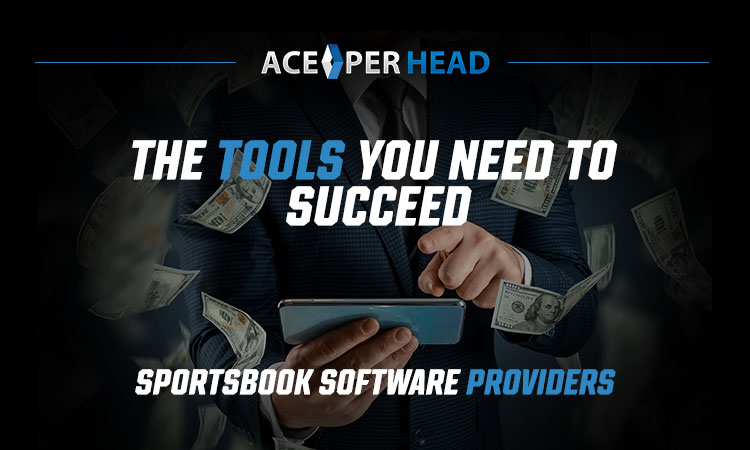 Gaming has taken over the world, and while online gaming platforms have skyrocketed the sports gambling community is also growing at a rapid rate, which has generated some challenges for bookies both onshore and offshore.
State of the Art Sportsbook Apps
These challenges are mainly technological and stem from trying to keep up with consumer needs for more in-depth applications that offer added value. The days where you could offer a sub-par mobile betting application to your customers are over.
The best sportsbook software is the one that offers the most value across different channels, gamblers are now engaging their betting providers through more channels and networks than ever before, the application must now support every operating system and resolution to be able to provide the quality service players are demanding.
This realization has been taken very seriously by the management of www.AcePerHead.com, and they have strived to be at the forefront of tech innovation for pay per head bookie services. Their multi-channel betting software offers a lightning-fast interface that is both easy to use and intuitive providing a much better customer experience.
The simple clean design of the player interface is just one of the things that make Ace Per Head the best sportsbook software provider for independent bookies. The attention to detail and the robust high-volume capacity of the platform are sure to boost your profits year-round.
The mobile platform and the casino as just a few of the options that will open new markets and revenue sources for your bookie business. The newest addition, however, is the one that will revolutionize your sportsbook, and that is the live betting platform, the service includes a standard offering however for those who understand the impact live betting can have on their bottom line will profit the most with the VIP live betting package, which offers more options on every game, creating a unique engagement opportunity for your players.
Another great feature of the software platform is its risk management tools, the bet tracker shows bets as they are being placed giving the line managers a final chance to make changes to the line before the wager is accepted, it also provides invaluable insight into possible player collusion as all bets are shown in chronological order, making it easy to spot patterns.
However, it is the all-in-one betting platform that offers the best features, combining all wagering products under one player account, agents can easily view and analyze each player's activity, there is no need for a separate account for the pay per head casino games or the racebook software, everything is done under one account and one balance.
The agent backend provides an overview of the entire business, if you work with sub-agents you will have access to all the relevant information of their players, the financial reports are top of the line, cutting your admin work to a fraction of what it would normally be. Data security is embedded in the software, and in addition to this AcePerHead.com has one of the most sophisticated network security platforms available, preventing attacks and downtime, making it a no-brainer to do business with them.
Best Sportsbook Software Providers
If you worry that you're an indecisive individual, you're far from alone. Struggling with decision-making is a fairly common problem for people from all walks of life. Whether you're a perfectionist, have a rigid attitude, or are low on confidence, indecision is a natural response to being faced with choices.
Choosing between sportsbook software providers can be a challenge for bookies. This is a huge decision, after all, and the success of your career depends on it.
That's why we're going to talk about how to choose a sportsbook software provider here today. Read on to feel confident in your decision and begin on the path to success as an agent.
Pay Per Head: Why You Need a PPH Platform?
No matter who you are, Pay Per Head (PPH) bookie software is essential to success. You don't want to look at other types of sportsbook software providers that may have hidden costs.
PPH technology means that you pay a sportsbook managing company a small fee for each client that places bets with you. If you choose a good PPH platform, prices will start at $10 per head (and only go up if you add awesome features).
This saves you money because you'll only pay for what you use. It's highly flexible and scalable in ways that other web providers for bookmakers aren't.
How to Choose Between PPH Sportsbook Software Providers?
When choosing from the best pay per head sportsbook software providers, you'll need to do a bit of research. You must make sure that you consider what's important to you before making a hasty decision.
Having a step-by-step guide can help you to take the right measures towards finding a sportsbook management platform that works for you.
Step 1: Consider Your Needs
The first step towards choosing a sportsbook technology is to consider your needs as a bookie.
First, think about whether you're new to the world of bookmaking or whether you're experienced. If you're just starting out, you'll need a bit more support for yourself than an experienced bookie would. However, since you'll have fewer clients, you likely won't need the same scale of customer support as a more seasoned bookmaker.
Next, ask yourself what your priorities are as a bookmaker. Do you want to sign on a lot of new clients? Are you more interested in retaining old ones? Do you want to make one huge jackpot profit or do you want a smaller steady income?
Answering these questions can help you find a software that works for your specifications. Make sure that you write your needs down in a document so that you can score different software options based on what you need.
Step 2: Research Your Options
At this point, it's time to begin researching the options available to you. Do a simple Google search of Pay Per Head platforms and read how each of them work. Make a list of the pros and cons of each while paying special attention to the things that you have recorded as being important to you.
Step 3: Ask Questions
After doing your research and narrowing your options down to 2-5 providers, it's time to reach out to them with any questions that you have. Some of the most important inquiries include:
How much do you charge per head?
What add-ons do you offer that may raise the price I pay for each client?
What payment methods will you accept from the agent?
Do you offer free trials or demos?
Can I see what the agent and player end will look like before signing?
Do you only offer templates or can I custom-make my web platform?
Do you offer customer support for agents?
Do you offer customer support for players?
Make sure that you get all the answers you need before making any decisions.
Why Is Ace Per Head the Right Option?
Ace Per Head is a PPH platform that answers all of the above questions and more positively. Though it's important to look into other platforms and keep informed, we're confident that you won't find a sportsbook provider that can match us in prices, support, and functionality.
One reason for this is that we work with you to create a custom package tailored to your needs. We consult with you to learn more about your values and help you to figure out what your platform must be like. This ensures that your bookie business is exactly what you want it to be and remains on-brand.
You can schedule a six-weeks pay per head free of our services to see what we're all about. This trial comes with 0 obligations, so if you're not a fan you can just walk away. However, since we give our trial customers the same attention to detail that we give those who pay for our sportsbook software, you won't regret giving Ace Per Head a test drive.
Works With You to Design the Right Package
Ace Per Head works with you to design the perfect platform for you. We have templates that are extremely easy to use, but we also can design a custom site for you if that's what you prefer. We're here to serve your needs so that you can become the bookie you're meant to be.
We work with you to create web design features and build your brand. You can then use marketing platforms to get the word of your bookie business out.
In addition, we help you to grow your sportsbook by automatically tracking games, scores, and more specific bets that people may have placed (on players, touchdowns, etc). This lets you focus your energy elsewhere so that you can become a better bookie that offers more services.
We work with you to include the sports that you're most passionate about in your sportsbook. We also help you design a user-friendly interface for both you and your players. This promotes transparency and encourages communication.
A Fully Managed Platform
Ace Per Head is awesome because the platform is fully managed by our experts.
Once you set up your website, we perform routine maintenance and updates on it automatically. This ensures that you'll always have a top-notch platform that your clients are sure to love. You also don't need to worry about applications stopping due to required updates- you can operate efficiently 24/7.
Security features are also automated. We offer multi-factor authentication to keep both your and your player's information safe. We also will keep an eye out for potential problems in your system so we can troubleshoot any malware before it has the chance to wreak havoc.
Don't get us wrong- Ace Per Head's platform is 100% customizable. You'll retain complete control over your lines, bets, rules, and limitations. You also will get the final say on the way that your platform looks and operates.
All you need to do is tell us what you want and we'll execute it exactly as you imagined. You get complete control with none of the work that it would otherwise entail.
Round-the-Clock Support
Around 70% of people will spend more money on a business that has good customer service, and bookie businesses are no exception. You'll need to have great client support if you want people to place bets with you over competitor bookmakers.
Ace Per Head makes this task easy with its 24/7 call center. Our professionals field calls from your clients, answer their questions, and help them place bets and receive payment. You won't need to wait by the phone for them to call ever again.
Also, since you can set up your website in any way you wish, you can include a contact form so clients can reach out to you directly. Your personal email will no longer be flooded by bettors demanding your attention. You can choose when to read and respond to player concerns so that you can better manage your time.
Take a Gamble on Yourself ASAP
Now you know how to choose between sportsbook software providers and come out on top. That means it's time to begin your journey towards becoming the best bookie you can be.
Schedule a software demo of our services to see what your Ace Per Head sportsbook will look like. You can take a look at what you'll see on the agent end so that you can optimize your own experience. Additionally, you can ask for a player demo so that you better understand why we're the right choice for your players.
We're committed to ensuring that you become a trusted online bookmaker, so we look forward to you reaching out.
Succeed with the Best Sports Betting Providers
Have you ever wondered what it's like to become a bookie? Do you think that you have what it takes? Go behind the scenes and find out now.
1.6 billion people gamble all over the world. But very few of them make money.
Many gamblers love the rush, but they want security. Becoming a bookie with the right sportsbook software provider gives you that security.
In fact, you'll make a lot more money than you ever could at the casino. Here is a quick guide on how to be a bookie.
What Is a Bookmaker?
You've probably heard of bookmakers from movies and television shows. But what you see on screen isn't always reality.
A bookmaker accepts bets on sports, politics, and other events. Gamblers approach the bookmaker to make a bet, setting particular terms.
The gambler decides which team they think will win, and how much that team will win by. If they meet both terms, they win their wager. If they meet no terms or only one term, the bookmaker wins their money.
There is no limit on terms. For instance, the gambler can place a wager on who will win the opening kickoff. There is also no limit on how much a gambler can bet.
Bookmakers can work for a company, or they can be independent. They can take as many gamblers as they want. They can gamble themselves, working with another bookie or gambler.
Becoming a Bookie
Many bookies come from gambling families. Their parent or grandparent teaches them about gambling, and they go on to become gamblers and bookies themselves.
But you don't need family connections to become a bookie. You can start on your own. Your first step is to get educated.
Teach yourself about sports. Be aware of the most important games, events, and players.
Then understand the basics of betting. Learn the lingo, and learn how to handle financial transactions. Understand the basics of running and marketing a business.
You will need some money to start out. You may have to pay out a lot of bets at once, so save away some seed money. The more money you have, the better.
Once you know the industry, you can start booking bets with the best sportsbook software. Tap into your friend and professional networks. Make as many connections as you can, so you can get as many bets as possible.
Stay in close contact with your gamblers. For you to make money, they need to make bets. Develop friendships with them so they are incentivized to gamble with you.
Keep in mind that sportsbook betting is not legal in every state. Some states only allow sports betting at casinos. You cannot wire money intrastate in order to place sports bets, and some banks do not accept proceeds from gambling.
How to?
It's a good bet to be a bookie with the best sportsbook software provider. Becoming a bookie isn't hard, and you can rake in the money once you're underway.
Bookies accept bets for all sorts of events. You're not limited to sports, and you're not limited to how many gamblers you manage.
Learn the basics of sportsbook betting and running a business. Get some initial capital, then tap into networks of gamblers. Set reasonable terms for wagers, and develop good relationships with your gamblers.
If you want help, you can get it. Ace Per Head offers premium services for bookies, including website design and customizable spreadsheets. Sign up today.