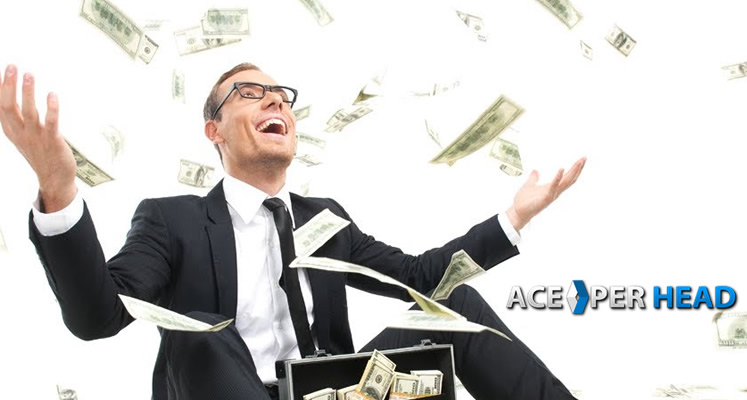 One of the hottest trends these days is to become an entrepreneur; to do this, you do not need to have a sophisticated education, nor do you need a lot of money, what you do need is a vision of how you want your life to be.
The Best Online Business to Do So
Entrepreneurs are known as risk takers, and the truth is every new business implies a risk, there are no guarantees your idea will succeed but, with the right business plan you will have a better chance than the thousands of people that every year embarks on a journey to start a new business.
Online business is the new boon, because the initial investment is generally smaller than with traditional business models, and there is no doubt that becoming a pay per head sportsbook agent is one of the easiest and most profitable ways to become your own boss.
At AcePerHead.com we want to help you make your dream of owning your own business a reality, that is why we have put together the best white-label, turnkey sportsbook solution at your disposal, we provide you with an online betting portal featuring the best odds in the business, you will have your own backend resources to help you seamlessly manage your business enterprise from anywhere in the world.
We also have a state-of-the-art contact center both for you as a valued pay per head sportsbook agent and for your players to call in their wagers if they are unable to bet online. Our professional English-speaking staff has been trained to make you a priority, to resolve issues in a quick and easy manner, and to assist you in growing your customer base.
Our sportsbook solution does not require a large initial investment, in fact for a limited time, your first 6 weeks of doing business with us are free, so you get 6 weeks to build your business at no cost. All you need to get started is at least one player and an account with us; there is no cost for registering with us, but we do recommend you do so when you are ready to start operations, so you can benefit the most from our free trial period.
AcePerHead.com is the premier pay-per-head service for North American markets, we carry all major US sports, as well as Tennis, Golf, Boxing, and the most complete offering of soccer leagues, the next major betting sport. In addition, give you the opportunity to book all major horse racing tracks across the country with our unique racebook. Wagers are accepted up until a couple of minutes of post time, and the results are instantaneous, our horse racebook is the next best thing to being at the track.
To complement our suite of services, we have two casinos to choose from, the standard virtual casino games are always fun, but if you would like to offer your players a different experience, then our live dealer casino is just what you have been looking for. Beautiful female dealers dealing in real time on an HD video stream, your clients will enjoy endless hours of pleasure.
So do yourself a favor and check out our service today, and take the next step in becoming your own boss, with the smallest of investments.