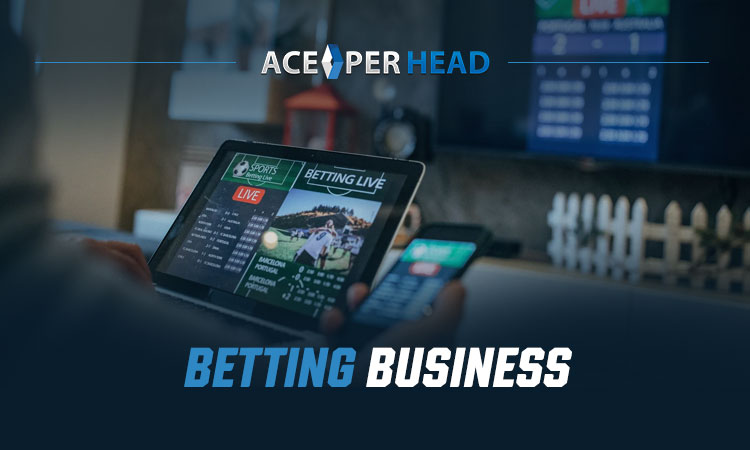 Do you know what was once considered a taboo subject and is now the hottest topic in sports? Major US television networks are now onboard with discussing the sports betting business. And, it's not only the broadcasters talking sports betting.
With their new deal, the National Football League alone stands to increase revenue by $2.3 billion per year. So, you know that when leagues see the value in the sports betting business, it's time for you to get in on the action.
One thing is for certain. Gamblers are always looking for a sports betting platform to trust and use daily. So, if you're thinking of becoming an online bookie, you will want to know the best way to get started.
So, keep reading to get on the right track to big earnings. Here are 7 vital tips for starting your own sports betting business.
1. Strategise
Like any business, the first thing you need to do is make a plan. Decide early what kind of a sports betting business you want to be. Choose whether you want to be an all-sports bookie or if you want to specialize in a niche market.
There's lots of room in the online gambling market, so find a place where you think your business will stand out. That might include insightful sports betting tips for new players. Or, you could market your sports betting business as a site for those in the know.
You will want to think about maximizing your subscriptions to make the most value from a pay per head provider. So, it would be best if you planned for incentives for clients to join your site. Marketing is a key element to your game plan, so it needs to get mapped out first.
Set definable goals for your sports betting business and build a team to direct growth. A tight working unit of good people will help to divide up the essential departments. Remember, you are trying to gain a competitive advantage, so brainstorming is a great way to get on track.
In addition, set a budget for launching your sports betting business. Nail down all the initial costs to operate. That, of course, will partly depend on what parts of the world you to market.
2. Licensing a Sports Betting Business
Every country has a unique set of laws governing online gambling. For example, in the United States, each state has different regulations. So, it's important to decide what market you intend to conduct business in.
This will need a lot of research on your part. If you are going to operate within the laws of your market, learning the rules and regulations for each is vital. Every region operates under different guidelines.
For example, there may be a state that does not allow physical casino sites. But, they provide licensing for a sports betting platform. Other parts of the world may be the opposite.
Getting licenses isn't expensive, but they are each governed by specific rules. So, if you want to operate as sports betting business with a positive reputation, you need to know the facts. Make sure you can scale beyond each territory with the best legal footing to start.
And, while you're consulting with legal counsel, find the right accounting firm. Finally, you will need to ensure your company is compliant with tax laws everywhere you operate. Once again, these factors are essential before taking the important next step.
3. Get to Know Your Competitors
One of the best ways to prepare for any successful business is to study the competition. Look at sites you want to emulate. They are succeeding for a reason, so you should use that information to your advantage.
See what they are doing to attract customers and keep them. For example, what kinds of promotions do they use to bring bettors on board? Do they use educational tools like a sports betting tips page?
This is a competitive industry, so you might as well learn from the best. But, it would help if you also looked at other pay-per-head betting sites to see what doesn't work.
Discovering gaps in your competition's programs give you valuable insight. You may discover a missed opportunity that has fallen through the cracks. But, on the other hand, they could be the alternative edge you need to bring in new clientele.
It could come from the way users interact with other sites or customer service issues. So, read reviews for all your competitors. Then, take note of what reviewers are saying about each site.
Are they more concerned with an online bookie's odds? Or, does it have more to do with the appeal of the website graphics? If you're going to enter the competition, you might as well start with quality first.
4. Develop Partnerships
Business success depends on proper outsourcing. For a professional sports betting platform, you want the best software providers. A responsible business hires the best legal and accounting advice they can find.
But, you also have to think about marketing partners. In sports betting, the handicapper is king. So, while you may not afford the top bookmakers in the industry, you can tap into new talent.
Look for handicappers that are starting to make a name for themselves and bring them on board. The fact is, bettors love to hear from experts. So, a bookie that advises on betting styles and trends in sports is a valuable asset.
Also, you can be your own bookie. But that's another avenue you will need to study at length. If you are up for it, great. But, you can also rely on an outsourced bookmaker, so you can concentrate on the sports betting site itself.
Either way, create a feature space on your site for a fresh voice in sports betting tips, and customers will come. One thing about gamblers of all kinds is they will look anywhere to gain an edge. Use expert advice to your advantage.
5. Hire the Best Tech Services
There are many ways to set yourself up as online sports betting business. You can spend thousands hiring IT companies to develop a website. But, your best bet is to partner with a proven pay per head betting service.
Take the guesswork out of creating the most attractive sports betting business. A pay-per-head platform provides all the customer support you need to operate a trusted site. Besides, PPH software provides more than customer support.
Pat per head allows you to scale your betting offers as you grow. So, as you gain feedback from clients, you can add new games for betting without painful delays. With all this background support, your time is free to be the bookmaker or market the business.
6. Build a Winning Platform
There are two main elements in creating a sports betting business that performs. The first is the user interface. A lot of thought and energy goes into creating a customer experience that keeps bettors on board.
Test all the different sections of your online site. Make sure the movement from page to page is smooth and easy. Think like a sports bettor and decide how you would want to find the information you want.
The best aspect of your business is the ease the clients have in making their wagers. But, they also need access to the wagers they want to make.
So second, you need to have the right sports on your sports betting platform. For example, if you're marketing to a North American clientele, you may not want to add niche sports. Many countries have specific sports that don't interest American bettors.
But, you may find your clients want games outside of the conventional. This is another reason to have a pay per head platform that can adjust to your changing needs.
7. Market Your Sports Betting Business
Now that you have your site ready to launch, it's time to draw in customers. The fight for the betting dollar is increasing every day. But, it's the best marketers with quality sports betting platforms who will win out.
Most of your energies will go to educating the gambling public about your product. So, use social media with consistency to keep players in the loop. Then, develop a strategy for attracting clients.
This must include introductory offers to get people to try your site. And once they do come on board, keep up the incentives to stay. Make this work to your advantage with three key principles.
First, appeal to the risk factor inherent with gambling. Second, promote the idea of responsible gambling. Third, reduce the perceived risks with quality bonus incentives.
Then, promote gambling as an experience as entertainment. Once again, educational tools are valuable ways to attract novice players. Finally, take some of the mystery out of sports betting platforms, and you will gain loyalty.
Get In the Game
As you can see, customer service is the key to a successful sports betting business. Make your customers fall in love with what you have to offer.
Start with marketing strategies to create brand loyalty. Then, build your sports betting platform with the best partners in the industry. Now you're ready to jump into a growing industry with confidence.
So, for the best in pay per head betting services, sign up today for a free trial. Then, get on the right path to owning a successful sports betting business.