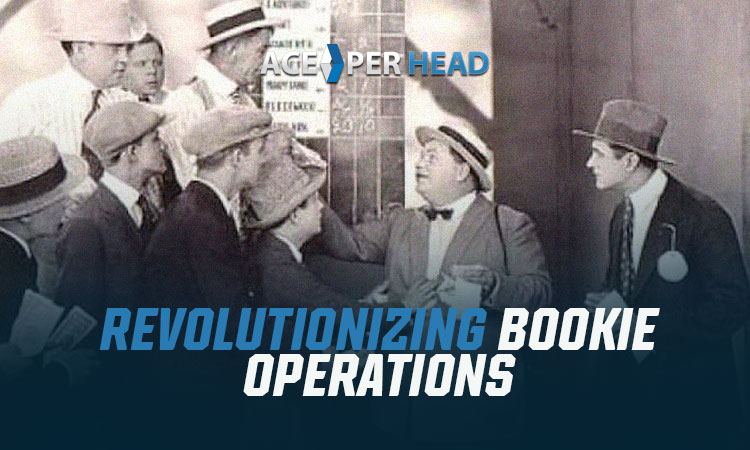 In today's competitive world of bookie operations, efficiency and seamless management are crucial for success. Pay-per-head (PPH) services have emerged as game-changers, providing bookies with comprehensive solutions to streamline their businesses.
Among the top PPH services available, AcePerHead stands out as a reliable and innovative provider. With a wealth of experience and an array of exceptional features, AcePerHead offers bookies superior PPH bookie software that empowers them to take their businesses to new heights.
Understanding the Power of Pay Per Head
Before delving into the benefits of AcePerHead as a leading PPH service, it's essential to grasp the concept of pay per head. A pay per head service offers bookies a comprehensive package to run their online sportsbooks and casinos seamlessly. Gone are the days when bookies had to manage their operations manually. With a PPH service like AcePerHead, bookies gain access to a customized website, competitive betting lines, digital casino games, and dedicated customer service, all under one user-friendly platform.
Unveiling the Benefits of Starting a Sportsbook
When you choose to start a sportsbook, you unlock a range of advantages that can transform your bookie business. Firstly, you'll receive a tailor-made website that enables you to create accounts for your clients, facilitating easy access to sports betting and casino games. AcePerHead's intuitive platform empowers bookies to provide a seamless and engaging user experience.
Additionally, a pay per head sportsbook relieves bookies of the burden of managing client wins and losses. AcePerHead's software keeps track of all transactions, allowing bookies to set betting limits and maintain complete control over their operations. Furthermore, the inclusion of dedicated customer service representatives ensures that bookies and their clients receive prompt assistance with any queries or technical issues.
Why AcePerHead is the Preferred Choice for Bookies
With the increasing popularity of pay per head services, it's important to select a reliable and experienced provider. Among the array of options available, AcePerHead has established itself as a trusted leader in the industry. With over two decades of experience, AcePerHead brings a wealth of knowledge and expertise to the table.
AcePerHead offers a cost-effective solution, with pricing as low as $3 per head, making it accessible to bookies of all sizes. Their software is designed to cater to the unique needs of each bookie, providing customizable features and a user-friendly interface. With AcePerHead, bookies can focus on serving their clients and maximizing profits while leaving the technical aspects in the hands of experts.
Experience the AcePerHead Difference
Are you ready to revolutionize your bookie business? AcePerHead invites you to embark on a six-week free promotional trial of their exceptional pay per head software. This trial period allows you to experience firsthand the unmatched capabilities and features that set AcePerHead apart from the competition. Discover how their superior software enhances your efficiency, customer satisfaction, and profitability.
In the dynamic world of bookie operations, utilizing a pay per head service is a strategic move toward success. AcePerHead emerges as a leading provider, offering bookies a comprehensive and innovative software solution. With a user-friendly platform, customizable features, competitive pricing, and extensive experience, AcePerHead empowers bookies to unlock their full potential. Take advantage of the free promotional promo offered by AcePerHead and witness the transformation of your bookie business, leaving you with more time to focus on your clients and boost your bottom line.