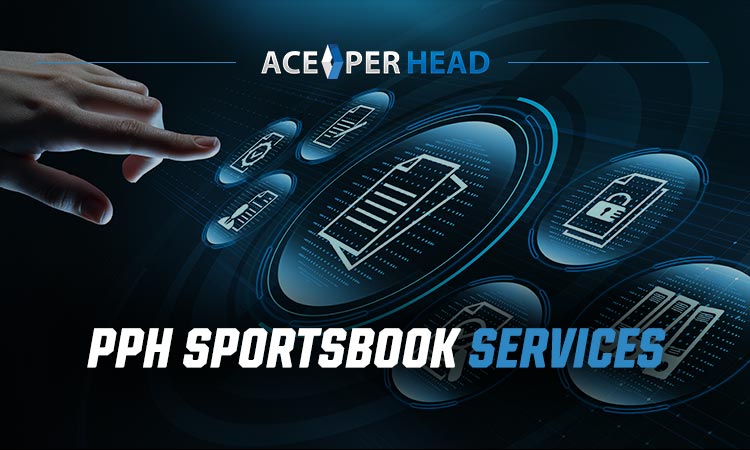 Whether or not you're one of the 70% of Americans who struggle financially, making money and becoming more comfortable is essential for a stress-free life. If you're passionate about sports and working with those who share your interests, you likely have considered becoming a bookie. It's a great way to make a lot of dough and live a lucrative lifestyle.
PPH sportsbook software has changed the sports betting industry for the better. Using these technologies allows you to rapidly grow as a bookie by connecting to players. Here, we're going to talk about some of the biggest benefits of using pay-per-head services so that you can revolutionize the way that your bookmaking business runs!
Easy Site Setup
Many entrepreneurs, including those in the sports betting industry, struggle to set up their websites. Web design and development are difficult, and those in non-IT-related areas struggle with coding and HTML.
PPH sportsbook services nip these fears in the bud by offering professional website creation. We have a lot of different templates that you can choose from to appropriately convey your brand aesthetic. If you're not a fan of any template, we also can work with you to design a 100% unique website from scratch.
All you need to do is tell us what you want the site to look like and what sports and events you want to feature betting for. You also can tell us how you want the platform to look on both the backend and the player end. We're happy to help you make your exact vision into a reality and do the setup-related dirty work.
Scalable Payments for Lucrative Betting
PPH sportsbook software shines above other types of sports betting technologies because of its payment methods. The reason that it's called either 'pay per head' or 'price per player' is because your fees depend completely on the number of players that you have. You never will pay more than you're bringing in.
You give Ace Per Head a fee of around $10 per client that you sign on. Since these clients will almost certainly bet far more than $10 each, you always will turn a profit. This is in contrast to online sports betting professionals who make you pay a larger flat fee for their services.
There are also some times within the year that you'll be signing on more bettors than other times. You only need to pay for clients that are actively using your services. This means that while you may need to pay for more players around the World Series or the Super Bowl, you don't need to continue to shell out for these players during the off-season.
Automated Score Tracking
One of the greatest ways that PPH has revolutionized sports betting is by tracking the scores of events automatically.
Traditional bookmakers had to painstakingly watch scores like a hawk. They had to be thorough in recording bets, events, touchdowns, home runs, winning teams, and scores manually. A single mistake could lead to a damaged reputation due to accidental unfair betting.
However, Ace Per Head can connect your PPH platform to sites that track scores and individual happenings in real-time. This is a great way to save time and stress since you and your players can simply check the accurate scores of events as they're taking place.
You also can offer more betting options since you won't need to manually track scores. You can get information on multiple sports and events easily. This lets you grow your sportsbook, sign on more players with diverse interests, and make more cash.
Managed Platform and Technology Updates
You may have guessed that PPH providers are tech experts based on the fact that we'll design you a website. This belief was likely bolstered when we said that we offer automated score tracking capabilities.
Because of this expertise, we can perform all routine updates for all applications that your PPH site uses. You don't need to worry about having out-of-date software that looks weird on either the agent or player end. You also don't need to worry about your site going down frequently. If you notice that there's a blip in the network, all you need to do is contact our support team. We'll take care of it immediately since your business is our top priority.
Support for Agents and Players
Speaking of support, we offer 24/7 support for both you and your players.
You can call our agent support hotline or text our customer service support team. We'll answer any questions that you may have about your players or the backend of your site. If you want changes to your sports betting platform, we also will prioritize those changes and ensure that your site is aesthetically pleasing, functional, and up-to-date.
Players who work with you also have their own hotline when you work with Ace Per Head. You don't need to sit by the phone and field dozens of player calls a day. Traditional bookies who needed to do so wasted a lot of time and struggled to support all their clients, so this is a revolutionary and highly effective feature.
When your players call or text our player wages and support (or our backup player number,) they can expect the best possible help before placing any more bets.
Top-Notch Security Features
But is calling into an Ace Per Head call center a safe way for you and your players to get help? Even if we're trustworthy, what if someone hacks into our phone or text system? Can they steal your information or that of your bettors?
You're right to be skeptical. That's why Ace Per Head's team has come up with top-of-the-line security features to protect your privacy.
First, all agents and their bettors will be randomly assigned numbers. We will only use these numbers when working with clients- we don't even get access to your name or your players'. Similarly, you and your clients will be 100% anonymous to each other since you never will exchange names or financial information.
You can (and should) pay our team in bitcoin. We also encourage you to offer bitcoin betting options to bettors. Even though you're trustworthy and you can rely on us, this security measure exists to protect everyone's personal and financial information in the unlikely event of a breach.
Complete Control of Your PPH Sportsbook
Additionally, it's important to note that fully-managed sports betting platforms don't take away your ability to configure your own business. You will be in complete control of your lines, bets, limits, and players.
PPH support teams are simply instruments that you can use to ensure that your vision becomes a reality. We do precisely what you want and ensure that your platform works to promote your business and needs.
Time Saved and Money Earned
Being a bookie is an extremely lucrative profession. Even the smallest bookies can make a solid living.
Bigger bookies can make up to $50,000-$100,000 in a single week. You read that right- seven days.
To get to this point, though, you'll need to save as much time as possible so that you can sign on more players. All of the management features that PPH platforms come with can free up time that you would otherwise waste fielding calls, arguing with clients, tracking scores, and trying to figure out who owes who what money.
You can use this time to talk with others who have been successful in the sports betting industry. You can redesign and adjust your platform to optimize it on both the agent and player end. You can create blog posts and grow your social media presence so that your PPH site becomes more visible.
You can also use it to market your brand and your bookie business effectively.
Bookie Business Marketing Opportunities
Digital marketing is by far the best way to get word of a business to consumers. Sports betting businesses are no different. Using digital marketing services can help you to connect with the most relevant and active bettors not only in your area but also across the world.
However, in order to engage in these strategies and boost your visibility, you need to have a website to advertise. PPH platforms serve as websites that you can drive inbound traffic to.
You can post links to them on social media so that more people come to your website. You can also use SEO strategies and search engine marketing via Google Ads to draw people in via search engines. People who search for related keywords will find your page, click it, and boost it up in Google for those relevant keywords.
This doesn't just get you traffic- it gets you seen by sports betting enthusiasts who are likely to invest in your services. PPH services give you something to advertise. Since they're scalable, they also give you the opportunity to pay for the best possible digital marketing.
Get Started With Pay Per Head Today
Now that you know why using a PPH sportsbook is essential for smart bookmakers, it's time to get started. Create your package today and get started with your free six-weeks free. Our experts are happy to talk with you via call or text to get your bookie business off the ground.
Feel free to talk about the features that you want to test or to give us specifications for the website that we'll build together. We'll help you design a platform that's lucrative, effective, and user-friendly. Since we're committed to helping you make it in the world of sports betting, we look forward to hearing from you soon!