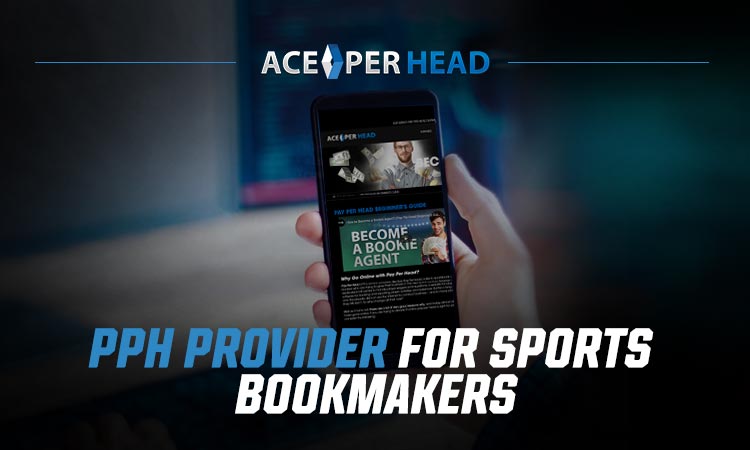 Though not everyone can be a gung-ho sports enthusiast, most people do care about them to some degree. Studies show that 9/10 Americans have at least some level of investment in sports. If you're thinking about becoming a bookie, you're tapping into one of the widest audiences in the nation and drawing in gamblers from all walks of life.
Still, it can be a challenge to figure out how to become a sports bookmaker. Here, we're going to make this process easier with a step-by-step guide on how to create and grow a sports betting business. Read on for some tips on how to ensure that your sportsbook is a success with people everywhere!
1. Consider Your Passions
Most people who become bookies do it because they're passionate about sports. We aren't going to lie: this is 100% the best reason to create a sportsbook. You'll have an amazing time constantly working with information about sports teams, players, and events.
Thinking about your passions is essential before you commit to the idea of becoming a bookie. It's a no-brainer for sports lovers who want to make a lot of money. However, there are other reasons that you may consider going down this business route.
But why become a sports bookmaker if you aren't a die-hard sports fan?
Bookmaking is a great way to indulge in other passions as well. It's a business that requires development, operation, and marketing. Those with business degrees and those passionate about that world may like to become a bookie for that reason.
Additionally, mathematicians and finance professionals are often drawn to becoming a bookmaker. You'll be working with money a lot. There are many calculations to be done about odds and payout so that you can get the best possible house edge while still being fair to players.
If any of these describe you, or if you're just passionate about making enough money to roll in, you might like being a sports and racing bookmaker.
2. Research Current Sports Betting Trends
Sports betting trends change with the tides. Different sports increase and decrease in popularity as the years go by. For example, while baseball was once considered to be America's sport, football is significantly more popular now.
More importantly, however, people will bet on sports that are currently in season. Look into those that are currently active and consider the betting options that you want to offer on those sports. Make sure that you don't forget about smaller bets- people don't just want to bet on who's going to win a game but also on which player will score the most touchdowns and how many passes will be made.
You also should look into events that are happening soon such as the super bowl or world series. These large events need to be the main focus of your efforts while they're ongoing.
3. Get Pay Per Head Services
Once you decide what sports betting services you want to offer, you'll need to invest in an online service that lets you manage your sportsbook and reach gamblers.
Pay per head (PPH) services are by far the best way to go. These businesses allow you to pay a small fee (around $10) for each person that you sign on with as a player. In return, they take on complete management of your sportsbook.
This means putting your information on multiple encrypted clouds and performing automated updates on your technology. You won't need to worry about the logistics of your website- both the agent and player end will be constantly updated and optimized for maximum transparency and simplicity.
Ace Per Head, the best PPH platform on the market in 2021, will hold your hand through every step of the process from the conception of your site. We have a ton of different online templates that you can use to make your website, but we're also excited to help you custom-make one if you prefer that.
This ensures that we have in-depth knowledge of the site that we're running from both the backend and the player end. You'll never need to worry about security or staying up-to-date again, so make sure that you invest before trying to develop your bookmaking business any further.
4. Communicate With Your PPH Provider Constantly
Once your PPH site is up and running, it's important that you remain in constant contact with your PPH provider. Contrary to popular belief, you're still in complete control of your site even when we're managing it. You get full control over the lines, bets, players, and limits that you take on and allow.
This requires a lot of communication between you and your Ace Per Head providers. Luckily, a specialist will be assigned specifically to you and your website so that you can direct all of your questions to them. You don't even need to tell them who you are- since we value your privacy, we'll just assign you a number that we associate you with.
Communicating with a PPH provider constantly may sound challenging, but it's much easier than the contacts that a traditional bookie would have. Ace Per Head has an around-the-clock call center that we use to chat with all of your clients whenever they have questions about their bets.
If you didn't take advantage of this, you'd need to organize communication with several different people. As it would stand, you only need to orchestrate contact with one other person to keep your business running. This is extremely easy when you consider the alternative.
5. Assess and Reassess
Over time, your business is going to grow (at least, that's the goal, anyway). As your business grows, its needs are going to change.
You'll need to update the way that your PPH platform looks and engages viewers. If you want something to be changed at any time, you just need to tell your Ace Per Head specialist and they'll make it happen. Keeping an up-to-date page shows that you care about your business, your bettors, and your overall appearance.
You also will constantly need to scale your budget to adapt to your changing needs. At the end of the day, a sportsbook is a business- one that you need to constantly assess and reassess analytics for,
Become the Best New Sports Bookmaker
While there are many awesome occupations that sports lovers can take up, becoming a bookmaker is one of the most lucrative. It provides you with a way to indulge your passion and collect a steady income. You also will build a reputation in the industry quickly when you use a PPH platform, which is sure to attract many clients and give you the chance to entice more players.
Create a package with Ace Per Head to begin your sports bookmaker journey. Our experts are happy to help you set up a platform and give you a 6-weeks free of our services. This will let you see what you're getting into when you work with us and experience the benefits of being one of our clients before you even pay any money.
Since we're committed to helping you grow as a bookie, we look forward to working with you soon!