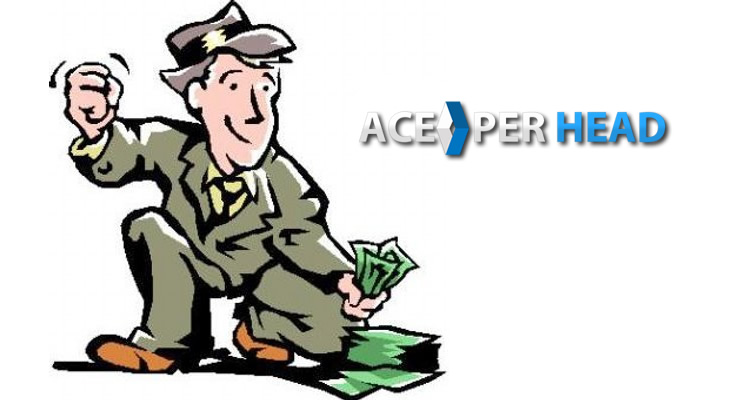 Gambling has been around since the dawn of civilization and maybe even before that, maybe it's human nature, maybe it's just the most available form of entertainment for many, the truth is most people are turned on by the prospect of playing against the odds.
Probabilities vs. Possibilities
Ask any gambler out there, can you beat the bookies? And most will say yes even if they know this has not been the case for them. There are some success stories, don't get me wrong, I've personally known of a few guys who are responsible for the demise of several small-medium online sportsbooks, so beating the bookies is possible.
The reality for most people, however, is that although they may have a few winning weeks and some extended winning streaks at the end of the year, they will have lost more than what they managed to take out.
Why is this?
At the risk of having a few of my closest friends shun me for revealing a few secrets, the answer is because the betting odds are almost never based on real probabilities. Oddsmakers will come up with the real probabilities of a team winning and by how much, from there, they will decide what line has the best possibility of being popular.
By this last statement I mean, they set a number they believe players will most likely find appealing enough to bet on it, but this, has clearly been manipulated in favor of the bookies, they will always have a head start on gamblers because they know what the real probabilities were, but they can't predict the future.
The house always wins is a popular saying in casinos, and this is true for sports betting as well. Now, you shouldn't feel cheated, after all, probabilities are just that, probable outcomes, there have been countless times where the underdog defeated the favorite outright and even more times where the favorite fails to cover the spread.
See, if bookies posted the real probabilities of a team winning, then nobody would be interested, it's like watching a game you recorded while already knowing the result. The sports betting industry is considered to be part of the entertainment industry, therefore the oddsmakers will always seek to post lines that will raise interest on both sides of the game, not just on the most team most likely to win.
For bookie agents who have taken the decision to work through a pay per head sportsbook service, finding an establishment that understands the value of sharp lines is sometimes a challenge, but, this aside the problem most agents will encounter is that pay per head sportsbook shops tend to work on a one size fits all model, and this is as far removed from reality as can be.
Each player sheet is unique, while it is true that you can group players within profiles that will check most if not all of the player requirements, there are times when this is simply not enough for agents who want to break away from the pack and create a unique offering for their players, if this is your case, then the solution to your problems lies in www.AcePerHead.com, the most flexible pay per head in business today.
How do you beat the bookies?
The most difficult part of learning how to beat the bookie is being able to exercise self-control, and seeing it as a science and an art and not just a fun game.
Here are some of the things you must consider:
Beating the bookies requires patience and dedication
Studying: If you want to beat the bookies you have to dedicate a certain amount of time to studying the games and the odds.
Find the right bookie to place your bets with
Don't get greedy
Don't be impulsive
This is about strategy, and in order to establish your strategy you will need to do your homework first, follow the sport you are interested in betting on, watch the games, listen to the news, find out about injuries, statistics, etc. If you have all the information you can make an educated decision, check the odds, and consider the different types of bets in order to have the best chances of winning.
Don't expect it to be easy to beat the bookies, they rely on services to offer competitive lines, those that are experienced and have a good selection of bets, companies like AcePerHead.com that have sharp lines and excellent customer caregiving you the possibility to place your bets 24/7 to take advantage of changes in lines etc.