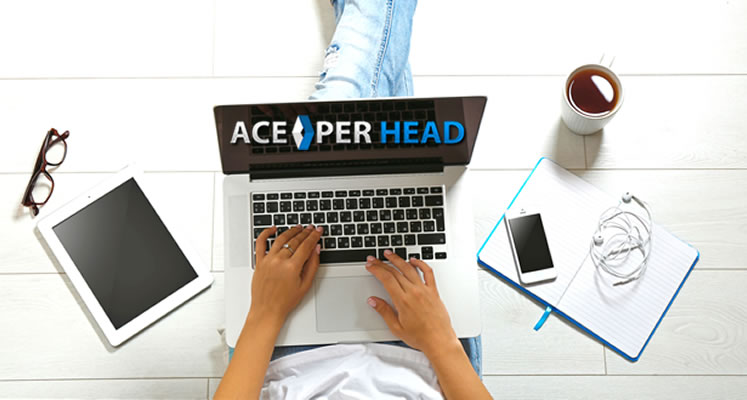 Being a bookie is when you have people that want to wager on sports with you. This means that the player makes a wager on a certain team such as the New England Patriots -6.5 and then you as the bookie will have the opposite side meaning you will need the Patriots to either lose the game or just not win by 7 points or more.
Depending on where you are located in the world will determine whether or not it is legal to be a bookie in that area. Every country and even state and province has its own specific laws regarding being a bookie and accepting bets on sports, and often times the answer is not a straight yes or no. That is why it is very important to speak to your local attorney because they would be able to know the specific laws on booking action in your district.
Where within the U.S.
Just in the United States alone, the question of being a legal bookie is being asked more and more, because States are now allowed to determine for themselves if they want to legalize sports gambling. So being a resident of Florida compared to being a resident of New York could be the difference between being legally allowed to be a bookie or not.
Also if it is legal to be a bookmaker then it is important to make sure that you then follow the laws and stay within the parameters of the law to make sure you don't do something that would be considered unlawful. The best way to start that would be again talking to your local attorney and just getting all the information you can on the subject to make sure you are doing it all correctly.
PPH Services
If you are lucky to be in a district or place where it is legal to be a bookie, then the next step would be to get set up with a pay per head service, like Ace Pay Per Head, that would be able to provide you with the necessary resources to be a successful bookie.
These services provide bookies with a website that has thousands of sports betting options available to bet on each day, and all the lines and odds are updated up to the second. Then once each sporting event is complete it gets graded and the balances in the player and bookie account get immediately updated into the accounts. These services take care of the technical side of bookmaking which means you do not need to be some kind of expert bookmaker to be a legal bookie.
Instead, you as the bookie can focus on just getting more players, because the more players you have then the more money you are going to make from being a legal bookmaker.
There are many different ways to start getting players which are as easy as just talking with friends, family members, co-workers, old acquaintances from high school or college, social media or just getting the word out where ever you go. Then once you get someone that wants to bet you just set them up with an account and give them the website from your pay per head bookie service and you are all ready to start booking their action and making some money.
States Where Sports Betting Is Legal and Why More Should Legalize
The Supreme Court legalized sports betting very recently, but not all states have capitalized on it. Click here to see the states where sports betting is legal.
The United States Supreme Court's 2018 decision in the Murphy v. NCAA case paved the way for individual states to legalize sports betting. Up until that point, legal sports bets could only be placed in Nevada.
After the courts determined that the federal government could not ban states from making individual laws concerning gambling, many state legislatures jumped into action and passed laws that made sports betting legal.
Though there are many states where sports betting is legal, there are still many where it's not. Don't expect that to last forever.
Lawmakers in states where sports gambling is not yet legal see the industry flourishing and want to get in on that tax revenue.
It won't be very long until the United States of America is the United States of Sports Betting. If you're a long time sports betting enthusiast, you know that it already was.
Keep reading to learn where sports betting is currently legal, and which pending states will soon legalize it.
Bigger Than Expected
The sports gambling industry pulled in almost $1 billion of revenue in 2019. It's a staggering number that will grow larger as more states legalize, and new people experience the fun of online betting.
To many who weren't familiar with the popularity of sports betting, the growth of the industry remains a shock.
Even those who work in the industry and run casinos in states outside of Nevada found themselves ill-prepared to handle the initial rush of sports gamblers.
Casinos in states that legalized early enough for the 2019 NCAA Tournament could barely handle the number of gamblers who came through their door. Lines to the ticket windows stretched across casino floors.
Massive investments were made in ticket writing machines to ease the burden on ticket writers. Casinos without a sportsbook opened banquet rooms and other spaces for gamblers to watch the games.
While this initial popularity shocked some politicians and casino owners, long time sports gambling vets knew what they didn't. The underground market for sports betting already existed and was very popular.
The Wild West
Some states who were at the forefront of legalization experienced a period of wild west like expansion in the online gambling sector. Once sports gambling legalized, an arms race started as brick and mortar casinos offered online betting platforms.
They were met with competition from large, online-only commercial sportsbooks looking for a piece of the action. This competition turned out to be great for gamblers.
To lure players, both the casino apps and commercial apps offered amazing bonuses. In the beginning, these bonuses took the form of free cash. Casino apps and commercial books offered match bonuses for initial deposits.
As the gambling market revealed itself to have an almost limitless supply of players, these sportsbooks and betting platforms changed course.
Rather than deposit bonuses, most online sportsbooks offer risk-free initial bets to encourage play. This means you receive a refund on your initial bet up to a certain dollar amount.
Sportsbooks now offer various profit boosts and other bonuses for enrolled players to use. Casinos and other sportsbooks quickly learned the hunger gamblers had for sports betting and changed course with their bonus offerings.
Rules and Regulations
19 out of 50 states offer legal sports betting. Because the Murphy v. NCAA decision left gambling regulations up to individual states, there aren't uniform gambling laws concerning what's legal and what's illegal.
Let's go through each state that offers legal gambling to show the differences.
Arkansas
Arkansas citizens placed their first bets on July 1, 2019. The initial roll-out occurred at the Oaklawn Racing Casino and Resort. By October 2019 a second sportsbook began operations in the Saracen Casino Resort.
As of this date, Arkansas allows in-person betting only. Online gambling remains illegal. Right now, the push for online gaming in Arkansas remains minimal.
Given the socially conservative political landscape, pro-gaming politicians can't find traction to pass additional sports gambling legislation.
Colorado
Colorado was the first state to legalize recreational cannabis consumption. Because of that, you'd expect lawmakers to take a progressive stance when it comes to legal sports wagering. You are right.
Though legalization efforts took longer than other states, once sports gambling became legal in 2020 the doors were wide open. Colorado sports wagering is fully legal with many in-person and online options.
Delaware
Delaware has a long history of being first. You may know they were the first state to ratify the U.S. Constitution on December 7, 1787.
They were also the first state to accept a legal sports wager outside of Nevada.
Though they were first, Delaware runs a unique and heavily regulated sports wagering system. The Delaware State Lottery is the regulatory body for all sports betting and operates in only three casinos.
Because of this, online gaming remains illegal within the state. Considering Delaware's geographic location, it competes with states like New Jersey and Pennsylvania who have a much larger gambling infrastructure.
Illinois
This midwest state targeted the 2020 NCAA Men's Basketball Tournament as its legalized gambling start date. We all know how that went.
Despite Covid-19 hampering the initial roll-out, a truncated baseball season and the dawn of a new football season helped Illinois sportsbook operations recover lost revenue.
Illinois is a state that offers a full buffet of sports betting options. In-person and online wagers are both legal. This wasn't the original plan.
The initial, pre-Covid roll out required gamblers to register with a physical retail casino before using online options. Thanks to Covid-19, those requirements do not apply. They may return once the pandemic passes.
Indiana
The Hoosier State allowed its first sports bets in September 2019. With a hefty revenue stream buffeted by legal online gambling, industry insiders expect the Indiana gambling market to continue its current growth.
As of now, this rapid market sees most of its action going to the nationwide online sportsbook operations. Don't expect that to last for long. As this market matures, there will be many more options available.
Iowa
Iowa started betting in August 2019. Since then the market continues to grow. The state allows both in-person and online betting.
When first legalized, Iowa required players to sign up in person to access online gambling. That requirement expired on New Year's Day 2021. Without restrictions, expect a huge uptick in gambling options.
Though Iowa boasts no professional sports teams of its own, it remains a huge market for St. Louis, Chicago, and Milwaukee professional teams. Combine that with a rabid collegiate sports fanbase, and this market will grow.
Michigan
In March 2020, Michigan allowed its first legal sportsbook operation at the MGM Grand Detroit.
Though Covid-19 took a big bite out of initial revenue projections, Michigan's robust number of professional and collegiate teams makes it a hot market.
Slow rollout aside, online books are expected to hit the market in early 2021.
Mississippi
Mississippi launched early into legalized sports gambling. The first bets were taken in August 2018. For years, the Mississippi casino market gained momentum.
With large casino resorts in Biloxi and Lula, the state already had a gambling infrastructure that made the transition to sports gaming easy.
The laws in Mississippi concerning online gambling are unique and a bit confusing. In-person betting is legal. Online gambling is also legal with a technicality.
For players to gamble online, they must be on casino property and use the app associated with the casino.
Like Arkansas, Mississippi remains a socially conservative state. Don't expect any new gaming legislation that permits full online betting any time soon.
Montana
Montana remains one of the least populated states in America. With a total population of a little over 1.07 million, the sports gambling market remains one of the weakest in the U.S.
Sports wagering in Montana is legal. Like Mississippi, online wagering is only legal on casino property.
Nevada
When you think of sports gambling or gambling in general, you think of Las Vegas. Sin City was built on gambling, and up until 2018, it was the only state where you could place legal sports bets.
While Nevada boasts the bright lights of the Las Vegas strip and many other small gaming outposts like Reno and Henderson, they're behind the rest of the country when it comes to online betting.
It is legal. To wager online, you must sign up at a casino. There's a good reason for this.
Casino traffic makes up such a large part of Nevada's economy. The state wants to protect these businesses as best they can.
New Hampshire
New Hampshire offers legal sports betting in-person and online. As of right now, there is only one legal online sportsbook option.
New Jersey
This is the state that got the legalization ball rolling, so you'd expect them to have a full slate of legal gambling options. They do. Both in-person and online gambling is legal.
Atlantic City has long been the gambling mecca of the east coast. Despite options from neighboring states, there's no sign of that changing any time soon.
New Mexico
New Mexico is an interesting gambling market. While the state has yet to pass legislation to legalize sports betting, Native American casinos operate sportsbooks.
This means that online gaming remains illegal, and bets are made on Native American casino grounds only.
New York
New York rolled out casino sports gambling. As of right now, you can only bet in person and there are a few upstate casinos where you can.
That's about to change. Due to the ongoing need for Covid-19 mitigation, Governor Cuomo is now open to online betting. Think about why.
Online gaming eliminates the need for people to go to a physical casino. As restrictions ease, the best way to keep people home is to give them an option to stay home.
Oregon
Like Delaware, Oregon runs its sportsbook operation through its state lottery. Oregon took bets starting in 2019, with its state lottery app being the only place where players can bet online.
An interesting quirk in Oregon's lottery gambling system is that betting on collegiate sports remains prohibited. It is possible to bet on college athletics if you visit one of the Native American-run casinos.
Pennsylvania
Pennsylvania got on board with legalized sports gambling in 2018 and allowed online betting in early 2019. While online and in-person sports bookie gambling is legal, the state restricts the number of operator licenses given.
If you didn't know, sports wagering has a long history in Western Pennsylvania. The mill towns surrounding Pittsburgh were hotbeds for illegal betting activity and produced some of the current industry titans.
Rhode Island
Rhode Island legalized sports betting in 2018 and began taking bets soon after. Though online and casino bets are available to players, the state only has one online operator.
Tennessee
Tennessee allows legal online sports betting. The interesting aspect of Tennessee sports gambling is that there are no casinos in the state.
Another interesting thing is how they regulate their books. State law mandates the casino place a 10% hold on every bet.
West Virginia
West Virginia embraced casino gambling long before its neighboring states so it's no surprise they legalized both in-person and online sports betting.
Unlike many other states its size, West Virginia offers many different online sports wagering options.
Washington D.C.
Though not a state, sports betting is legal in D.C. They take online bets through their state lottery with one catch. You cannot access the app on federal property.
Soon to be Legal
In the last year, North Carolina, Virginia, and Washington legalized sports wagering. Expect North Carolina and Virginia online sportsbooks to launch by the summer months of 2021
While Washington legalized sports betting, players will only be able to online bet on casino grounds.
There's a reason why legislators push for legalized sports betting. Tax revenue. Politicians in states where sports betting is illegal to see the large handles and holds other states pull in.
They want to keep that money in their state. Likewise, the opportunity to charge licensing fees is huge revenue potential.

States Where Sports Betting is Legal
The states where sports betting is legal generate massive amounts of tax revenue. Though many legislatures across the country are slow to act, as long as Americans love gambling, the push to legalize will remain.
Do you live in a state where sports betting is legal? Don't let the big guys take all the action. With Ace Per Head's superior price per head sportsbook software, you can have your book running in no time.
If you want to be a legal bookie and make money, take a free pay per head demo to see what we offer.