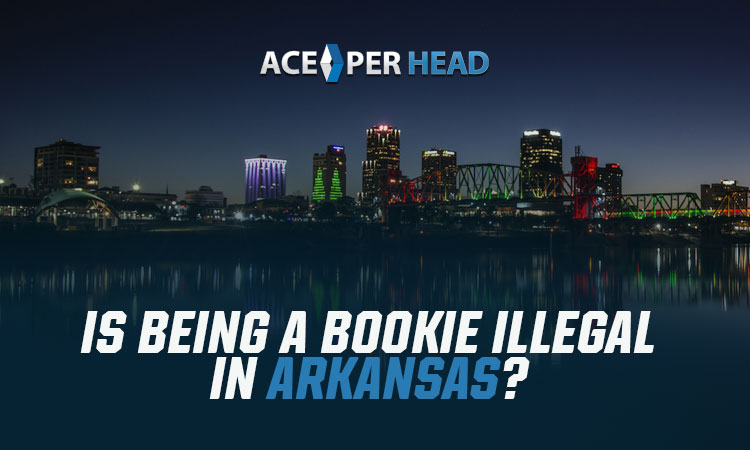 As of 2023, Arkansas gamblers have placed over $34 million worth of sports bets across the state. It's an incredibly popular pastime for people across the Natural State, and it generates a lot of revenue as well.
Read on to learn the ins and outs of Arkansas sports betting, its legalities, and the regulations that bookies and bettors should know.
Is Arkansas Sports Betting Legal?
The answer to this question is a resounding YES! Sports betting is completely legal in Arkansas. This encompasses both retail betting at casinos and sports venues as well as online gambling.
In fact, Arkansas was one of the first states in the US to legalize sports betting!
In-person sports betting has been legal for about 4 years. The Natural State legalized it in July 2019. This was less than a year after the Professional and Amateur Sports Protection Act (PASPA) was overturned and states were given the authority to decide whether or not to allow gambling in their jurisdiction.
The legalization of mobile betting was much more recent. Up until March 2022, people could only gamble at 3 physical venues across the state. Now, though, they can choose from many online sportsbooks and enjoy gambling from the comfort of their homes.
Taxes and Regulations
Since legalizing mobile betting, Arkansas has generated about $3 million in taxes from online sportsbooks. This is because they use a graduated tax rate for online gambling, meaning that the tax percentage increases with the amount of revenue the individual bookie makes. So, as sportsbooks grow and more large bookies make their way into the market, the state gets more revenue.
Bookies pay a 13% tax on the first $150 million that they make. After that, they begin to pay a 20% tax on all revenue above $150 million.
Besides that, there are very few restrictions on Arkansas bettors. Gamblers must be over the age of 18 if betting on legitimate offshore apps like those that Ace Per Head bookies run. They also must be 21 or older if they want to bet at a state-regulated online (or in-person) sportsbook.
Bookies cannot offer betting options on sports involving minors. This means that high school sports must be excluded from online sportsbooks.
Why Become an Arkansas Bookie?
There are tons of reasons to become a legal bookie in Arkansas. For one thing, it's extremely lucrative. Big bookies can make up to $5 million annually, and smaller ones can make a pretty nice $30,000 salary at least.
You also will be able to make money from home on a flexible schedule. This is awesome, especially for sports enthusiasts who want to engage with their passion every day.
Bookies also get an in with a growing industry. As more and more states legalize sports betting, the demand for mobile betting apps increases. A greater number of people are interested in placing bets, so you'll have more people to connect with and take bets from.
The Cost of Ace Per Head Bookie Software
One of the first things you're going to love about Ace Per Head bookie software is that it's completely customizable. You can use this bookie software to set up a sports betting website for your clients that is customized to your needs.
With this in mind, the price you'll pay will fluctuate depending on many factors. But even still, you may be able to get access to this betting software for as little as just $3 per head. It's what makes Ace Per Head one of the leading names in sports betting software.
What Ace Per Head Bookie Software Includes
Because of the extremely low cost of Ace Per Head sportsbook software, you might be under the impression that it won't provide everything you'll need to run a successful betting shop. But this couldn't be further from the truth.
You'll be able to get your hands on everything you'll need to keep your clients betting on sports. From a custom website to the latest sharp betting lines to a 24/7 call center with friendly customer service agents, Ace Per Head will give you all the things it'll take to be a sports bookie.
How to Get a Free Ace Per Head Bookie Software Promo
Want to put Ace Per Head to the test before you begin using this bookie software all the time? You can get a 6-week free promo to see how Ace Per Head works without making any long-term commitments.
This promo will enable you to see what makes Ace Per Head sports betting software so special. It won't be long at all before you're more than willing to invest in this betting software to make your life as a sports bookie so much easier.
Try Ace Per Head Bookie Software Today
The best way to see whether or not Ace Per Head bookie software will be worth it to you is by trying it out for yourself. Our 6-week free promo will put you in a position to play around with this betting software to see if it fits your needs.
From there, you can find a sports betting pay-per-head package that will work for your sports bookie business model. Get more information on how Ace Per Head works before signing up for a 6-week free.
Get Started With Online Sports Betting
Since Arkansas sports betting is both legal and lucrative, it's time to start setting up your online sportsbook. Ace Per Head's experts are excited to help you start building a mobile app that engages and entices betters in the Natural state. Create a package today to begin a 6-week free promo period for our services.