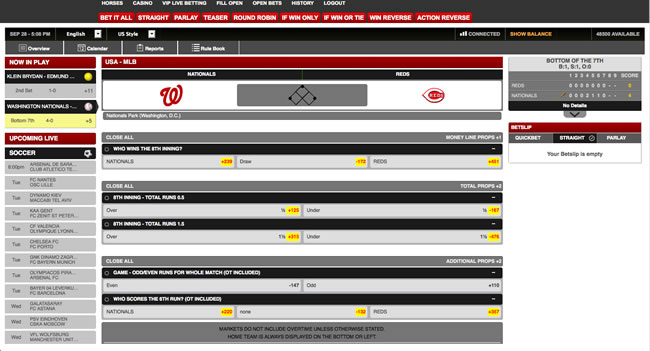 Sports gambling is a business that grosses billions of dollars a year, and it is not just the big casinos in Vegas that are making all that money, there are millions of local bookies all around the world that are taking action on sports each year. With that being said it may seem very intimidating to be able to get your foot into this lucrative industry, however, the beauty is that all you need in order to take action is people that are willing to bet with you, and this can easily start with trusted family and friends. The other thing that you need is the lines, which are available on many various sports websites, but an even better option is to choose a pay-per-head software provider that supplies numerous lines, and betting options each day, on a simple-to-use website, that you pay a small weekly per player rate for.
Some people that are looking to become local bookies think that they can save money by not using a legitimate pay-per-head software provider, and just taking bets thru text and phone calls, and keeping track of everything on an excel sheet. This can be done, however, it is a large amount of work because you constantly need to be looking up lines, and constantly need to go back and forth with your players telling them the lines and then manually keeping track of each wager's win and risk amount. Sure this may not be an enormous amount of work if you only have a handful of players, however, these players may be constantly looking to bet each day and night, and constantly contacting you for different lines. In addition, since you are a person and are doing it manually it will be difficult to offer any other wagers besides straight bets. In this day in age, there are many different types of bets besides straight wagers such as parlays, teasers, special teasers, if win bets, reverses, round robins, prop bets, and live bets. The more you can offer your players the more they will end up betting, and the more they will end up betting the more they will potentially lose.
So even though you have to pay a PPH software provider a small fee each week for the amount of players you have, you are then giving your players access to their very own personal account on a legitimate website, that will have countless amounts of wagering options each day. Not only does this mean you do not have to be in constant contact with your players every time they make a bet, but everything a player does on his personal account will be accurately documented. Then to make things even easier, these pay per head software providers will keep track of all your players' plays and figures. You will have your very own account login that will display all this information, and even more useful information like specific IP addresses for each wager, access to move the lines yourself, and reports that can be run on each player.
In addition to making your life much easier in terms of taking action, and more profitable, you will also look a lot more professional telling your players, and any new players that you may acquire, that you have a website that they can use 24 hours a day 7 days a week, 365 days a year. Also, some pay per head software providers even give you a wagering number that you can give to your players so any of your players can call in a wager if they are not by a computer.
So even though it may cost a little bit more to have a fully functional website, the benefits of using a PPH software provider far outweigh the costs. Also, in the long run, this small investment will help you generate even more profit than you could have possibly made without using pay-per-head software.
Take control of your sportsbook's success with AcePerHead.com, the best bookie software available – sign up now and start seeing results!