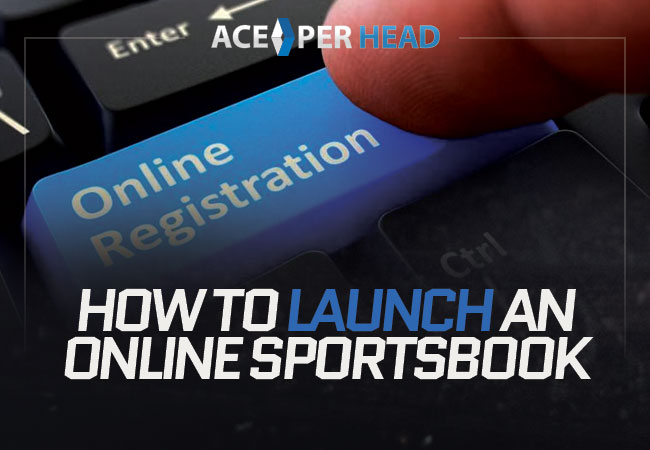 The US sports betting market is already a behemoth, but did you know that it will likely grow by around $28 billion between now and 2025? At this point, the industry will be worth around a full $37 billion- much higher than its current value of $9.5 billion.
If you're looking to stake out your portion of the sports betting empire, running an online sportsbook might be the right choice. Read on to learn how to become a bookie and grow your small sportsbook into a behemoth.
Ask Yourself Preliminary Questions
Before investing in bookie software, there are a few things you'll need to consider. Remember that a sportsbook is a business above all else. As with any business, you'll need to ask yourself some important questions before starting up:
Why do you want to start a business (in general)?
What makes a sportsbook the right choice? Are you passionate about sports and/or gambling?
What services do you want to offer?
What sports do you want people to be able to bet on?
What is your budget when starting out?
What are your growth goals? Do you want to reach international audiences by a certain time?
How much should your business be worth in a quarter? How about in a year?
How do you plan specifically to attain that financial growth with actionable steps?
At this point, you'll have some direction as to where your sportsbook should go. This will let you understand your budget and what areas you should spend it in.
Of course, no matter what your goals are, the first thing you'll need is an engaging online platform. This will help you gain visibility, be noticed by your target audience, and give you a secure and convenient place to take (and cash out on) bets.
Set Up a Pay Per Head (PPH) Platform
Choosing the right platform might sound like a challenge, but it actually is fairly straightforward. First, you need to understand why you should get a pay-per-head (PPH) platform for your sports betting needs.
PPH software is distinct from other technologies because of the payment methods used to keep it in operation. Rather than paying a flat fee upfront, you pay a small rate of around $10 for each player that you sign on. This fee might increase to around $20 if you want additional features, but the bottom line is that you only pay for those you're actively working with.
This allows you to save money because you're not paying for gamblers that made bets on major events during the off-season. PPH providers are scalable, so you only ever pay for bettors that you're actively making money from.
This means that your business will always be profitable. You're never paying more money than you're bringing in.
What Features Do PPH Systems Offer?
PPH platforms are essential because they're fully managed services to keep your bookie business afloat. This means that they offer a plethora of features to best serve your needs.
To run the best online sportsbook possible, you'll need to have access to automated updates so you don't fall behind. Ace Per Head, the top sports betting service out there, performs all updates for you so you don't need to worry about staying on top of your game.
You also won't need to worry about tracking scores, players, and lines in the same way that a traditional bookie would. Our experts are happy to help you integrate your site with other web pages that track scores automatically. You can have a more diverse sportsbook when you don't need to track everything manually.
Finally, the top PPH providers will give both you and your players top-of-the-line customer support. Ace Per Head's call centers are open 24/7 to both agents and bettors. This means that you'll never be left confused about your platform and you'll never need to field calls from players left and right.
Build a Reputation
Building a reputation is one of the best ways to market your sportsbook. Reputable providers get good online reviews and boost their brand, causing a huge boost in brand image and visibility. People also are likely to link back to your page in these reviews and generate inbound traffic to your sports betting platform.
When you have PPH services and a convenient betting interface, people are more likely to frequent your site, feel loyal to your sportsbook, and leave these good reviews.
Additionally, the security features of Ace Per Head's platform are sure to make people happy with your services. Both bookies and players can use untraceable bitcoin in addition to keeping their identities safe in other ways.
When communicating with support or working with bets, both bookies and players are assigned a random number in place of their legal names. This lets you work with players (and lets us work with you) while receiving no personal or banking information. In the unlikely event of a data breach, there will be nothing to lose or steal.
Grow Your Sportsbook With Top-Notch Marketing
The final step in launching an online sportsbook is to market it appropriately. This is part of building the best possible reputation.
Having a Google Ads campaign is a good way to generate immediate interest in your website when you first start. You can select your target audience and enter a budget for the ad campaign. It will then show your ads to those who fit your criteria until enough people click it that your budget runs out.
You also should set up pages on social media and meticulously maintain them. This will keep your sportsbook at the forefront of people's minds even when they aren't gambling. You also can connect with people here on an individual level and engage with gamblers who are interested in your sportsbook.
Begin Your Bookmaking Journey Today
While there are many facets of running a bookie business, setup and maintenance are easy with the right technology. All you need is a provider that's committed to exceeding your needs.
Now that you know how to launch and grow an online sportsbook, it's time to get started. Sign up for your six-week free trial to get a feel for how Ace Per Head's software and services can help you succeed.