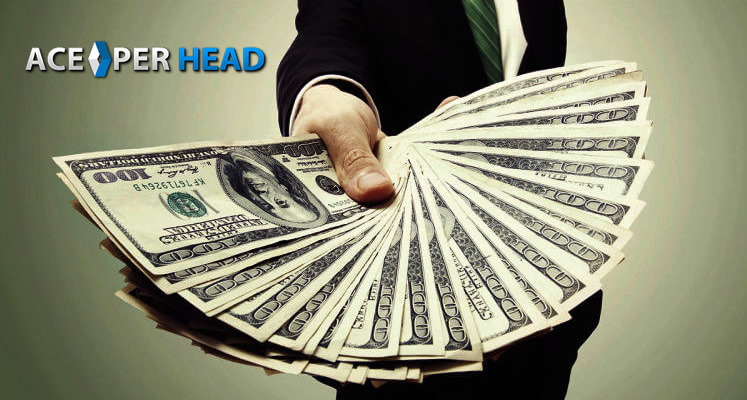 Everyone dreams of hitting the jackpot and never having to worry about money for the rest of their lives. But, you have better odds of being struck by lightning several times during your lifetime than of winning the Powerball.
How Sports Betting Can Make You Rich
If you have been searching for ways to making big money, then stop wasting your time on lottery tickets and turn your focus onto sports betting. Although some professional bettors manage to make a very good living gambling on sports, there is an even better way to make money in this industry, and that is to become the bookie.
Read on to learn the secrets of how to become rich with sports betting.
Do You Have What It Takes to Become a Bookie?
I won't lie to you, this industry is not for everyone, and being a sports fan does not mean you are cut out to be a bookie; although being passionate about what you do for a living does make a difference.
Don't worry, you don't have to be extremely business savvy or a math genius to be a bookie, but if you are these skills will certainly come in handy.
So, what does it take to become a successful bookie? There are many skills, and character attributes that help in this business, but the first you need to be is a risk taker! If you are not a decisive person, if you are someone who constantly second guesses their decisions and are afraid of taking risks or making a mistake, then you can stop reading, this line of business is not suitable for you.
Don't get me wrong, bookmaking is not about being reckless, it's about being comfortable taking calculated risks and being able to live whatever the outcome of your decisions happens to be. In a way, bookies need to have nerves of steel; otherwise, you will go insane or end up having a heart attack.
Aside from confidence in your decision making, and being a risk taker, these skills will help you build a profitable online sportsbook:
Be a salesman, you will need to develop your player sheet, and for this, you need to sell the product to your prospective clients.
Be organized, being disorganized is the worse thing an entrepreneur can be unless you have enough money to hire people to keep things organized for you.
Build a strong character, you will be a business owner, this means there will be times when you need to deal with clients who are not in the mood to cooperate, one such case is when you need to collect money from a bettor who is not answering your calls. Being a nice guy is wonderful, but you also need to have a strong character and set boundaries if you want to succeed.
What Is the Best Way to Become a Bookie?
The simplest and more cost-effective way to get your business off the ground is by working with a pay per head company. These are companies that provide all the necessary tools and services of an online sportsbook, including software, servers, odds-making services, and customer service.
The advantage of working with the top-rated price per head company is that you don't have to worry about the expense of setting up shop, they have already done that. And you also benefit from their experience in the industry as well as have access to some of the most qualified staff you can imagine.
If you are wondering where to start your search for the best price per head company, the answer is www.AcePerHead.com. They have been in business for over 20 years, their service is second to none, and best of all their services are super affordable.
Learning how to become rich with sports betting will require time, be prepared to make mistakes, you won't become the most successful bookie in the world overnight, but, with the help and support of Ace Per Head's staff you can minimize your hardships, avoid common mistakes, and be on your way to record profits in no time.
Should You Go for the Full Package?
When you register with a pay per head company, they will ask how which plan you are interested in. The options will vary vastly between one price per head and another, although most have similarities. In the case of AcePerHead.com, you have a choice of opting for their standard turnkey solution or their complete white label solution.
Both offer the complete range of services, which include unique bettor accounts, access to the online sportsbook, racebook, and both casino products (Virtual and Live Dealer). You can choose to disable some of the products all your players or just some.
The main difference between the standard turnkey and the white label solutions is how your players will access the service.
The standard turnkey solution uses a generic URL where players from different agents can access the betting interface. Don't worry, as an agent, you will be able to see all the accounts belonging to your players, but, you won't be able to look at the accounts of any player that is registered under another account, the same goes for any other bookie agent, they only have access to information pertaining to their bettors.
With a White Label solution, you can have your own personalized website, you choose the name of your site as well as the look and feel of it, and still enjoy the full range of services offered by Ace Per Head. This solution enables you to create your own brand, which you can choose how to market and profit from. Nobody will know the service behind your brand is offered by a price per head company, it will look like a standalone online sportsbook.
Although the while label solution has its advantages, it does represent a slightly higher investment, and it will take a little longer to deploy compared to the turnkey solution which is incredibly inexpensive, and you can be ready to accept your first wagers in as little as 15 minutes.
Choosing which option is best for you depends on how many players you have to start with, and the budget you have on hand to grow your brand. If you are just starting out and have only a handful of players on your sheet, and not a lot of money to dedicate to marketing your online business, then I suggest you start with the turnkey solution, you can always upgrade to the white label once your business has taken off.
If on the other hand, you have the resources to start big, then, by all means, go for the white label option, it will take a couple of days for the graphic designers at Ace to customize your site, but it is worth it.
Start a Great Sportsbook