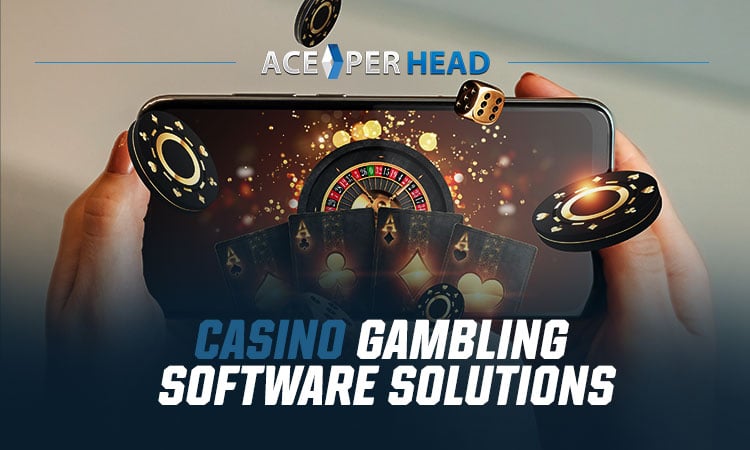 The past few years have turned sports betting from a taboo pastime into a behemoth of an industry. In fact, experts believe that there's going to be an even larger stream of revenue over the next 5-10 years. If you're interested in sports and business, it's your time to shine and become a bookie.
First, though, you'll need to pass our 500-word crash course of Casino 101: Gambling Software. Read on to get started- there isn't too much homework involved!
The Basics of Casino 101: Gambling Software
Casino Gambling software is any digital platform that you use to set up your web-based sportsbook. These solutions let you create a website, set custom lines, securely communicate with players over a mobile interface, track scores, accept Bitcoin payments, and more. They also provide you with a place to reach passionate players and show them why your sportsbook is the best on the web.
The best sportsbook software is fully-managed. This means that you don't take care of updates and upgrades on your own. The pros are there for help and support.
This means that you can get all the assistance that you need so that you can focus on big-picture sportsbook management. You won't be bored with website management pedantic.
Why Is Pay Per Head the Best Choice?
There are many different sports betting platform types out there. Pay per head (PPH) software, also called "price per player" software, is the best way to go if you want to make money.
These platforms are called PPH bookie sites because you only pay for users that have active bets going on during a given month. Instead of paying the same $500 during off-season months as you do around the Super Bowl, you'll only pay about $10 per bettor. This makes your business flexible and scalable.
If you have 1000 bettors around the Super Bowl that each bet $100, you'll make $100,000 and pay your PPH provider $10,000. However, in the off-season, you won't need to pay $10,000 if you only have 10 bettors. You'll only need to pay $100, which is the same percentage of your earnings that you paid during major events.
Your sportsbook will always make more money than it takes from you!
How Can Online Gambling Technology Engage Bettors?
Casino platforms engage bettors in several ways. A few include:
Automated score-tracking for informed betting
Images and graphics related to sports and gambling
Video content that showcases players and events to bet on
Quality blog content about sports betting
Easy-to-read lines and limits
Ultimately, they're simply a way for you to sell yourself and your bookie business. This is similar to the way that an eCommerce shop showcases its offerings online and entices consumers.
Become a Bookie Today
Now that you've taken a crash course in Casino 101: Gambling Software, it's time to begin your journey toward running a lucrative online casino.
Ace Per Head is committed to helping you set up a top-notch sports betting site that works for you. We'll help you customize your platform, provide updates and upgrades, and support you through every step of your bookmaking adventure. Create your package today to begin your 6 weeks free and see what we have to offer!