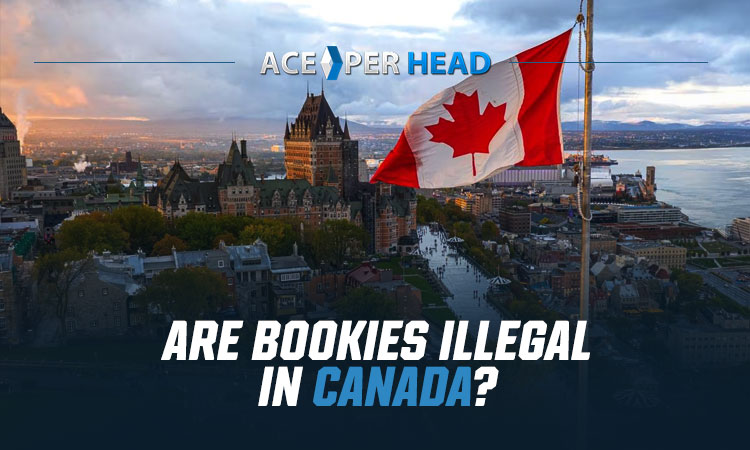 Canada is home to more than 19 million active gamblers, making it a great place to establish a legal sports betting business.
Sports betting is quickly becoming one of the most profitable industries in the world. Because of this, it's no longer difficult for a player to find a way to bet legally. However, becoming a bookie requires understanding various laws, which can often be confusing.
To save you some time, we've put together this quick guide that outlines what new bookies must know before relocating.
Are bookies illegal in Canada? Read on to learn all about Canadian sports betting.
New Single-Game Betting Amendment
In recent years, people have viewed Canada as a much more liberal version of the United States. For example, Canada legalized marijuana long before the United States did.
However, sports betting in Canada wasn't legal until 1985, when the country introduced a parlay-only betting law. This law restricted players to parlay bets, so betting on single games was off the table.
To the surprise of both Canadian citizens and bookmakers, the Canadian government amended the betting law in 2021, making single-game betting legal.
Like casino games, each province can decide whether it wants to permit this form of betting.
What We Recommend
If you're an aspiring bookie who wants to make the most out of legal gambling, you should establish yourself in a province that allows single-game bets.
Parlay betting can discourage new bettors because more risk is involved. Because of this, setting up your platform in a parlay-only province can prevent you from attracting many players.
Ace Per Head also recommends that you accept players from other regions. For example, you can set up your platform in Canada, but you can also accept US players.
Doing so will allow you to increase your player base, thus maximizing profits.
Where to Begin with Canadian Sports Betting
To find success in the Canadian sports betting market, you'll need to research the most popular sports there. Hockey, golf, football, basketball, and soccer are some of the main sports that people enjoy watching and betting on.
After researching these sports, you'll have an easier time deciding what to offer on your site, which is the next part of the process.
Ace Per Head has various website templates that allow you to create a functioning site based on the features you want. Instead of hiring a website designer, these templates can get your site up and running within minutes.
Is AcePerHead Legal?
Now, let's get into companies like ours. We are not exactly a sportsbook or online casino. Rather, we are an agent that can help refer people to sportsbooks to place bets.
So, how exactly does that work? Someone with a sportsbook looks to hire a pay per head company to have them help with things such as customer service and marketing for their sportsbook. They can even have access to some of the technology that helps a sportsbook run better.
Once they get that, the goal would be to have bettors place bets on that sportsbook platform. When that happens, the bookie would give the best bookie software company a cut of the action.
In the pay per head model, this would typically mean that the bookie pays a certain amount of money for every person that bets on their platform in a certain time frame. Most companies would charge $10 per person.
So, say that 200 people bet on the sportsbook platform in two weeks. In that case, the bookie would have to pay the pay per head company $2,000 for the help they provided by referring those people.
Benefits of Using This
One thing you may be wondering is what are the benefits of going this route. Well, for one thing, you do have a little more legal protection when you know that you are working with a partner that has a completely legal operation going on. The last thing you should want on your plate when you are first starting out is more legal headaches for your company.
Also, you have the benefit of having a team behind you that may even be able to keep you out of other possible legal trouble in the online gambling industry. At a minimum, they will make sure that your online sportsbook and/or casino continues to function properly and legally.
Consider a Pay Per Head Service
This is everything that you need to know about this pay per head service. If you had concerns before reading this article, hopefully, this showed you that using this platform is possible to conduct legal online gambling.
Start Your Bookmaking Journey with Ace Per Head
Now that you know about Canadian sports betting laws, start working as a successful bookie with Ace Per Head today. If you'd like to set yourself apart from other bookies in Canada, we can provide you with all the resources you need.
Keep in mind that, although Canada has legal sports betting, it's ultimately up to each province to decide whether players can gamble. Ace Per Head will help you navigate these laws to make your platform the best it can be.
When you're ready, check out our beginner's guide to becoming a bookie today!