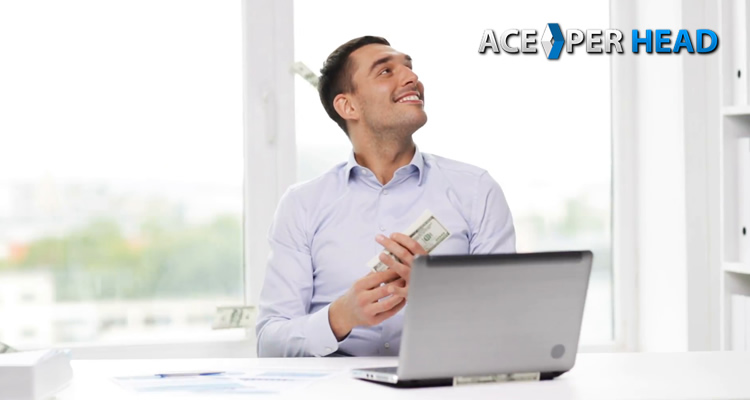 As a kid, I couldn't wait for summer to come around, and while I still enjoy those long sunny days, these days I long for those early autumn days when NFL pre-season starts.
3 Important Tips for Becoming a Bookmaker
NFL and college football are two of the most anticipated and watch sports in the country, football is a game of strategy, skill, speed, and every quarterback will tell you that a little luck here and there doesn't hurt either.
I've always loved this sport and like millions of fans around the world I enjoy betting on it, my local bookie was a great guy, but, as technology started changing the way we gamble, he fell behind and frankly betting just wasn't as exciting as before, it seems I wasn't the only one who felt this way, as my bookie decided to close shop.
It was at this time that I had my eureka moment, I realized there was a void in the market, it wasn't that people in my neighborhood or office didn't want to bet anymore, it was that they wanted more, many started to look for another local bookie and some even decided to give offshore books a try.
The problem was that the other local bookies were in the same wavelength as my old bookie, and a lot of my acquaintances had terrible experiences with the offshore books, some never got paid, others had to jump through burning hoops to send and receive money, this is when I took the bold decision to be the bookie instead of looking for another.
10 years later, I can honestly say it was the best decision of my life, back in those days it was not so easy to become a successful online bookie, there were not a lot of outlets that truly provided a comprehensive solution, these days it is way simpler but there are still a few insider tips that any new bookie should know.
I've never been a greedy person, and I do believe honest competition is good for the business, therefore I've decided to share the 3 most important steps to take if you, much like myself all those years ago, have decided to be the bookie.

Technology Is Your Friend
The corner bookie has become an endangered species simply because those who are old school have refused to adopt the technology.
These days nobody wants to call in their bets, people have busy schedules, and everyone is on the go, this means that taking a break from work, or any other activity to make a phone call to their bookies is simply not convenient anymore.
People need access to their betting accounts through their phones, this gives them privacy and efficiency, and it means they can check betting odds, and play casino games anytime and anywhere, the end result is more engaged players which in turn will give you more volume.
Additionally, you as a bookie need to have control over your operation 24/7, and this also needs to be convenient. Therefore, when you are analyzing pay per head companies to see which one offers you the most bang for your buck, you need to make sure that the player interface offers your clients as many features as possible, live betting odds, alternative lines, the entire range of wagers allowed, etc. plus the interface should be pleasing to the eye and super easy to use.
As an agent, you should demand all the tools necessary for you to manage and grow your business in the most effective way. This includes complete visibility of your transactions, exposure, balance sheets, risk, and detailed reporting.
The best mobile interface for both players and agents that I have seen so far is the one provided by www.AcePerHead.com.
Variety is the Spice of Life
I like to compare gambling to food, I know this may not seem like the most likely comparison, but, hear me out.
Hamburgers and hotdogs are great, but, this doesn't mean you have to limit your food choices to that, trying new dishes from different parts of the world can be exciting and you never know, you may find a new favorite.
The same happens in sports betting, wagering on NFL, College Football, NBA, NCAA basketball and MLB, is wonderful, but there is a whole world of sporting events out there, and they can be just as entertaining and profitable.
Soccer is by far the fastest growing betting market, and with leagues around the world, it means that this sport is not limited by seasons like the other major sports. There will always be a soccer match to bet on somewhere in the world.
Your job as the bookie is to educate your players on the pleasure of betting on other sports, it could be golf, tennis, rugby, cricket, boxing, or MMA, the more sports your players bet on, the more profits you will have.
Security and Privacy Should be Priorities
We've all seen the damage security and privacy breaches can do to a company, the latest one is giant social media Facebook and their Cambridge Analytica scandal.
When it comes to gambling, the implications of having your info or that of your players stolen or compromised in any way could have serious consequences, it's not just about losing trust.
If you really want to become the bookie that everyone wants to play with, then you need to ensure that the service provided by your pay per head has the most sophisticated and robust security available in the world.
Luckily, companies like Ace will never require you to share any personal details of your players, there will be no names, phone numbers or emails associated with the accounts. In your case, basic information such as name and phone will be required in case they need to contact you with some issue pertaining your package, but they never allow any third parties to have access to this information, and they will only contact you when it is absolutely necessary.
Their servers are fully protected, and only authorized personnel that has been properly vetted has access to the network, and physical servers.
They even offer anonymous payment methods such as cryptocurrencies, so money transactions cannot be traced.
Final Words
I won't lie to you and say this is an easy business to break into, in fact, it is very competitive and cutthroat, and most who dare to try it fail.
Being smart, keeping up with the trends and having Ace Per Head backing you up every step of the way, however, will help improve your chances of success.