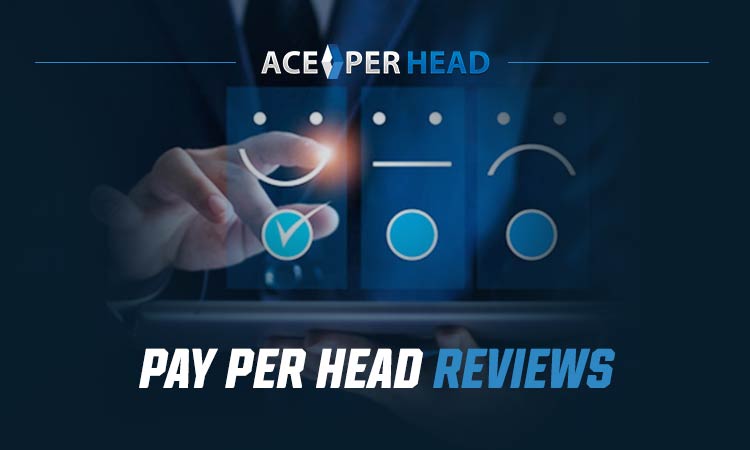 Gone are the days when all a bookie needed was a pen, a notepad, and some cash. You need to be a digitalized bookie to reach out to more players in the current high-tech world.
After all, how else can you reach out to the 1.6 billion people who are gambling online?
One of the options that you will come across when thinking of taking your bookie business online is the use of pay-per-head.
Fortunately, as you learn through pay-per-head reviews, there are many companies offering pay-per-head services.
As usual, each of these companies promises to offer quality and reliable services, but not all live up to their promise.
The pay-per-head software provider you use can make or break your business. With this in mind, it is risky to settle for one without careful consideration.
So, how do you tell which among the many is the best?
Read on for more information on pay-per-head and the specifics to pay attention to when reading the reviews.
What Is Pay-Per-Head?
Pay-per-head is a suite of online tools that bookies use to manage their sportsbook businesses.
It gives the bookies a professional website that can help them reach a wider gambling audience.
The pay-per-head platform displays the sports and events you offer in a format that is easy to understand by your target players.
Your player visits this platform to place bets and send money. Through pay per head, it is easy for you to communicate with the bettors and pay them when they have a winning bet.
Additionally, this is your channel to provide the bettors with competitive odds that they will love to bet on.
How Do You Pay For Pay-Per-Head Services?
As you might have guessed, pay-per-head gets its name from the mode of payment used for the platform. Ideally, you pay for the software per head. This means that you pay a fee for each player that works on the platform.
It is also known as price-per-head or PPH. The price you pay for each person varies based on the company you are working with.
Additionally, the number of players you have and the additional features you choose will also determine how much you pay.
Why Go For Pay-Per-Head?
Having understood what pay per head is, you can confidently say that it is worth your investment.
A bookie using pay-per-head services is more likely to venture into the bookmaker market than one without it. Some of the reasons why you are not wrong about this are:
It Is Money Saving
Other websites that you may use to run your bookie business may need you to pay a large fee that you may end up not using. However, with pay-per-head, you only pay for the players and features you use.
The money goes to your business when your player bets with more than what you pay-per-head. Fortunately, more often than not, players bet more than the amount they pay, meaning that most of the money ends up in your pocket.
This mode of payment is great for your bookie business since when the season is low, you will only pay for the few who are still on. On the other hand, you have a lot to pocket during the high season since the price-per-head is constant.
You Have Well-Managed Services
pay-per-head helps reduce the bookie's workload. You don't need to focus on the software jargon and practices to ensure that the website runs smoothly.
It is not your job to update or refresh the site, which are practices that you may not be well conversant with.
Instead, software experts handle the site's management practices and ensure that everything runs smoothly. This gives you more time to focus on your business. More business time means more clients, and thus better profits.
No Limitations
Although most people bet on sports, it is not the only betting option. Luckily, per pay head allows you to have several betting options in addition to sports. You can host horse betting, casinos, and teasers, among others.
Without pay-per-head, you will most likely avoid many betting options since they may be a hassle and an added expense. Thankfully, pay-per-head helps you add these features without any limitations.
You Offer Services 24/7
If you have a good pay-per-head bookie provider, their services are available 24/7. This means that there are no limitations to the time when your business will be in operation.
Your bettors can access your website and make bets at any time.
This increases the earnings you make since there is more business time.
Additionally, in case of any issues with the website, you can contact the experts to rectify it, thus saving you the risk of losing bettors before a big game.
What Do You Look For in Pay-per-Head Reviews?
One of the first things you are likely to do after you decide to get pay-per-head services is google. From the results, you will see dozens of ads from companies all claiming to be the best.
Unfortunately, proving this is easier said than done. To make it easier, you can use pay-per-head reviews to create a shortlist of the ideal companies.
What do you look for in these reviews to help you conclude that a company is worth working with?
How Long They Have Been in Business
The longer a pay-per-head company has been in operation, the better it is. The company with more time in the business has most likely worked with many bookies before, thus perfecting their services.
However, this does not mean that you cannot trust all startup companies. You can carefully verify their record and ensure that they have what it takes to provide quality PPH (pay-per-head) services.
How They Charge
As mentioned earlier, the PPH service provider charges per head. For most companies, the price charged for each bettor is $10 per week. Therefore, if a service provider charges more or less, figure out why they are doing it.
If the price is too high for regular features, you can look for a more affordable option. On the other hand, if the price is too low, find out more about the company before you end up with a cheap company that causes more harm than good.
Additionally, find out whether the company has any additional fees in addition to the price-per-head.
Personalized Customer Services
Reputable customer services go hand in hand with outstanding services. This is of no exemption in the pay-per-head companies.
Therefore, contact the service providers you have shortlisted to help you tell the best among them through their customer services.
Figure out how well they can answer any questions you ask them through live chats, telephone, or email. Contact as many as you can before settling so that you do not miss any amazing ones.
Additionally, they should have a good channel of communication that you can use to reach them at any time.
Type of Software They Provide
One of the reasons to get a pay-per-head software is to have a website that you and your bettors can easily access. For this reason, check how user-friendly the software used is.
How easy is it to run and navigate? If a company is using software that you find hard to learn, the chances are high that your player may not understand it. This can cost you a fortune.
The Betting Lines Provided
Through the pay-per-head software, you have access to catalogs of betting lines for sports worldwide. This makes it possible for you to set the odds for your players and promote your bookmaker business.
Therefore, go for a betting option that provides you with betting lines that attract your bettors. Additionally, you should be able to choose the betting lines of your liking in case you are not content with those provided.
The Alternative Options Available
As mentioned earlier, pay-per-head allows you to have more betting options in addition to sports. Therefore, confirm that the site provides these alternatives and find out what they are.
You can also select a company that provides options that you could expect your target bettors to love. In case a company does not provide any alternative betting options, avoid it since it will cost you many customers.
Are You Ready to Take Your Bookmaking Business to the Next Level?
Thanks to pay-per-head reviews, it is possible to scan the qualities of different pay-per-head companies.
This sets your way towards becoming a bookie and running a successful online sportsbook.
Contact us for more details on pay-per-head and the best sports betting software to help promote your business.