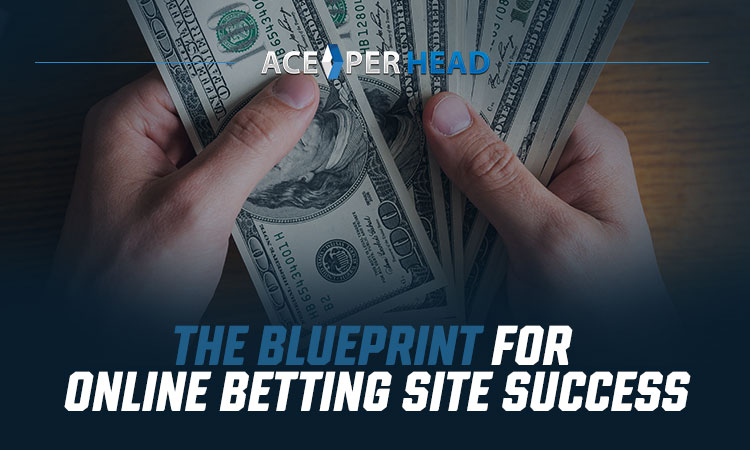 Betting and gambling have been popular for centuries. These are activities that humans have enjoyed since recorded history. However, technological advancements and the internet have disrupted the betting and gambling landscape. These disruptions have prompted the industry to reevaluate itself and adjust.
Many people today wrongly believe that bookmakers are going the way of the dodo bird, but that's not true. They consider bookies relics from a bygone era because the internet has trumped them into submission. However, that's not the case. Research shows that bookmakers have pivoted their model to adapt to the digital world, and they're more successful than ever. According to the American Gaming Association, gamblers wagered $889 million with legal sportsbooks in 2021's second quarter. This figure increased by nearly 650 percent more than 2019's second quarter. As a result, it's safe to say that gambling and betting are alive and well. Bookies aren't going anywhere, and they're here to stay. However, how bookies do business has significantly changed because of the internet.
Becoming a successful bookie today is all about adapting to the digital world. Bookies require advanced software, a feature-rich betting site, and a robust online presence.
Online sports betting and wagering have grown exponentially in the past few years, and it shows no signs of slowing down. The market continues to skyrocket as more Americans bet on sports events each year. If you've wanted to start your bookmaking business, you'll be delighted to know that starting one has never been as easy as it is today.
If you're considering starting a betting site, you're lucky because starting a bookmaking business has never been easier than it is today. Sports betting has become legal in over 30 states, and pay-per-head betting service providers have eliminated entry barriers for newcomers.
What is Pay-Per-Head?
You'll often hear many people state that pay-per-head has changed the betting industry for the better, and it's true. Pay per head involves running a bookmaking business by taking bets on individual games. Pay-per-head services simplify the business for new bookies by handing them bettors on a silver platter. Bookies must pay a flat fee to acquire bettors who use their services.
The Blueprint to Success for Online Betting Sites
Pay-per-head has made it easier for new bookies to get started. But make no mistake, you'll still have to put in the time and effort to ensure your online betting site is successful. Here's the blueprint to success for online betting sites:
Invest in a Bookie Software
Investing in bookmaking software has become crucial in today's digital world. You can't hope to be a successful bookie without one. Operating a sportsbook is not an easy task. It can be a demanding and challenging ordeal, particularly if you don't have the right tools for the job. Bookie software is critical for several reasons. Firstly, it helps you to scale your online betting business. You can add more users to your sportsbook quickly and easily with bookie software. It also provides convenience and ease of use. You can use the software to search and provide odds to bettors. The software digitally records each bet, meaning payouts are easier. You don't have to track bets manually anymore. Bookie software can also assist you with reporting and analyzing bets in your betting pool.
Ace Per Head has the best betting software for bookies. Our feature-rich software allows bookies to make their online presence felt immediately. For instance, our software is specifically optimized for mobile devices to facilitate bettors. They can use our software to bet conveniently on their favorite sports on your website. Our software also offers player watch reports, VIP live betting, and a real-time bet ticker.
Ensure Your Betting Site has the Necessary Features
Your betting site must also have the necessary features to excel. It's no secret that competition has become fierce in online betting. As a result, you need to separate yourself from the competition by going above and beyond. In addition to allowing players to wager, your online betting platform should also have a dedicated sports news section. Bettors can use this section to stay updated on the latest sports news and events. You can also redirect readers to your betting pools directly via this section with only a few clicks.
Another excellent way to stand out is by allowing customers to watch games on your betting platform. Adding this feature will make your service more appealing to bettors. In addition, it'll also help increase revenue through live betting, as bettors can place wagers while watching sports on your platform.
Another feature that many bookies are incorporating into their platforms is cryptocurrency support. Cryptocurrencies have become more popular than ever. While most people don't use cryptocurrencies to bet, some appreciate the option. Cryptocurrency adoption is also steadily increasing, meaning incorporating this feature today makes your website future-proof.
Lastly, you'll want to ensure bettors have a diverse range of sports. Many bookies often limit their offerings to a few sports. As a result, they miss out on revenue because they've alienated bettors who want to bet on multiple sports. Consider offering odds for as many sports as possible.
Conquer the Betting World with Ace Per Head
Ace Per Head is an online platform that offers a pay per head betting software, allowing new bookies to get their hands on a technologically advanced, robust sportsbook platform. Few competitors can match the quality of our services. As a result, we take great pride in our reputation as an industry leader – a position we've maintained since 1998. We have a team of highly-qualified and talented people that are experts in providing high-quality services to our clients, ensuring hundred percent customer satisfaction.
Whether you're a booking looking for an NBA betting software, NFL betting software, horse racing betting software, casino software, or sports gambling software, we have everything you need.