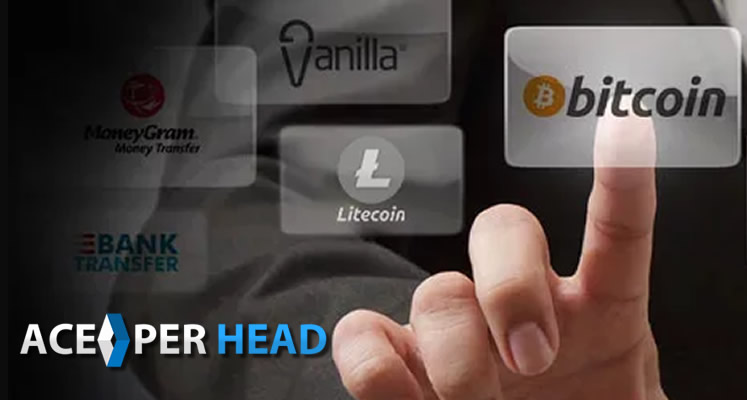 If you are looking to become a bookie or are already a bookie then the best and easiest way to be a successful bookie is to get set up with a pay per head company. These services provide a website with up to the second odds on thousands of sports events each day. They manage all the lines and grade all events as soon as they end, which allows you as the bookie to just focus on acquiring more players and just collecting when players lose and paying players when they win.
The typical price for this service is around $10, but this price can vary by a company being slightly more or less depending on the quality of the website, lines, and service. Besides the actual price, it is important to choose a pay per head company that has easy and convenient payment methods. Some companies only accept Money Gram and Western Union which are a hassle because limits are low for how much you can send per transaction and transactions get blocked randomly and mistakes are made on the sender and receiver names which all prevents the transaction from going thru.
One company that has more convenient methods is www.AcePerHead.com. They understand the nature of this business is more delicate then others meaning people like to stay anonymous and not want to use their own credit cards or show identification when making payments so they accept gift cards and cryptocurrencies.
Gift Cards
In terms of gift cards they accept scratch-off gift cards which are store brands and are sold at countless convenience stores and the actual stores which are the following brands Home Depot, Walmart, Lowe's, Costco, Best Buy, Dick's Sporting Goods, Bed Bath & Beyond, REI, eBay, Staples, Nike and Office Depot. These are all popular brands and can all be found very easily in multiple locations and purchasing them is completely anonymous. They also accept prepaid Vanilla gift cards that are found at most convenience stores and are also anonymous when purchasing them.
Cryptocurrencies
In addition, Ace Per Head also accepts cryptocurrencies such as Bitcoin, Litecoin, Ether, and Stellar. The best thing about cryptocurrencies besides also being anonymous when sending payments is that once you set up your bitcoin wallet you can do payments instantly and from anywhere in the world, without having to leave your home. Also, there is no limit to the amount you can send per transaction, which is perfect for larger agents with more players that need to send larger payments.
AcePerHead.com charges $10 per active player for their service and you only get charged if a player actually has a graded wager for that week. However, AcePeHead does have a special promo running now for bookies who make their payment fees using one of their cryptocurrency options which would make up to 20% off. In addition, the price will continue to remain for the account as long as all future payments are made thru cryptocurrencies. So not only does Ace Per Head have super convenient payment methods but they also offer price savings as well, which is a definite win-win for any bookie.
So call AcePerHead.com today at 1-800-640-5088 to get set up immediately.
How Much Should you Pay for a Pay Per Head Service?
There is a difference between being wise with your money and being cheap. The term for the first choice is "frugal" and can end up turning into an insightful way to manage your money. The second choice can end up costing you much more over time. Think about that time you had a leak coming down from your toilet tank, running down that silver pipe to the wall. You could have called a plumber, but instead, you looked at a couple of YouTube videos and realized you just needed a new gasket. You spent a couple of hours going to the home improvement store for the supplies and making the repair, but you spent less than a tenth of what it would have cost you just to have a plumber come and look at it. That's an example of being frugal.
However, if you decide that you can then handle all of the plumbing associated with renovating your bathroom – putting in a new bathtub, new pipes in the wall leading to the water supply, and a new toilet, just on the basis of watching a few videos, you are likely to find that, while you save money on supplies on the front end, that first time something leaks and you have to bring in a plumber to undo the damage (and possibly pay a mold remediation expert at the same time), you may realize that you were cheap at the start of the project.
How Much Should You Pay for Pay Per Head? A Look at the Levels
When sportsbook agents first look at setting up their website on a pay per head platform, some of them go right for the platforms with the lowest prices – usually, about $5 per week for each of their betting clients. They think that the best pay-per-head payments are the cheapest, and so they do not spend a lot of time researching the whole market, believing that they can just set up their website and the traffic will start flowing in.
Why cheap isn't the right choice for sportsbook platforms
There are a few problems with this approach. First, there are dozens of those $5 pay-per-head software, all trumpeting on their websites that they offer the best pay-per-head payments. So if you jump right on board with one of these platforms, without the benefit of a free trial period, you are jumping right in with hundreds of other sportsbook agents. Your website won't look much different from your competitors' pages due to the basic design elements that are available for your use. In other words, you won't stand out, and while your friends and family members might sign up at first, you will not grow like you think you should.
Second, if you take the time to take a look at the websites of these value platforms, you will see that what you thought was the "best pay-per-head payments" was really just camouflage for a lack of options. Do you want to know how many horse racing tracks you will be able to offer your sports betting clients? Which leagues will you be able to offer action on for your clients? What casino games will your bettors be able to play? (And remember, you will want robust casino gaming options to help you pay those weekly price-per-head fees, no matter what platform you sign up with). The truth is that most of these value platforms have little or no information on their websites. You have to get hold of the sales staff to get answers, and when you get them on the phone, they can be just as vague as their web copy, because they know that their offerings are scant in comparison with the competition.
How to know that you've chosen the best price per head software
In truth, the best price-per-player payments are the ones that connect you with a platform that will help you make the most money over time as a sportsbook agent. This means that you need to look for the platform that will help you grow your business and optimize the amount of betting that each of your clients does each week. As your action grows, if your site is fun to use (and convenient and simple to navigate), word of mouth will spread your business. That's how it works. Getting the cheapest platform out there will only ensure that you hang around the drain with the rest of the bookie agents who thought they were getting something for nothing.
The AcePerHead.com platform has built a hard-earned reputation for providing the best in terms of price per head software services. Our rates are not the lowest in the industry, but they're also not the highest. What we can commit to is that no platform will work harder for its customers, in optimizing the following areas:
Payment security. Another way to understand "best pay per head payments" is to look for the platform that keeps your money the safest. We have invested in third-party encryption services that will keep your money – and the money of your betting clients – safe from hackers. Nothing will send your business off the cliff faster than when your clients lose their trust in your ability to handle their money securely. Signing up with AcePerHead.com gives you and your clients peace of mind.
Variety in betting and gaming options. AcePerHead.com stands with the top platforms in the industry in terms of the number of leagues that we offer action to our sportsbook agents. We also have incomparable flexibility in terms of permitting our agents to set up creative side props for their clients. In the area of casino gaming, we offer live dealer options and a variety of games to play that are the top of the line in the industry. Want to learn more? Reach out to our sales staff to set up your free trial period today!