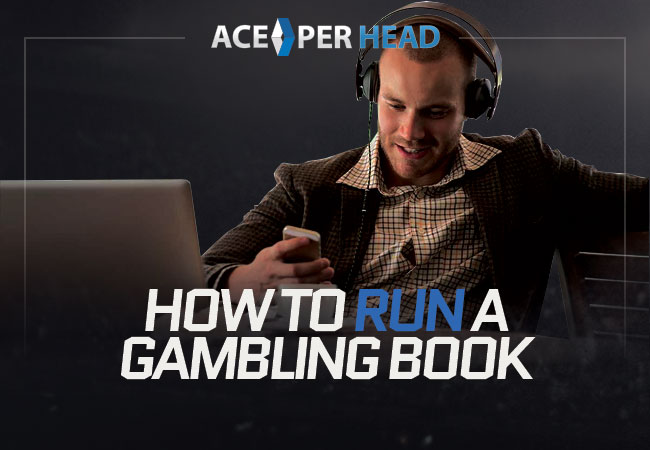 Not only have 85% of Americans engaged in gambling of some form, but 65% of them have done so in the past year. If you're looking to reach this wide audience, becoming a sports betting agent may sound like a good choice. It lets you interact with gambling enthusiasts and showcase your love for sports daily, all while making a lot of money.
It's important that you know the basics of how to run a gambling book before you set up shop. Here, we're going to tackle some of the first steps you need to take as a gambling bookie. Read on to build a reputation and bet confidently on your dream.
Set Up a Top-Notch Website
The first step towards becoming the best gambling bookie out there is to set up an amazing website.
A fully managed pay per head (PPH) service like Ace Per Head is the best way to get started. We'll help you to build a custom website for your sportsbook from one of many templates. If none of these templates are what you're looking for, we're also happy to discuss building a custom site that fits your needs.
When you work with Ace Per Head, your website will also always be in top shape. We provide automated updates to ensure that the site is always running quickly and smoothly.
In addition, we have tons of security features in place to keep both you and your players safe. You'll be randomly assigned a number for when you communicate with us to protect your identity and financial information. Your players will get the same treatment when they communicate with you as well as with us.
This ensures that everyone feels comfortable and protected when betting on your platform. You'll build up a solid reputation and people will visit your awesome website tons of times to hedge bets on sports teams.
Boost Transparency With Bettors
Transparency is important, and it's a fairly easy concept to promote once you have a well-designed website. The first thing you'll need to do is set up an interface where both you and your players can see the bets that they have placed.
This lets you both see the same numbers and keep tabs on bets and how much payout should be. The end result is that no one will be confused about who owes who money (and in what amount).
You also should be transparent about the teams that you allow betting on. This goes beyond simply listing possible bets on your PPH website- you also need to be clear about the scores of players and teams that your bettors have put money down on.
Linking your site to one that automatically tracks the scores of sports teams is ideal. This will let both you and your players see how much they're up or down at any time. Plus, since you won't need to manually keep track of everything, you can offer more sports betting options.
Ace Per Head's experts can help you to make both of these things happen. There's no need to waste valuable time that could be spent growing your sportsbook with these mundane tasks.
Communicate With Your Players
Part of transparency is communicating with your players whenever they have inquiries. Traditionally, bookies would need to sit by the phone and field dozens of calls from gamblers about their bets, the rules of the service, and when they were going to be paid. As you can imagine, this is extremely stressful, but you're in luck: Ace Per Head can field these calls for you.
We offer a 24/7 call center that your players can reach out to with any questions. They'll always be in the loop at any time of the day or night. We also have a similar round-the-clock call center for your inquiries as an agent.
You can also communicate with your players in other ways, too. Social media is one of the best. Make sure that you have up-to-date pages on multiple platforms including Facebook, Twitter, and Instagram.
Post frequent updates to these pages to keep yourself fresh in bettor's minds. Respond promptly to messages to boost players' satisfaction. Don't forget to also link back to your official PPH website to drive traffic to it so that people learn what you're all about.
Make Rules and Regulations Clear
Speaking of transparency and communication, it's important that you set up your sportsbook in a way that makes your lines, bets, players, and limits as clear as possible. Create a section of your website that details:
The minimum amount that people can bet on a given event
The maximum amount that people can bet on a given event
The types of payments that you take (bitcoin is an essential option because it keeps players secure, but you can offer others)
Whether or not you charge a small monthly fee for using your services
Your policy on professional gamblers
How quickly people can expect payout after winning
Answering these questions ensures that people won't ever feel cheated out of their money. You also will have recourse if a professional gambler or restricted individual tries to place a bet and is turned away.
Keep Everything Mobile-Friendly
Since the average American checks their phone nearly 100 times daily, it's important that your sportsbook be accessible from mobile devices. This is important even at the expense of some desktop visibility since over half of the people access the internet primarily from smartphones.
Make sure that you ask your PPH provider about setting up a mobile application. You need to be able to take bets from smartphone users and communicate easily with them. Plus, since desktop-only websites don't look appealing on mobile, it's important that you take the time to get a mobile-ready website ASAP.
Beyond the Basics of How to Run a Gambling Book
Managing a sportsbook can be a challenge, but it's fairly straightforward once you choose the appropriate PPH platform provider. Now that you know the basics of how to run a gambling book, it's time to begin setting up a website that bettors will love.
We're committed to helping you succeed with fully managed PPH services, so let us show you what we can do. Create your custom package with Ace Per Head to try our services free for six weeks!