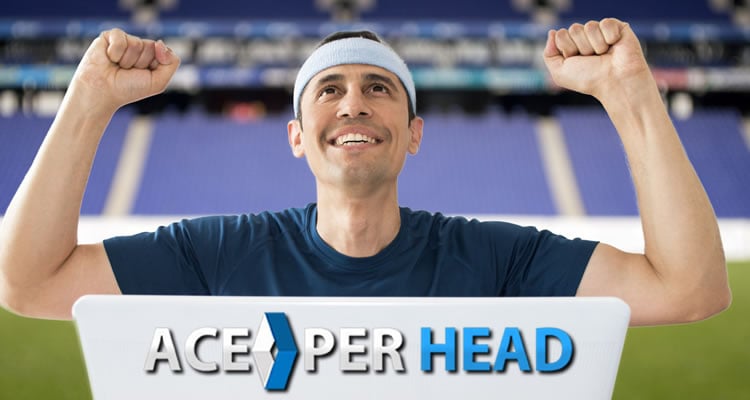 We are living in unprecedented times with most states within the U.S. have legalized some form of online betting sites.
The initial legalization of a betting site may come as a shock to some, but informal forms such as fantasy sports have been around for decades.
This new trend sweeping the country has caused sports betting sites to pop up online in large numbers. If you're in the sports betting business, you may get left behind if you can't find a way to take your business online.
Luckily for you, we're here to help. We've put together a step-by-step guide of how to get your sports betting business online and to help you compete with some of the best betting sites in the USA.
Why Sports Betting
The arena of legal online sports betting is still relatively new. Typically, people who want to participate could only do so through a local bookie or by traveling to Las Vegas to submit their bets.
Now, however, that has all changed thanks to the fast-paced digital revolution taking place in the world today.
According to a leading market research company, the online sports betting industry can expect a growth rate of 9% per year over the next five years.
If we're doing the math correctly, that would be 45% growth over the next five years. And, since we're still in the early adoption stage, we can only assume it will grow even more after that.
If you're looking for a sign to start that sports betting site, this is it. The time is now. 
1. Choose A Sport
To start, you'll need to choose a sport you want your site to focus on—football, basketball, horse racing, esports, golf, etc.
While it's true that most of the sportsbook software sites out there are dealing with multiple sports, it's best to focus on just one sport when starting. If you're wanting to tackle multiple sports, expect to spend a lot of money on marketing campaigns.
Focusing on one sport has its advantages. You'll be able to tailor your website to a specific niche which will enhance your user experience. It may even make marketing your site easier because you can more easily zero in on your target demographic.
For example, if you build a site for golf, you know you're targeting golfers.
Next, you are going to want to develop games and incentives that are specific to your sport. If we're sticking with our golf example, you may want to include bets for who will have the lowest round in the day, who will shoot the highest round, who will have the most birdies, etc.
The goal here is to give people a wide variety of ways to bet on your chosen niche.
Once you've chosen your niche, and developed a variety of bets around it, you'll need to focus on marketing. The fact that you're marketing for a specific type of sport should help to make this a little less challenging.
Concentrating on your niche will leave you with a smaller target audience. This allows you to run more effective marketing campaigns which should result in an increased number of "return players." (Players that repeatedly bet with you on your site.)
2. Site Development
Here comes the more challenging part: working with a development team to construct the framework of your site. Players need to know that they are betting on a safe platform. They also want to make sure that "the house"(you) aren't pulling any funny business behind the scenes.
How do you give them that peace of mind? This is where the choice for how you're going to develop the site comes into play.
This step in the process takes careful consideration. You'll need to take into account the credibility of the developers you choose, as well as the nuances associated with gambling licenses and certifications.
Working with credible developers not only ensures the safety of your players but also helps to ensure your site won't be infiltrated by hacking or other types of disruptions.
You don't have to be one of the biggest sites at the beginning. It's more important that you be one of the safest betting sites.
There are three common development solutions when it comes to developing your site.
Start From Scratch
The first would be a completely custom platform. This is the most expensive option. It can cost anywhere from $300,000 to $3,000,000 to start up. That cost would cover licenses, certifications, development, and marketing promotions.
You may be able to save money on licensing if you are only going to be servicing one sport. However, the price tag of development would stay the same, and that cost could be anywhere from $80,000 to $100,000.
Marketing promotions will be a large chunk of the budget. Some of the top betting sites will spend millions of dollars on marketing promotions. But the fact that they're willing to spend so much on them shows you how important they are.
White Labeling
White labeling may be a new concept to you. It's done in hundreds of industries throughout the internet.
Let's take a product like hand lotion. If you want your own brand of hand lotion, you would approach a white label company that is already producing a high-quality hand lotion you're willing to put your name behind.
They are only responsible for the product itself. They will produce the hand lotion, in its container, with a blank or "white" label.
You pay the white label company their pricing based on how many units you want to buy, and you send them your own branding to print and place on the lotion bottles.
The same principle would apply to your sports betting software site. You would be able to leverage a larger company's sports betting platform for your own personal site.
This method will typically run anywhere from $10,000 to $350,000. The benefit is it can have you up and running in a much shorter time without all of the development headaches.
When you go this route, however, you will be given a website template with limited ability for customization. This may hurt your website experience depending on how you want your site to operate, what type of features you want to offer, etc.
Franchising
Some of the bigger sports betting sites will allow you to become a "licensee" of their site. This method is the lowest barrier of entry as far as cost goes, but you don't really have your own site.
You may have your own website URL, but the primary function of your site would be to push traffic to another, larger betting site.
And although the startup cost is less, the profit is also less. In this licensee scenario, you are only getting paid a commission of what the larger site brings in.
Think of this option as paying a low entry fee to be set up as a marketing channel for a bigger site. The price tag for this method is anywhere from $5,000 to $60,000
Website Must-Haves
Regardless of which development route you choose, there are certain "non-negotiable" features your website needs to have.
Make sure your site is equipped with a payment gateway that can support multiple currencies. You'll also need to make sure your site has great customer support.
This customer support system should also include a CRM to help manage the relationships with your customers.
It's also important to be using licensed software and to understand how the betting system works. You'll need to be knowledgeable and professional since you are handling players' money.
This is especially true in the beginning because chances are you'll be your own customer support in the early stages of your site.
Licensing
There is more to be said on licensing than we can go into here, but you will want to do some research on where you want to obtain your license.
Research which states are currently permitting live online sports betting, and which states have legislation pending to pass it.
It will help to also become well-versed on which states have anti-gambling laws that prevent you from operating within their jurisdiction.
We want you to conduct a safe, professional, and profitable business. We don't want anybody being hauled away in handcuffs.
At present moment, most PPH gambling companies are choosing to operate out of Costa Rica, Curacao, or the Isle of Man.
Each location comes with its own advantages and disadvantages, but it's up to you to do your research.
A particular location may work best for the specific site you're trying to launch. There are also restrictions on where your company must be located, who can use the platform, where you can place your servers, etc. with each different location.
Your Betting Site
Online sports betting is here to stay. And although it may take an initial investment of money and time, launching a betting site is a smart move if you take the time to do it right.
If you're looking to get started or would like more information, contact us today. We'd be happy to offer any information you need.