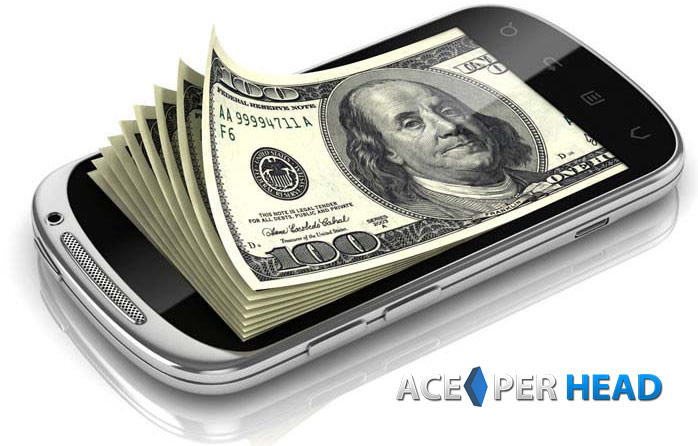 Our smart phone has become our inseparable gadget, the majority of us use it constantly and we can't understand how we lived so many years without it, the convenience of being able to access anything we need at any moment and from anywhere is wonderful.
Online betting became popular fast because it gave gamblers the possibility of betting on sports from the comfort of their own home; mobile betting took this a step further. This is why any PPH online wagering service that wants to stay competitive must have their system optimized for mobile devices, make sure that your per head sportsbook has a mobile platform or else start looking for a new option for this football season.
AcePerHead.com
Is constantly investing in technology to ensure the best customer experience possible; the equation is simple, if you make it easy for players to bet online they will keep coming back, player satisfaction increases and so do client retention numbers, a PPH sportsbook mobile platform is not just about being able to access the site from your mobile device but about every setting and function being customized for use in your apple or android phone or tablet.
Did you know that up to 75% of web traffic during Sunday kickoff is from a mobile device or tablet? That is just a very small example; according to different studies 60% of the internet traffic comes from mobile devices and this percentage grows year after year, this should be a good enough reason as to why a per head sportsbook mobile platform is essential to your operation.
Think about all the time we spend waiting, at the doctor's office, at the airport, at the stadium while the game begins… all perfect times to log in to our AcePerHead.com account and place our bets, play casino games or even do Live Betting as the game takes place, all these through their per head sportsbook mobile interface.
AcePerHead is your answer to a great per head sportsbook mobile solution where your players can make their bets and you can check your reports straight from your smartphone or tablet. Great lines and customer support; a complete service with clear and competitive prices that will give you the professional and secure website you need to grow your business.
Contact AcePerHead.com today and take your pay per head business to the next level!