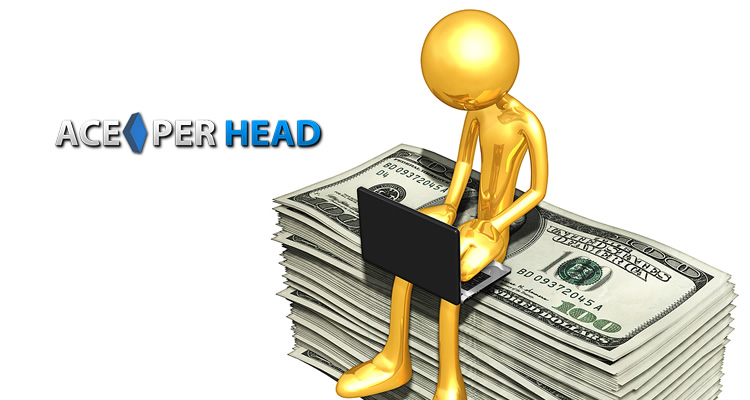 It happens every year, right before the start of the NFL season, hundreds scramble to find the best pay per head for agents, it would seem that no price per head is a good fit for their businesses, the most common problems are they are too big or too small to effectively manage their business within the current offering, technical problems, security issues, lack of flexibility, few betting market options, and bad line management.
The Seemingly Never-Ending Quest
It's a wonder how bookie agents have been able to thrive in the business with such deficient service, but, the good news is all these issues can be put behind you when you register as an agent with AcePerHead.com.
How Does Ace Per Head Resolve Your Issues?
Scalable Services
It doesn't matter if you have 1 player or 5,000 players, they can set up your package in as little as 15 minutes, and offer you all the bells and whistles you need to manage your business remotely. The agent console comes complete with a full range of reports, and their developers are able to custom-build reports for you as well, so if you don't see it on the site, you can ask for it.
Their system is also capable of managing sub-agents, which opens a whole new market for you as an agent. More clients mean more profits, and with their simple, transparent backend you don't need to worry about adding unnecessary hassle to your workday.
Technology
With the best network architecture that rivals that of Google, Microsoft, and Apple, your business will never again experience slowdowns or worse, crashes.
Ace Per Head has two separate data centers and call centers, strategically located to be connected to different power grids, so, in the event of a natural disaster, either location is ready to take over the full load of transactions being accepted through all the channels.
Current server capacity exceeds 5x the load of the busiest times, and everything in the data center is redundant, so if one server fails the others can pick up the load without slowing down the service. There are also backup servers on-site in the event one unit needs to be switched.
In addition, to increase response times, Ace Per Head utilizes a Global Content Distribution Network (CDN) so your players will experience the fastest website load times possible, regardless of where in the world they are located.
Their security is second to none in the business, never worry about being the victim of a DDOS Attack, having your client data held for ransom, or lost due to tech issues.
The Largest Betting Offering Available
If your players, love NFL, NBA, NCAA Football, NCAA Basketball, Baseball, NHL, Tennis, Motor Sports, Boxing, Cricket, and Soccer from around the world, Ace Per Head has a line for it and not just one line for the game, they will put up alternative lines, props, matchups, futures, and Live Betting lines for all sporting events.
This season, make the right choice and stop suffering from a lack of quality service, join the best pay per head for agents, at AcePerHead.com.