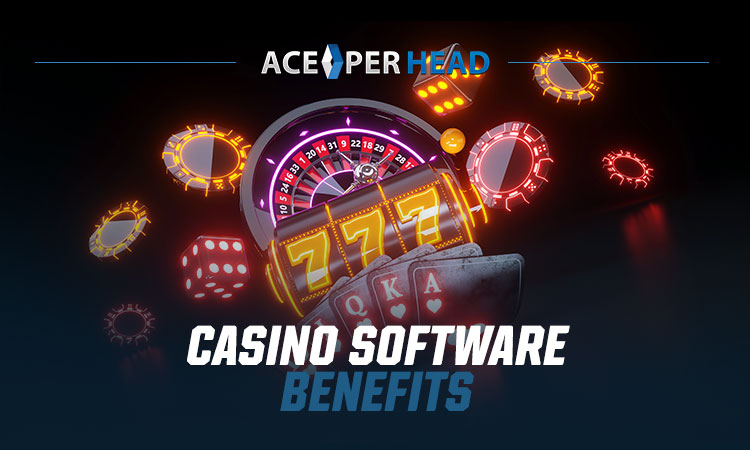 Booking action means that you accept wagers on sports from people that want to bet. When the wager wins the bookie pays the player and when the player loses the player pays the bookie. However, players also like to bet on horses and casino games, so it is a benefit to any bookie if they can also offer those betting options as well to their players.
The best thing about taking casino action is that the player can literally play 24/7 from their device instead of having to wait until a game begins to have action on a sporting event that generally ends in 3 hours.
Having a virtual casino and live casino option for players is a great feature that can earn bookies lots of money each day and week.
All-inclusive Pay Per Head Casino Provider
A pay per head company offers a fully inclusive sportsbook site that offers players the opportunity to bet on thousands of sports betting options each day, where they update the lines up to the second. In addition, these services have the option for players to bet on a virtual casino and even a live casino if it is a quality provider.
Both the virtual and live casino have numerous casino games such as Blackjack, Roulette, Baccarat, Craps, Poker games, Pai Gow, Slots, Video Poker and Keno. This allows players to bet from the comfort of their homes any time of the day or night. In addition, the casino software is also compatible with mobile smartphones, which means players can play anywhere they have an internet connection, which nowadays basically means anywhere in the world.
Besides making it extremely easy and convenient for players to play and have access to a casino from the palm of their hand, the casino software also has a higher house edge than a traditional brick-and-mortar casino. In addition, the games are played much faster on a website than in real person, meaning that a player bets more overall hands per hour on a website then when they are actually sitting in the casino. This means the overall volume of bets is greater per hour and since players lose more money as they spend more time playing, people betting online lose more overall money than they would if they were actually at the casino.
This means that you as the bookie will earn even more money from offering a casino option to your players which is clearly an obvious benefit. The best part is that the casino software uses a sophisticated algorithm that is impenetrable and cannot be hacked or cheated. Sure players will get lucky and win, and the casino is streaky, however over the long term as long as the player continues to play they will lose money.
Lastly, the casino software allows the bookie to set daily and weekly win and loss limits as a way to protect themselves from a player winning too much or losing too much. This is important because you as the bookie don't want a player to win 5k in the casino if you have no way to pay that amount. Instead, you can set the limit for example to max win per day at $500 and max win per week at 1k, that way the player can get the chance to enjoy and win in the casino, but not put you out of business. However, if they do win and hit the limit, it's best to raise it so the player can continue to play, and over time he will lose it back and more. It's actually good when a player wins a little that way they think they actually have a chance to win, however over the long term they will lose it all back.
So if you are looking to use a pay per head provider, it's an added benefit if they have a casino software that offers a quality virtual and live casino, so players can bet more often on the site, and in the long run, earn you as the bookie even more money.
4 Notable Casino Software Benefits for Your Operations
Smart, scalable solutions are the core component of successful online gambling operations. These casino software benefits will guide your tech decisions.
Did you know that 63% of Americans describe themselves as sports fans? One of the most fun ways that people engage with this passion is by placing online bets with sports betting bookies. If you love tracking teams and making bank, becoming a bookmaker might be a great career choice for you!
To do this, you'll need to invest in sportsbook software that engages your users and gives you complete control. Read on to learn some casino software benefits that you can reap when you work with Ace Per Head!
1. A Custom Website
The first thing that budding bookies need is a well-designed website. The right pay per head platform will have a team of web developers available to help you build a mobile-friendly website.
Sportsbook sites are different than other eCommerce pages or blogs. They have unique needs, so we have dozens of customizable bookie-specific templates. These templates can be 100% personalized to match your precise needs.
If you prefer, we also can help you design a 100% custom site. Our job is simply to bring your vision to life!
2. Score Tracking Integration
One unique need of bookie websites is the ability to track the scores of teams that they allow betting on. Both agents and players should be able to see the metrics in real-time so that they know where everyone stands.
Ace Per Head integrates real-time score tracking onto your PPH software site. This lets you see exactly which teams and players are succeeding during a game that people have bet on. It also lets you form better lines prior to big games since you'll be able to see which teams appear the most successful.
3. Security and Safety
Traditional bookies and players work with a lot of money and financial information. Sharing these details made sense when there was no other way to place a bet, but it no longer is necessary.
Ace Per Head's experts will assign both your account and your players' random numeric codes. No one will have access to each other's personal or financial information. This is important because the data stays off the network so that hackers and malware can't access it.
Bitcoin payments also make this possible since crypto isn't traceable. In the unlikely event that your professional-grade firewalls are breached, you still will have nothing to worry about.
4. Round the Clock Support
When you work with the top sportsbook software providers out there, you'll never be left alone to wonder about your business logistics. Ace Per Head has a 24/7 agent hotline available where we take all of your questions.
You can ask us about specific bettors, teams, or site functions that you're looking to learn more about. You can also ask for specific upgrades when you call our team.
These calls are completely secure since we don't ask you for any information beyond your account's numeric code. You won't need to put your name or any other identifying information out there when talking to our hotline.
Get the Top Casino Platform Benefits Today
Now that you know some of the best casino software benefits that you can experience when working with us, it's time to get started.
Ace Per Head's professionals are committed to ensuring that your site isn't just running well, but that it's running in the most efficient and user-friendly way possible. Create your package to begin your six-week free trial of our services!