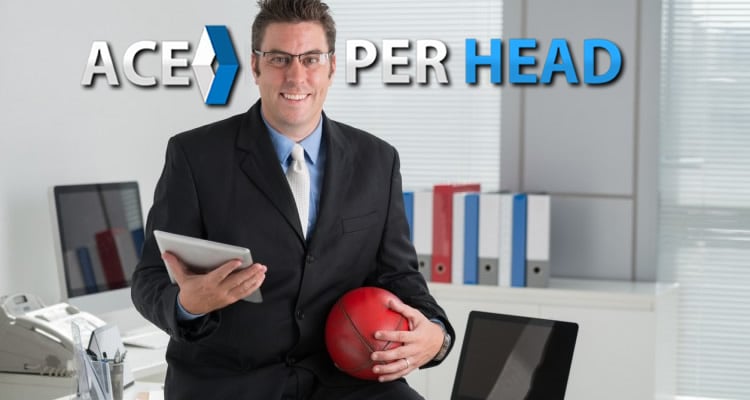 One important part of running a sportsbook is helping your novice bettors understand how they can improve their chances at making some money. Obviously, you want to profit over time (and if you wet your moneylines correctly, you will), but if your players never win, they'll stop betting – and you won't make any more money from them.
Tips for NFL Betting Beginners
Ace Per Head has become the go-to answer for the question, what software do bookies use?
If you use our pay per head platform and can help your newbie bettors figure out how wagering works, then you can build a strong business. Pass these tips along to your betting rookies.
1. Don't Let One Week's Action Make you Overreact
The NFL has a lot more parity than college football. That means that there is a lot less of a talent gap between a dynasty like the New England Patriots and a perpetual bottom-feeder, like the Detroit Lions or the New York Jets. So if you see a team run roughshod over another in Week 1, don't let that convince you that the winning team is now a powerhouse – and that the losing team will go 0-16. After all, San Francisco just got demolished at home by Miami but then beat the Rams.
2. Don't Bet Just to Bet
This is called "chasing" and it refers to the temptation to put down action on a big game, even when you don't really know the teams. You might have won some money in the early games and developed a big head – and so you put down a big bet on Sunday Night Football because you're feeling extra confident, and your winnings evaporate.
3. Don't Bet on Parlays unless you're confident in all the matchups.
Parlays are fun and exciting because of the higher odds they offer – but they offer higher odds because you have a bigger chance of losing out. So if you've done the research on each of the matchups involved, and you feel like you have an edge on each of them, then go ahead. However, remember that in the NFL, there's too much parity for a lot of hunch plays to pay off on a Sunday.
4. Buying points can be a waste of money
If you buy points, you're moving the spread in a direction that you think is more favorable. You'll have to pay more money to make the bet. Here's a tip – if you have the chance to buy a half-point, only do it when it moves you onto or off of one of the key numbers that come back more than 5 percent of the time. Those key numbers are 3, 4, 6, 7, 10 or 14. For example, why would you buy a favorite down from -9 ½ points to -9 points? In the history of the NFL, only about one game out of 50 has ended with a margin of victory that was exactly nine points. The only margins that have come out more than five percent of the time are three and seven points.
5. Keep an Eye on the Betting Market
Let's say that you have your eye on a game in which the underdog has a +6 line. You're waiting to see it move to +7 when you'd be more likely to move on it. Then you look online and the line is suddenly +8 or +8 ½. Your first move is to pounce on the wager, right?
Wrong. The first thing that you want to do is go look at NFL news for that team. A jump like that usually only happens at that speed because some bad news hit that team. Maybe the starting quarterback tore an ACL in practice. Maybe three linebackers came back positive on their COVID-19 test. Maybe the star wide receiver ran afoul of the NFL's personal conduct policy in some way and is now out indefinitely. The line might have jumped two points your way, but even covering that wider spread might have become more of a challenge for that team.
Running a Sportsbook Site
If you're not using AcePerHead.com to run your sportsbook, then the question of what software do bookies use? is one that you're likely looking to answer. There are some sportsbook agents that put together their own website. Unless you're an expert in web development, though, you're going to have a difficult time competing with the big sportsbooks with your website. The tools out there for development are just too sophisticated these days for independent website builders who don't already have a lot of expertise.
So if you're wondering, when sportsbook agents aren't web development experts, what software do bookies use? then look no further than www.AcePerHead.com. We have developed a clientele of some of the most ambitious smaller scale bookies or sportsbook agents – as well as books that have hundreds or even thousands of bettors on their rolls. The tools that our software allows bookies to access – no matter what size their betting clientele might be.
This means that your sportsbook has the same bells and whistles as the sportsbooks on our pay per head software that have 100 times as many bettors going right now as your book does. You go in and customize your page – which will have an individualized URL, so that your players won't know that you're sharing a platform – with your design element choices, along with the sports that you want to offer.
Ace Pay Per Head also offers a free trial period for bookie agents that sign up for a new provisional membership. You'll get access to all of the platform's features, and your bettors will get a chance to see how the platform can work for them. We believe that the free trial period is a wise investment for us because we are confident that the website we have created will be the best software option for bookmakers of all sizes. Your players will love the ease of use, and they will tell their betting friends about your site. You will love the simplicity of managing your page – and your revenue will grow.