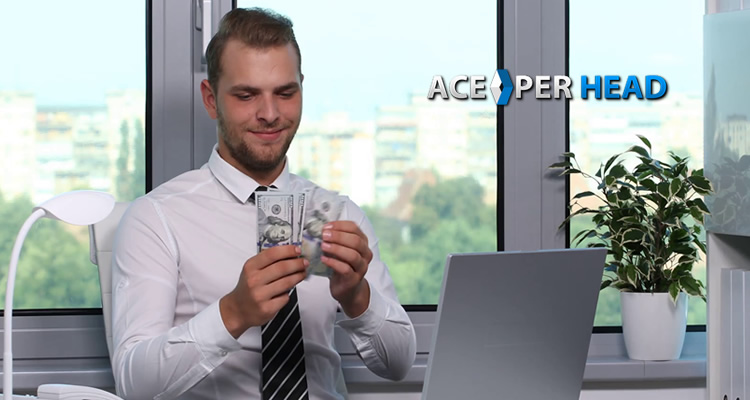 I am a bookie, well not just a bookie but a very successful one, and regardless of how special I might think I am, the reality is that my story is not that unusual in this industry.
How I Became a Successful Bookie
I don't come from money, I don't have a college degree, but what I do have is a knack for knowing when an opportunity is knocking at my door and the guts to go for it.
I'll spare you the details of what my personal finances were like when this whole thing started, suffice it to stay I was living paycheck to paycheck, and frankly, the paychecks seemed to be getting smaller every month.
Though money was tight, I always made sure I had a few extra bucks to place a couple of small wagers through my offshore sportsbook, I did ok, but, this was just a way to let off steam, I wasn't making a living from this.
One day, I was out with some friends, and we got to talking about sports and sports betting, most of my friends placed a few bets with a local bookie, they were sick of the offshore sportsbook and the hassle to send and withdraw money from their accounts, but, they all missed the added features that a sportsbook offers you.
And that was when I realized opportunity was knocking, so I answered the door by becoming a betting agent. Let me explain what this means, I own an online sportsbook, but, I enlist the help of an incredible company called www.AcePerHead.com, it is them that supply the software, host my site, provide all the betting odds, etc. I only have to find the players and make sure they pay when they lose, or I pay them when they win.
This type of company is called a pay per head, and the reason for this is they provide top of the line sports betting software, casino games, and horse racing, as well as all the technical aspects of this business, and they charge me by the player. The great thing about this system, I only pay for players that used the platform, I can have 100 players on my list, but if only 50 of them played this week I only pay for those 50.
Having been a player myself, I instantly understood what people were looking for, and I got everything I wanted and much more when I signed with Ace Per Head, and they were extremely helpful in my transition from being a player to Becoming a Betting Agent, they helped me understand the reports, and how the system worked, what I could do on my own, and stuff they could help me with.
The biggest advantage of working with a pay per head (PPH) and especially one as reputable as Ace is that I did not have to invest a large sum to get started, in fact, my initial bankroll was around $1000, I started using their default betting site, and I now have my own.
My friends were obviously my first players, they were excited to once again enjoy the perks of an online sportsbook but without the hassle of having to transfer funds offshore. Eventually, word got out that I was a bookmaker and more people started approaching me wanting to open an account.
What started as a side gig is now my main source of income, I've managed to put down a down payment on a house, and bought myself a new car, I no longer live paycheck to paycheck, and the business continues to grow, at this pace I might be able to retire early.
How to Start a Bookie Business