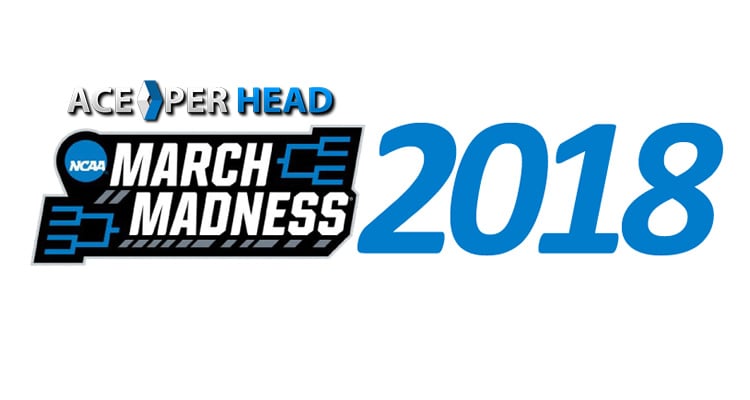 It was a wild and crazy first two rounds in the NCAA March Madness National Championship tournament this past weekend. We saw the first ever number 16 seed team defeat a number 1 team, which was the UMBC Retrievers blowing out Number 1 Virginia. In addition, there were a lot of other big-time schools that got sent home early such as North Carolina, Michigan State, Xavier, and Cincinnati.
Of the remaining 16 teams left with a shot at the National Championship, there are only two number 1 seeded teams left in Kansas, and Villanova and two number 2 seeded teams left in Purdue and Duke. At the moment the odds-on favorite to win it all is Villanova at +300, followed by Duke at +350, Kansas at +600, and Michigan, Gonzaga and Kentucky at +700. However as we have seen so far in this tournament, anything can happen and this is truly wide open with any of these 16 teams with a chance to win it all.
The Tournament will continue on Thursday with 4 of the 8 sweet 16 games taking place on Thursday night and then the remaining 4 games will be played on Friday. Then on Saturday and Sunday, the remaining Elite 8 teams will play with a chance to make the Final Four the following weekend.
Considering that last week was a very good weekend for bookies because of all the upsets, it is important for agents to be using a service that already has all the betting options up for next weekend. The best bookie services on the web already have up all the lines for the Sweet 16 games. In addition, all the first half lines are up and ready to wager on, plus all the individual team totals for each team. If that were not enough, players also have the ability to bet on the updated odds to win the tournament and to win each of the 4 Regions. Once again it's important to remember that the more betting options that players have, then the more they will end up betting on and losing over the long term.
Bookie Business: Is it a Profitable Venture?