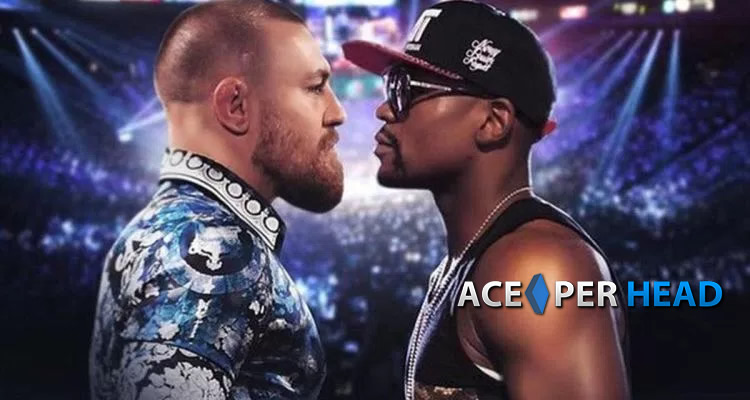 On Saturday August 26th at the T-Mobile Arena in Paradise, Nevada undefeated 11 time 5 division professional boxing world champion Floyd Mayweather Jr will take on UFC Lightweight Champion Conor McGregor.  This is being dubbed as the Super Fight, Money Fight, and even the Fight of the Century.  At first this just seemed like a fantasy idea of pitting the best Boxer in the world against the best UFC fighter in the world.  However after much hype and negotiating this fight is now officially just over a week away, and it will have the biggest purse, and highest grossing boxing match in the history of boxing.  (It is being reported that Floyd is going to make just over $100 million and Conor around $75 million.)
With that much money and two super egos on the line, the promoting on this fight has been through the roof.  This fight has opened up the public's imagination by having a Boxer face a UFC fighter, and now has the whole world entering into the debate of who will be victorious at the end of it.  Both fighters are skilled at the art of trash talking, and are known for their brash outspoken personalities.   However in terms of fighting Mayweather is known more for his supreme defensive and technical skills, whereas McGregor is a much more offensive minded fighter.
With any big fight, the end result is always a ton of betting volume around the world.  The line originally opened up with Mayweather as the heavy favorite at -1000, which means you would have to risk $1,000 to win $100, whereas McGregor opened up at +750, which means you could bet $100 to win $750.  The action has been coming in completely lopsided with the public jumping all over McGregor, and now the odds have come down to +500 for McGregor and -700 for Mayweather.
Since this is such a publicized and anticipated event, the best bookie service websites such as AcePerHead.com are offering hundreds of various betting options, such as specific winning method for each fighter, winner in a specific round, winner in a specific grouping of rounds, exact method of result, fight to go the distance or not, what round the fight will end, combination of outcome wagers, and many more.  This is going to be comparable to the Super Bowl in terms of prop wagers that will be available to bet on for this fight!